You invested in a professionally written resume and now you're ready to apply, using a resume that makes you proud. Not so fast! To maximize your chances of landing an interview, you must customize your resume to the target role, company, and industry – otherwise known as resume tailoring. It may seem time consuming to tailor every resume. However there are some quick ways to tailor so you can increase your chances of standing out from the competition. In this post we will share why resume tailoring is critical and teach you simple tricks for tailoring each resume section with ease.
Why resume tailoring is absolutely essential
"Customize my resume to every job posting? That will take too much time," you say. Indeed, this will take extra effort, but is more effective than replying to hundreds of unique postings with the same document. Here's why:
Imagine this scenario: you put out the call for a photographer to take pictures of your upcoming wedding. You get the following replies:
Candidate A: I have 15 years' experience as a photographer, specializing in taking beautiful images of clients and their dogs. Please contact me for pricing!
Candidate B: I am a photographer with 8 years' experience taking compelling photos of couples at the happiest times in their lives, from engagement sessions to weddings and even maternity photos. Please contact me to learn more about how I can help you remember your very special day.
You are going to call candidate B, right? She may have less experience but she demonstrates that she can meet your specific needs. Candidate A could also have a portfolio full of wedding shots but misses the mark in communicating this particular part of her photography expertise. It's the same concept with your resume. You have to achieve perfect fit for the role when submitting your resume. Otherwise the hiring manager will move on to the next candidate.
Start by Customizing the Heading & Titles to Achieve Perfect Fit at First Glance
Even within fields, position titles vary from company to company. And your skills may align with different role subsets, so here is your chance to show the reader that you are paying attention. You may change your current "Office Manager" title to "Administrative Coordinator" to match the current role. Or if you positioned yourself as a "Learning and Development Manager" but the company needs an "Organizational Learning Manager," make that subtle shift to match their current opening.
Tailor Headings to Your Current Role, Not a Promotion
Heading and title matching only works if you can reasonably claim those titles. As a Technology Manager preparing to leap to the next level in the organizational chart, you do not want to position yourself as "Director of Technology" since this would be an experience mismatch. However, the good news is, recruiters and hiring managers quite often seek a candidate poised for advancing into their role and this would mean "Technology Manager" if "Director" a logical next step up. Resume writers use different strategies for helping candidates to position themselves effectively for promotions. If this is something you are unsure of, be sure to ask your resume writer during the writing process
It's been a while since I actually updated my resume and even then I wasn't particularly happy with they way it looked. I was skeptical to use such services but after attempting to update my resume over and over again without feeling satisfied I decided to research a few options and narrowed down to NG Career Strategy and another large competitor. Overall I'm really happy working with Soozy and NG Career and can recommend it to anyone that is struggling with making their resume the best version possible. – Ovi, Global Category Manager
Maximize Opportunities With Your Summary Section: The Prime Real Estate of Resumes
The opening section, just below your contact info and headline, is prime real estate. Make sure that you are using it well—so you don't fall into the trap of our canine photographer above. Are you an HR generalist with experience in benefits and compensation, recruiting, training, and employee relations? Lead with your expertise that aligns with the current opening. This could mean changing your opening sentence from "HR generalist with 15+ years' experience positioning HR as a true business partner" to "Learning and Development Leader with 8+ years' experience building and delivering training programs that improve outcomes." These Linkedin headlines might also give you some ideas of how to rebrand your summary section. 
Become Relevant to the Hiring Manager by Adjusting the Skills or Keywords Sections
Another important resume part you'll want to tailor is the Skills or Keywords section, usually placed just below the summary. These areas of expertise sections do double-duty as keyword-rich sections for online application systems and also as a high-level overview for human readers. Pay close attention to the job description requirements and keywords to ensure yours match the job description. Even when applying to the same role at different companies, you must adjust the keywords section because every job description is unique in the skills/role nuances required.
It should also be noted that keywords are a critical part of getting past ATS systems. If your keywords are not tailored, the ATS will automatically send your resume to the trash. Nearly every company is using ATS's to receive online applications so you'll want to be aware when you hit the "apply" button. You are likely entering an ATS.
EXPERT TIP:
Reorder the keywords to put the most critical elements on the top line. For example, if you have "agile/scrum/waterfall methodologies" as a project manager and the posting requires only "scrum," make sure that this stands alone.
Rearrange Bullets Based on the Hiring Manager's Hot Buttons
Reorder the bullets within each section of your resume to highlight your most impressive achievements as related to the posting. Don't save the best bullets for last. Recruiters are only going to give your resume a brief scan so you can't afford to bury your best results! A position may require outstanding sales skills and the ability to lead a team, but if the focus is on sales operations for a growing organization, you want to place your bullet on establishing best-in-class sales processes at the top of the list.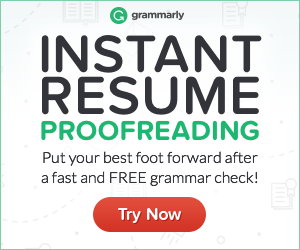 If you have a career highlights section at the top of your resume, make the most of it with tailoring. You can swap out bullets from the career experience section to show the reader that you have what it takes to solve their specific problem—and have done so before.
EXPERT TIP:
Well-meaning applicants sometimes simply add the customized information to their existing version. This can compromise readability and confuse the reader. When tailoring your resume, be sure to replace existing content rather than piling new content on top of what is already there.
BONUS TIP: The Best Length for Each Resume Section
Strive to follow these length guidelines for each resume component:
Summary: a paragraph with no more than five lines
Skills / Keywords: Aim for 12 to 16 key skills
Position Descriptions: A paragraph with no more than five lines (three to four is ideal)
Bullets: Keep these to two lines and no more than six per position
Take Your Resume From Confusing to Laser-Focus
One of the greatest benefits of tailoring is that of presenting a clear and focused brand. There is nothing attractive about a confusing resume – especially if you're a hiring manager. If you put these tips into practice, you will position yourself more effectively and competitively for roles. Taking the time to customize your resume helps readers immediately see how your past experience and skills dovetail perfectly with what the hiring manager and organization need. Furthermore, a well-tailored resume will ensure you are able to achieve best-fit within the 6-second resume scan.