Michelle
Diversity & Inclusion Executive | Texas
"I received my rebrand strategy from the best in industry. It has been a unique and true pleasure collaborating with NG Career Strategy. I am impressed with your team's passion and dedication in professional branding. With my brand makeover, I feel more confident engaging on LinkedIn and boosting my connections."
Luey
Accountant | Washington
"I used my new resume to apply for the staff accountant job that I had mentioned to you, this week. They called me in for the interview the day after they received my resume!"
Luisa
Managing Director | Financial Services Industry | NYC
"I have been reviewing your Job Search Accelerator videos and I want to tell you that I am very impressed, nothing like what I got before with anybody! It has inspired me to start again, building a master resume with all that I have done, going through asking and knowing sincerely myself and about what I really liked the most of my full time jobs and trying to get my branding statement. I get it. The other career sites have nothing compared with your straightforward, real guidance!"
Joseph
Events Manager | Ohio
"I'm currently working through your Job Search Accelerator modules and learning so much! I really feel like this is the first job hunt where I know what I'm doing."
Tom
Operations Executive | Texas
"I'm already through my first interview with a company that found me 2 days after I updated my new LinkedIn profile."
Katy
Executive | Financial Services Industry | NYC
"I want to send a much deserved thank you. It's been great working with you. Your service is amazing and offers exceptional value for highly professional services. In particular, the expert guidance and library of workshops in the Job Search Accelerator and your first in class resume writing service in "The Works" package were extremely helpful. I absolutely recommend NG Career Strategy. It is truly a transformative experience."
Anand
Radiologist | Kentucky
"I had been thinking for some time about a career shift but did not know where to begin. I discovered NG Career Strategy, and they helped me discover my true self. Together with my writer, I built a powerful resume, insightful cover letter, and eye catching LinkedIn profile. My resume writer taught me strategies to build my brand and stand out from the competition. When I finally applied for my first job, I received an interview request in 4 minutes! I cannot thank NG Career Strategy for the transformative experience and would enthusiastically recommend them to anyone needing help with their career."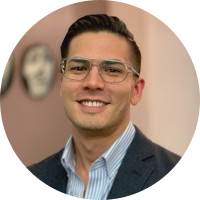 Matthew
Marketer, Finance Industry | NYC
"I worked with NG Career Strategy in preparation for a full-scale job hunt – I had been "out of the game" for 4 years and needed a refresher, as I applied to a target position at a Fortune 50 company. There was also an expedited time frame, which Noelle had no problem working around. She was diligent, understanding and has a level of insight that is unmatched by anybody I have worked with in her industry. Over the course of 10 days, we went from a raw, generalized resume and no cover letter to a completely finished and hyper-relevant product, with a tailored cover letter. More important than the actual finished product (which led to me landing the interview), Noelle walked me through the strategy behind every interview touch point, follow-up and personal branding insight. I am a digital marketer who can appreciate good and consistent messaging so when NGCareerStrategy states "you will land an interview in 30 days," they are not simply branding; they are stating facts. Thanks for all your help, Noelle!"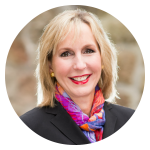 Susan
Executive | Supply Chain | Connecticut
I found myself in a pinch as I had an interview looming, at one of my target companies and wanted to "blow the cobwebs out." It had been years since I interviewed for a position. I was referred to Noelle and she was great! Her questions and feedback were thought provoking. I felt much more prepared for my 3-hour interview. As a result, I was asked to come back for the final interview!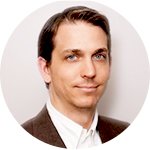 Michael
Associate Brand Manager | Richmond, VA
"My biggest weakness in my job search was procrastination. Before connecting with Noelle I updated my resume, put together a generic cover letter (that I believed was pretty good), and I would casually browse job boards. A few months went by and I realized I was making little to no progress. It was difficult finding positions that matched my skill-set and was even more difficult when I did find one. I wasn't sure what to do next. That's when I realized I needed help if I wanted to make a switch and land something I would be proud and excited about.
Since I already had a resume and cover letter completed as well as a target position in mind, one of the first things Noelle did was review my current information. She sent me back her version of my resume and cover letter specifically suited for the position I was interested in. What I saw blew my mind. I put my resume and cover letter side by side with hers and the differences were staggering. I saw how much better her version was. Everything she wrote and the way the information was laid out was specifically geared towards showing why my background and skills were a perfect fit for the position. At that moment, I knew that Noelle could help me accomplish my goals and reach my targets.
The coaching and information that Noelle provided will be valuable for the rest of my career. The most significant improvements I made in my job search were a clear understanding of how to reach out to prospective employers, how to tailor the cover letter and resume for the specific position you are interested in and the questions to expect in a job interview and how to strategically answer them.If I ever switch companies or even positions, I will continue to work with Noelle. With most positions, you only get one shot at making a first impression, demonstrating your qualities, and hoping for that callback. If I ever find myself in that situation again, I will have Noelle in my corner."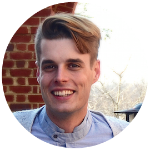 Alex
Creative Director | San Francisco, CA
"I had an outstanding experience! Noelle allowed me to see my resume and self promotion through the eyes of a hiring manager. It's because of Noelle that I had someone who could give me an accurate perspective into how to best present myself in a way where I would be found and noticed.
I can't believe the amount of attention I've received after working with Noelle! By following her simple guidance I was able to greatly improve the amount of eyes on my online presence. After working together I really felt that I had a better grasp on the best way to communicate my strengths and professional history. The biggest benefit I received from Noelle was confidence that I was organized and ready.
Before working with Noelle I really had no idea what aspects of my resume and LinkedIn were keeping me from getting noticed. She helped me to remove the clutter and replace the fluff with a true story of my success. After working with Noelle I gained the insight and techniques needed to communicate with the right people. More than that, talking through my career desires with Noelle helped me to realize not only what sort of career would best suit me, but also where I would be happiest. The 3 most significant improvements to my job search, have been: clear messaging and objective, search improvements, more eyes on my LinkedIn, and a much stronger resume.
Noelle is a sweetheart and a powerful woman. Her techniques aren't complicated, but her process is efficient and will do more than get the job done. I've already recommended her to many of my friends. The next time I need career strategy advice I know Noelle's only a quick phone call or email away. She's the best!"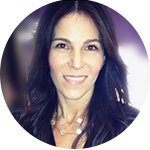 Ana
Sales Supervisor | Bottega Veneta | Brazil
"I had been in the Food Ingredients industry in Brazil for more than 10 years and was looking to make a change into the Luxury and fashion industry in NYC. Since English is not my first language this made the transition much more challenging. I wasn't sure how to present myself in the best way to potential employers. Noelle really took the time to research my industry and career goals to help me create a resume and Linkedin profile that communicated my professional brand perfectly to attract the right audience. Within just 2 weeks of my Linkedin revamp, I was contacted by a recruiter for an interview. Her expertise and help were instrumental in helping me transition into a new industry and pursue my passion!"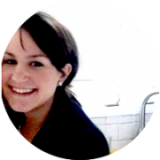 Becky
Omnichannel Merchandising Assistant | NYC
"I loved all of the information on how to get noticed on LinkedIn! I would have never figured all of this out on my own. Prior to this, my LinkedIn knowledge came from sophomore year of college 4 years ago. The technology has changed a lot since then. Now, I feel confident that I will get noticed on LinkedIn by implementing Noelle's strategies. The most significant improvements in my Linkedin strategy have been that of getting noticed, updating my profile & my job search."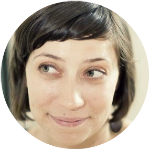 Claire
Co-Founder | Startup Maestro Group | Virginia
"When I first contacted Noelle I was in a desperate state: The startup that I loved had just unexpectedly laid me off after only six months and without reason. I was anxious, disheartened, insecure and overwhelmed. How was I going to be able to talk about my time there and the important work I had done while also explaining why I was let go? Also, my resume was horribly out of date and unfocused. Though my time at the startup had been short, I had amassed a lot of key skills in a new industry and needed to surface them. I also had a ton of great professional experience that wasn't translating into a ready-to-hire narrative. Moreover, I was also pondering whether or not to go into business for myself and was facing the challenge of marketing myself both as a consultant and a potential employee. I didn't know what to do or where to start but Noelle did. She completely transformed my resume, cover letter and LinkedIn profile, while also suggesting an awesome service that let me present the scope of my professional experience in a slick online portfolio. I went from not getting any call backs to having more than I knew what to do with, plus a lucrative consulting contract. The results were near-instant and phenomenal. If you're looking for a career fairy godmother Noelle is it. She is an absolute delight to work with (smart, strategic, passionate… I could go on) and has a quick turnaround when it comes to deliverables that are authentic, personalized and super-effective. She's the whole package and I cannot recommend her enough! I'm so glad I found her and owe her so much!"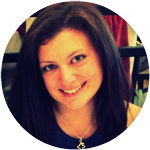 Emma
Marketing Analyst | American Express | NYC
"Working with Noelle was overall a great experience! She really help me focus in on the right experiences to highlight and express my passions and interest. Noelle is a pleasure to work with and is truly invested in her clients' careers and futures. After working with Noelle my professional message and brand were focused and represented my expertise in my field. The 3 most significant improvements were my branding, resume and cover letter. Noelle was always a pleasure to talk to and provides great insights into what a manager is thinking when reading your resume/cover letter. I had an outstanding experience!"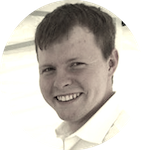 Jake
Head of Steel Buildings Division | Bay Area, California
"Basically, having two companies bid for you to work for them is a really, really good feeling. Working with Noelle was very rewarding and easy. Compared to other career "help" sites and agents, Noelle presented materials that you can actually put into practice immediately. I'm here to say that her materials, when used correctly, do yield results. Before working with Noelle I was in the doldrums of the job search. Mostly, it was the loathing of updating my resume (and knowing what to even say to begin with) that was holding me back from advancing my career. After working with Noelle, I now have a much better position and a much better salary. Not to mention having the confidence of knowing I have an incredible resource in Noelle's materials. The 3 most significant improvements in my job search approach were a better resume, better tactics and more confidence in interviews. I can't recommend Noelle enough. If you value happiness in your work and working in an industry that excites you, you would be remiss if you passed over Noelle's advice and knowledge."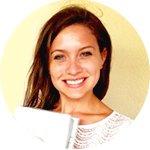 Ruby
Operations | Google | Pittsburgh, PA
"I worked with Noelle when I hit month 7 of my job search fresh out of undergrad. I was working 40 hours a week and job-searching during evenings, but rarely got beyond the auto-email confirmations that a company had received my resume. Noelle got a feel for the positions I wanted, combined with the skills I possessed and found a number of positions for me to apply for (including a few positions, I would have never applied for because I didn't think I was qualified). Noelle was able to make the connections between my experience and skills and tailor my resume to these positions. Seeing my resume in this new light boosted my confidence to apply for these roles. She helped me find connections and even arranged for project work through her Linkedin network, to help round out my experience and up my credibility for higher positions, and in no time I landed a contract role at Google, which eventually turned into a full-time job!"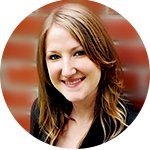 Katherine
Youth Volunteer Specialist | American Red Cross | Tampa, FL
"When trying to find help with the job search it was easy to find articles and discussions about tailoring your resume and narrowing your job search but I didn't need good ideas, I needed steps! Something tangible I could actually work through, learn from and see results. That is exactly what Noelle offers in her 1 Week to a New Job Bootcamp! She provides great resources that explain why certain techniques work then includes worksheets that guide you through the process and are specific to what you need. To top it all off, she is there to answer questions and offer guidance.
Six weeks after bootcamp I started my new job! Her insights made it possible for me to actually feel prepared for the three rounds of interviews. I hope I'm not job searching anytime soon but I know I can revisit this material to make next time easier and shorter! Before attending 1 Week to a New Job Bootcamp with Noelle I had been unsuccessfully job searching for six months. I was incredibly frustrated and dreaded small talk that would always end up with the question of "Have you found a job yet?"
After working with Noelle, I have more confidence in portraying my experiences. I always dreaded the job search because I didn't know how to search or where to start in updating my resume. Now I have a clear plan of action and achievable steps that I can use over and over! The 3 most significant improvements in my job search approach were resume bullet writing tailored to the job, Interview preparation and personal brand development."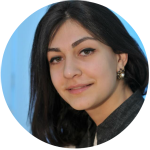 Mariam
Career Advancement Client | Healthcare Industry | NYC
Before the coaching program, I wasn't quite sure about who I was as a professional. Now I'm better able to understand myself not just from technical skillsets standpoint but holistically as a person. As a result of working together, I started better networking with my industry professionals and getting informational interviews. I'm more confident in my communications and steps I'm taking. Despite already having an all-star profile, my views have seen a 200% increase in "profile views" as well. I had an outstanding experience!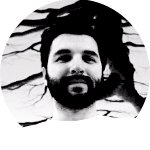 Mariano
Head of European Operations | Italy
"Being a lifelong international entrepreneur, I had no experience with resumes or applying to jobs in the US market. Noelle was able to take all of my experience and organize it in a way that I couldn't. She really took the time to understand my experience and as a result, produced a resume that brought me from zero interviews to several weekly almost immediately. She also improved the way I searched for jobs helping expand my search and even sending the best-fit job postings my way. I'm a big fan!"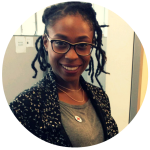 Michelle
Consulting Analyst | New York
Noelle really helped me with my interviewing skills. After my completing her interview course, I felt very confident and ready to tackle my phone and in-person interviews. Before working with Noelle I had no hope, lacked confidence and had low morale. I had an instant morale boost after hearing her advice, I was able to prepare and conquer my interviews thereafter. She also walked me through each step of the hiring process. The 3 Most significant improvements: Confidence, elevator pitch, and just general improvement on selling myself. I love how involved she was with my interviewing process. She wanted me to keep her updated each step of the way and I really appreciated that!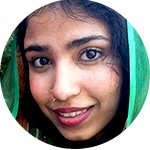 Rabia
Academic Advisor | Jacksonville, FL
"Before Noelle's training I had trouble with determining how to interview and make my resume standout. By attending her training, I learned so much about the interview process and career tips such as having a LinkedIn profile and resume formatting. Her training definitely helped me understand how to answer difficult questions during an interview and how to make myself look good. Noelle was amazing at presenting. She is capable, articulate, and a wonderful help to others. Noelle is awesome!"