Jumpstart Your Job Search Today!
Partner with Noelle to remove your job search roadblocks, come up with a strategic action plan, and get you moving in the right direction, quick. Spend one-hour talking strategy with Noelle, and walk away with a major job search confidence boost (and action plan)!

You have a pretty clear idea of what you'd like to do next but a lack in confidence around job searching or the thought of starting the search is keeping you stuck where you're at
It's been a while since the last time you searched and you're having trouble knowing how to start
You're unsure about whether or not your resume, LinkedIn profile, and cover letter are working for you
You're on Linkedin but you're not entirely sure how to leverage it for your search. You may also be new to LinkedIn and in need of help getting set up and implementing the most effective activities for your search
You've been on a few job boards but you feel like you're not doing as much as you should and you're already feeling stressed/confused/frustrated or unmotivated at the thought of continuing on in the search
You're not sure how to leverage your network to produce job leads or uncover a new strategic network in your target space

An expert to quickly pinpoint your roadblocks and help remove them
An organized and holistic approach so you know the full search landscape and every channel where opportunities exist - as well as your path forward
An accountability partner who can give your momentum a boost and keep you moving forward
Hiring expertise to guide you through a variety of search scenarios you will encounter
Branding expertise to ensure you are executing a strong first impression, high-impact resume, optimized LinkedIn profile and perfect cover letter
A LinkedIn guru to help you navigate overall profile optimization AND ramp up your networking efforts
An actionable short-term plan and overall job search strategy that will get you moving quickly and start producing results
"Hi Noelle,
I wanted to write you a note and let you know that I have landed a job! My first day is tomorrow. I am very excited and looking forward to getting back to work doing what I love. It was a lengthy interview process, to say the least. I spent extra time negotiating salary and other benefits but I got what I wanted. I want to personally thank you for being such a valuable resource to me throughout this process. I really learned so much from you. Your program truly works for those who invest the time and stay committed!"
– Joe, VP Strategic Relationship Manager, Financial Services Industry
What We Cover In the One-Hour Strategy Call
It's time for you to talk with the expert and create a customized job search plan just for you! In this powerful hour, you'll have the opportunity to unload any mental strain preventing you from moving forward in your job search. You'll also be able to ask all of your questions and have an honest career conversation with the recruiting & hiring expert herself! After just one short hour, you'll walk away empowered with the confidence and insight necessary for moving forward, a clear direction forward, and a robust step-by-step strategy for landing the job you want.
What exactly do you cover in the One-Hour Strategy Call with Noelle?
This call covers the full landscape of the job search and all of the moving pieces from start to finish. Noelle will customize the hour to your unique situation. Depending on the areas of support most needed, Noelle will dial up or dial down the amount of time spent on each  part of the job search process. Areas that you and Noelle will cover include:

Overall Job Search Assessment
Noelle will start the call by clarifying your career goals and assessing your current job search strategy. She will then pinpoint the main challenges, constraints, roadblocks, and opportunities - advising on the most optimal solutions so you can move forward with confidence.

Using the information gathered in the assessment, Noelle will guide you in crafting her signature Search Strategy Roadmap - a detailed plan to keep you on track and moving forward in your job search. Her roadmap will also help you make strategic career decisions and adapt to changing priorities along the search route. Noelle will take notes in your roadmap which will be available to you after the call.

Establish Your Target & Focus Your Search
Noelle will help you pin down  your job targets and organize multiple targets into a focused job search. She will help you differentiate between targets and devise a branding and networking strategy for each.

Comprehensive Brand Audit: Resume & LinkedIn Profile
During the call Noelle will also do a detailed review of your resume and LinkedIn profile. You will gain an immediate sense of everything that needs fixing as well as the branding opportunities to be highlighted. During your brand audit you will be able to ask as many questions as needed to walk away with a firm resume and LinkedIn branding strategy that will position you as a best-fit candidate.

Multiply Your Networking Contacts
Noelle will show you how to significantly increase the amount of relevant networking contacts and job leads using LinkedIn. She will show you how to leverage existing contacts, find new contacts, and engage recruiters in your target spaces. She will also teach you how to leverage your network to create interview opportunities.

LinkedIn Optimization Strategy
Noelle will walk you through LinkedIn optimization strategy so you can feel confident you are fully optimized on this powerful job platform. She will also teach you how to use the platform to conduct critical research around our network, job opportunities, and companies.
All One-Hour Strategy Call clients receive: Zoom recording of the session, Noelle's signature Search Strategy Roadmap with Noelle's notes, and an invitation to Noelle's private LinkedIn networking group.
This call is a great way to sample Noelle's coaching style while also receiving a confidence boost. For clients in need of more support after the call, we do offer a more extensive Job Search Jumpstarter coaching program. However most clients find that 1-hour strategizing with Noelle is exactly what they need to move forward on their own without additional coaching!

THIS PROGRAM IS RECOMMENDED FOR…
Individuals who are new to the job search or a bit rusty, and having trouble getting started
Individuals who are worried or stressed out by the thought of job searching
Individuals who are unsure about their brand effectiveness on the resume, LinkedIn profile, or when communicating their brand story - and may be potentially underselling themselves
Individuals who have already started the job search and are familiar with the basics but needs a bit more strategic support and accountability
Individuals who are hitting a dead-end in a job search that has already been started – and aren't sure what to do next
Individuals who are experiencing a "tapped out" network and struggling to identify more networking leads or in-roads into their target companies
Individuals whose main job search activity is scrolling job boards – and who are lacking the confidence or knowledge to try other more effective strategies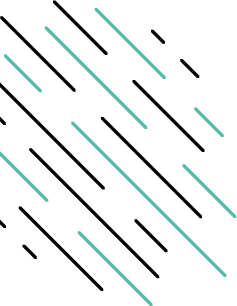 Don't waste anymore time in a dead-end job search.
Get your search strategy in order and start seeing near-immediate results!