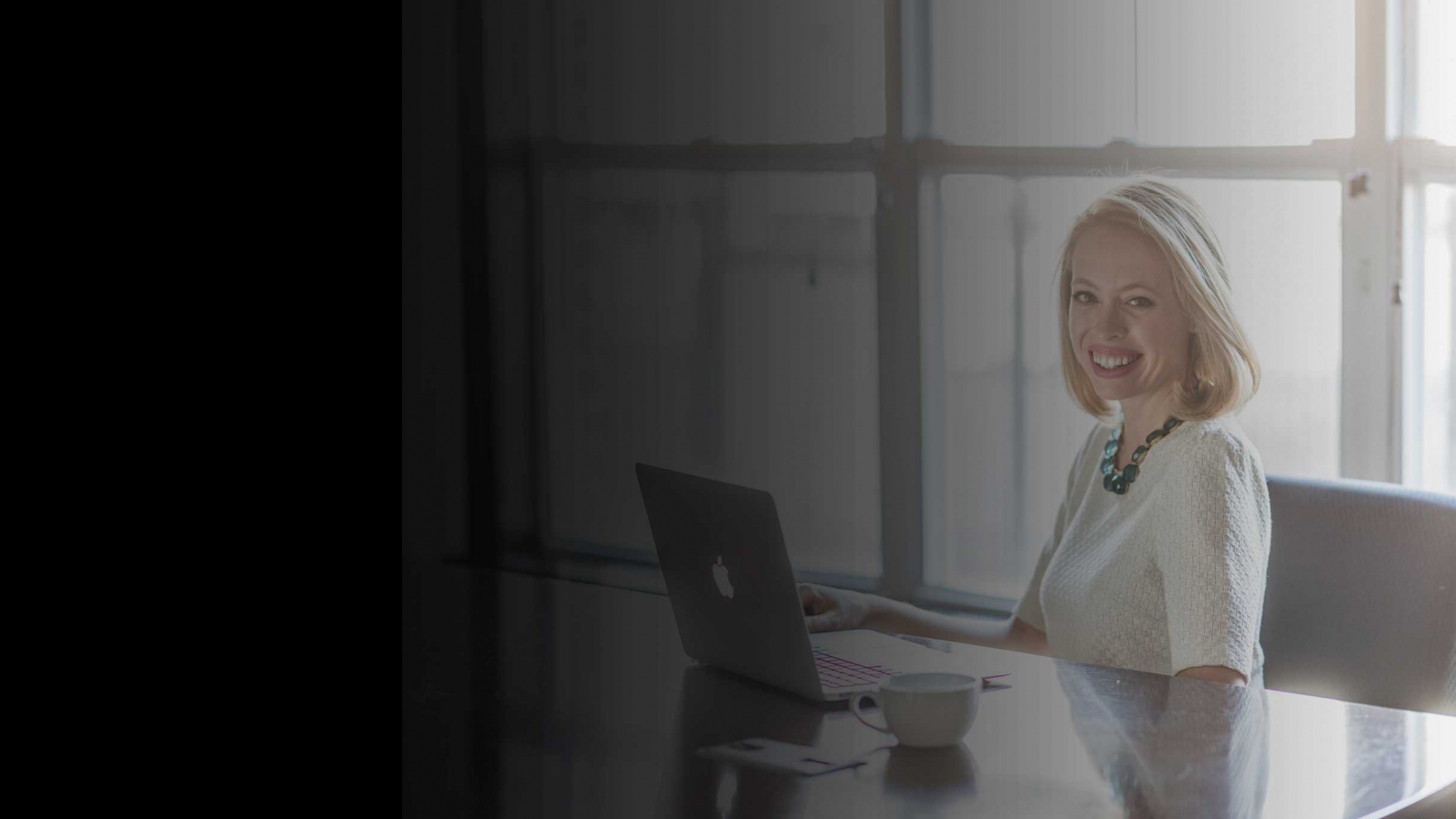 Jumpstart Your Job Search
Partner with Noelle to shake up your job search and keep things moving in the right direction. Noelle's hope-filled coaching program covers everything from branding, to networking, to resume & LinkedIn domination, to maneuvering the hiring and job application landscape. Learn Noelle's signature headhunter search approach from the expert herself, along with tons of accountability, support.

"Hi Noelle,
I wanted to write you a note and let you know that I have landed a job! My first day is tomorrow. I am very excited and looking forward to getting back to work doing what I love. It was a lengthy interview process, to say the least. I spent extra time negotiating salary and other benefits but I got what I wanted. I want to personally thank you for being such a valuable resource to me throughout this process. I really learned so much from you. Your program truly works for those who invest the time and stay committed!"
– Joe, VP Strategic Relationship Manager, Financial Services Industry
Job Search Jumpstarter
5 Sessions 
Partner with Noelle to remove roadblocks, develop a customized search strategy, and quickly implement all of the most critical tactical search action items. Working closely with Noelle, you will solidify your branding, launch your search, and start moving quickly in the right direction. Your efforts will produce a new, positive momentum so you can confidently stay the course. Your efforts will also start to generate leads that will result in interviews!
This coaching program is recommended for…
…individuals who are new to the job search or a bit rusty, and having trouble getting started
…individuals who are unsure about their brand effectiveness on the resume, LinkedIn profile, or when communicating their brand story
…individuals who have already started the job search and are familiar with the basics but needs a bit more strategic support and accountability
…individuals who are hitting a dead-end in a job search that has already been started – and aren't sure what to do next
…individuals who are experiencing a "tapped out" network and struggling to identify more networking leads or in-roads into their target companies
…individuals whose main job search activity is scrolling job boards – and who are lacking the confidence or knowledge to try other more effective strategies
---
Who You Are
You have a pretty clear idea of what you'd like to do next but the thought of the job search is keeping you stuck where you're at
It's been a while since the last time you searched and you're having trouble knowing how to start
You're unsure about your resume, Linkedin profile, and cover letter
You're on Linkedin but you're not entirely sure how to leverage it for your search. NEW: You may also be new to Linkedin and in need of help getting set up and implementing the most effective activities for your search
You've been on a few job boards but you feel like you're not doing as much as you should and you're already feeling stressed/confused/frustrated at the thought of continuing on in the search
You're not sure how to leverage your network or uncover a new strategic network
What You Need
An expert to quickly pinpoint your roadblocks and help remove them
An organized and holistic approach so you know the full search landscape and every channel where opportunities exist
An accountability partner who can keep you moving forward
Hiring expertise to guide you through a variety of search scenarios you will encounter
Branding expertise to ensure you are executing a strong first impression, high-impact resume, optimized Linkedin profile and perfect cover letter
An actionable short-term plan that will get you moving quickly and start producing results
---
How Job Search Jumpstarter Works
5 Sessions held over a period of 2-3 months
This program is a comprehensive job search program – and will cover all of the moving pieces from start to job offer. Noelle will adapt the program to your unique situation, work pace, and location on her 8-step job search roadmap. Depending on the areas of support most needed, Noelle will also dial up or dial down the amount of time spent on each  part of the job search process. If there are certain areas where you'd like to spend more time or less, she will also adapt the program content – so long as it serves the end goal of you landing a job quick!
Target Setting
Noelle will spend time getting to know you, your current situation, and your future goals. Together, you will pinpoint challenges, constraints, priorities, and opportunities so that you can narrow down your bottom line and move forward with confidence.
Create the Roadmap
Using Noelle's Search Strategy Roadmap, you will craft a detailed strategic guide to keep you on track and moving forward with each session. You'll also learn how to make strategic career decisions and adapt your roadmap to changing priorities along the search route.
COMPREHENSIVE SEARCH AUDIT
Noelle will get up to speed on your current search to understand what's working, what's not and quickly identify the full lay-of-the-land so that you can prepare to make all necessary strategy tweaks or enhancements.
COMPREHENSIVE BRAND MATERIALS AUDIT
Noelle will analyze your current branding across your resume, LinkedIn and cover letter, to identify potentially hazardous brand messaging as well as selling opportunities. She will also analyze your other online real estate at this time. Working together with Noelle, she will help ensure you are delivering polished communications and messaging that might be sabotaging your current search activities.
IMPLEMENT IMPROVEMENTS
Once your approach and materials have been analyzed, Noelle will partner with you to improve EVERYTHING so that you are leaving nothing to chance in your search journey! 
Create Resume Opportunities
Using best writing practices, Noelle's exclusive resume templates, and hiring-eyescan insights, you'll collaborate on resume strategy and tactics. Noelle will help you identify the right accomplishments and show you how to wordsmith each section so you can be empowered to continue crafting your resume with every career move. You'll finally have a resume/cover letter combo you can feel confident about. You'll be ready and on your way to continue the search solo!
Get Linkedin Optimized
In addition to being brand optimized on LinkedIn you'll also want to be SEO and job search optimized. Noelle will teach you how to fully optimized your profile as well as how to tap into your online network for valuable research, leads and opportunities. To produce the optimum results in your "online asks" and appear in more recruiter/hiring manager searches, you'll need to be optimized. You'll receive all of Noelle's Ultimate LinkedIn expertise so you can become LinkedIn proficient! Noelle will ensure that your online brand is ready to attract your target audience.
Create Your Strategic Networking Secret Weapon
Once your plan is in place and the audit has been conducted, you'll collaborate with Noelle to produce a rock-solid professional brand that you can be proud of. You will create & implement Noelle's powerful Networking Brief through collaborative writing and by providing hiring insights. Your Networking Brief doubles as a marketing plan for engaging your network effectively. You'll learn how to use this strategic branding document to leverage your network and create interview opportunities.
STRATEGIC NETWORKING RAMP UP & EXPANSION: HIGH-VALUE CONTACTS
Once your branding basics are in place and you're feeling confident, you'll learn how to strategically generate new contacts and job leads using a proven networking strategy that will have you feeling confident, energized and productive.
It's all about who you know and the only person that will be able to sell you in your search is YOU! Noelle will jump into your search and help you develop 3 KEY networking categories that will multiply the number of high-value contacts in your network. She will further teach you how to generate job leads using proven research and network expansion activities. You will also craft and prepare a powerful, concise pitch you can repurpose for any networking or interview scenario in order to immediately deliver your unique value and keep your contacts engaged!
STRATEGIC HIRING PROCESS ROADMAP & ANALYSIS
Your coach will provide ongoing guidance around the hiring landscape so you can maneuver and optimize every interaction with recruiters, hiring managers, interviewers and key stakeholders in your application/interviewing process.
Noelle's program includes ongoing e-mail support in-between session, audio or video recording of coaching session, Noelle's signature Search Strategy Roadmap with Noelle's session notes, and additional resources/templates/guides from Noelle's vault of career resources. 
Program Fee:
$2,400 (Upfront payment saves 6%)
Or
Payment Plan: 3 payments of $850

Just Need a Little Expert Guidance?
Sample Our Programs With A One-Hour Strategy Coaching Call
In this powerful hour, you'll have the opportunity to unload any mental strain, ask all of your burning questions, and talk tailored job search strategy with the expert. You will immediately benefit from Noelle's executive recruiting & hiring background. Noelle will also help you quickly identify roadblocks, tweak your approach, and devise a plan for getting on track towards landing a job. You'll walk away empowered with the confidence and insight necessary to move forward!