2 Free Resume Templates I Can't Live Without!
Resume
Breeze past the Applicant Tracking System and into the right hands. Once in the right hands, your relevant experience will jump off the page!
Linkedin
You're 1 in a million so don't get lost in the crowd. Our eye for SEO, pulling out your unique story and online branding, will make you shine!
Linkedin Makeover
Thinking about reinventing your professional brand and attracting more of the right contacts? Perhaps you've set up your account but aren't confident it's optimized (aka working like a champ for you). You guessed it. This is a job for us. Let us brand you online so that you are appearing in the right searches, attracting the best opportunities and maximizing your use of this powerful career platform.
You'll Receive:
Full profile revision with emphasis on SEO-boosting content (so you appear in more searches).
Professional brand assessment
Profile tailoring to attract the right contacts and opportunities.
20 Minute Phone Consultation with Your Expert to discuss your profile & career goals
Free Gift to Kickstart Your New Profile: Your choice of 1 of 3 of The Ultimate Linkedin online courses: Profile Optimization, Network Your Way to Career Success or The Ultimate Rebrand Strategy Guide ($89 value)
$389
Linkedin & Resume Makeover
Meet the New You
You're trying to reinvent yourself (aka career changer or Linkedin newbie) but there's just no clear path from Rocket Scientist to Startup Tycoon. You've come to the light and realized that Linkedin is the first place recruiters and hiring managers visit in search of top talent. You also know that without the right profile keywords or SEO optimization, you won't appear in your professional industry keyword searches. You don't want to get lost amongst the hundreds-of-thousands professionals in your industry! Finally, once those recruiters do find your new optimized Linkedin profile, you'll need to be resume-ready in order to stand out from industry peers. Shazam! We've got you covered.
Total Resume Makeover
Linkedin Rebrand for your full profile including expert analysis and guidance around key parts & content
SEO & Keyword Optimization so the "new you" can be found by your target contacts.
30 Minute Rebrand Strategy Session with the Expert
Free Gift to Kickstart Your New Profile: Your choice of 1 of 3 of The Ultimate Linkedin online courses: Profile Optimization, Network Your Way to Career Success or The Ultimate Rebrand Strategy Guide ($89 value)
$815
(You'll save $273 with this bundle)!
Cover Letter
Were you dozing off while proofreading your cover letter? Let us help you speak the hiring manager's language and ward off the snoozing.
Cover Letter
You found the perfect job (along with hundreds of other applicants). This is your chance to stand out, speak the hiring manager's language and leave them wanting more so why risk fumbling through the messaging? Try one of our cover letters on for size. You'll notice an immediate difference when you see our concise, compelling and reader-friendly version of you.
You'll receive:
Full rewrite (or newly written letter) including keywords and unique selling points
Enhanced strengths wrapped up with concise, relevant and compelling messaging
Best practice cover letter display and content
$225
Cover Letter + Resume Makeover
It's kinda like peanut butter & jelly. One without the other just doesn't make sense! Receive a tailored cover letter to compliment your brand spankin' new resume for heightened job application impact. This mega-impactful package also includes some expert input and tailoring advice so you can really maximize your resume and cover letter over and over again. We think the marriage of these two application components with this kind of cost savings is a no-brainer but we'll let you decide!
Resume Makeover (includes 30 Day Interview Guarantee)
Cover Letter
30 Minute Phone Consultation with your Expert
Advice on How and Where to Make Cover Letter Tweaks for Multiple Job Applications
$799
(Cost Savings of $125)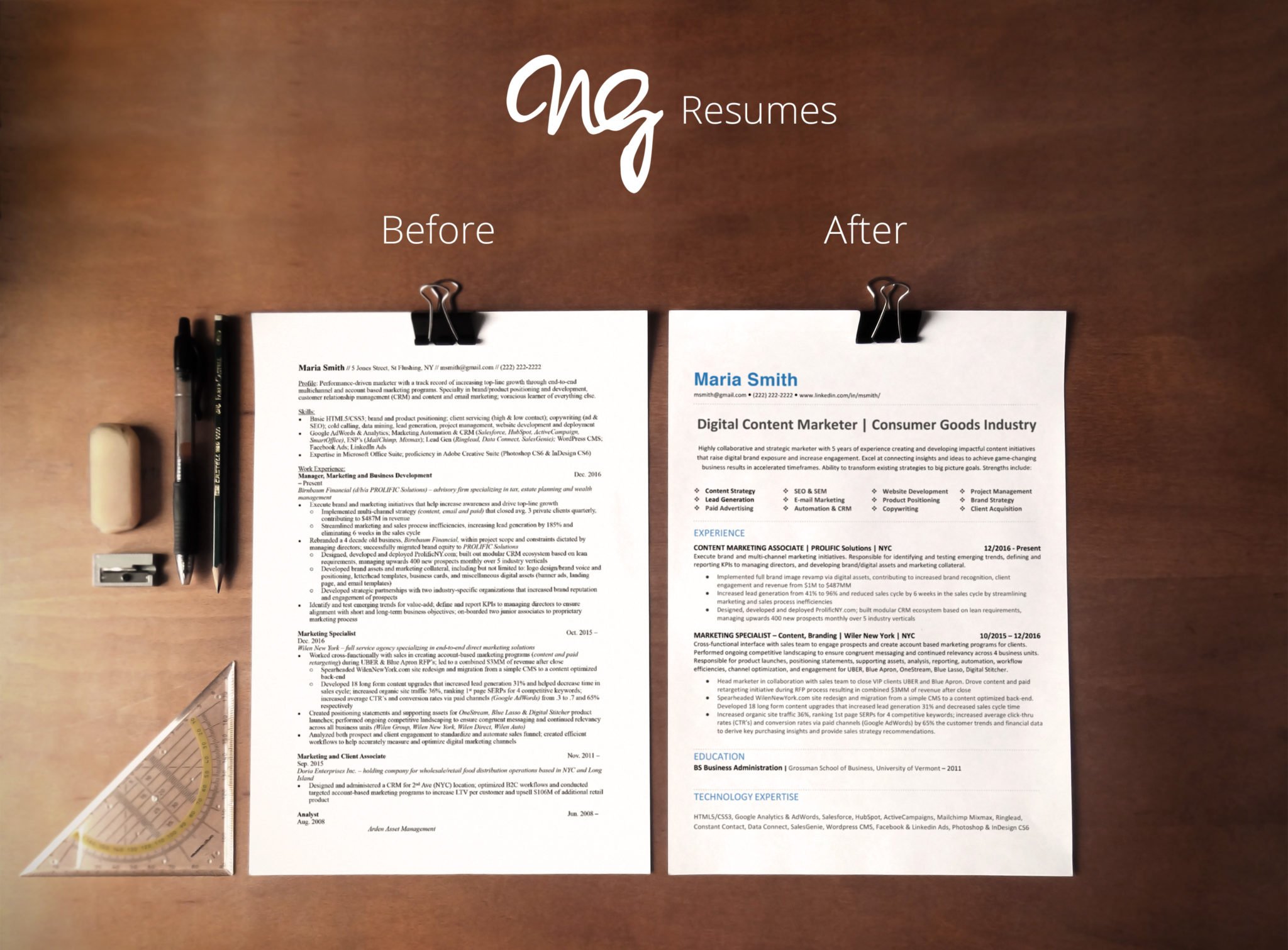 Why Our Clients Love Our Resumes ATS Friendly
You'll be keyword & ATS optimized to breeze past resume-scanning technology! No more ending up in resume black holes. For online profiles we'll make sure you're search engine optimized (SEO) so that you're being found by hiring managers and recruiters. We are equipped to work across all industries because we do our homework on industry keywords, trends, skills & hiring manager hot-buttons specific to YOUR profession. This is the real value in hiring a professional writer vs other "quick turnaround / quick download" resume services. Your brand is 100% tailored to the job description(s) of your choice. If you do not have a target job description or are unsure of your next move, we don't recommend investing in a resume until you receive clarity coaching. We find that being crystal clear first is the most successful strategy. We guarantee 100% satisfaction but we don't stop there. We also guarantee you'll land an interview in 30 days. If you don't your refocus revisions are on us! You can learn more about our 30-day policy here.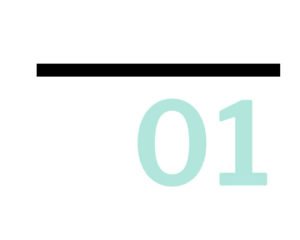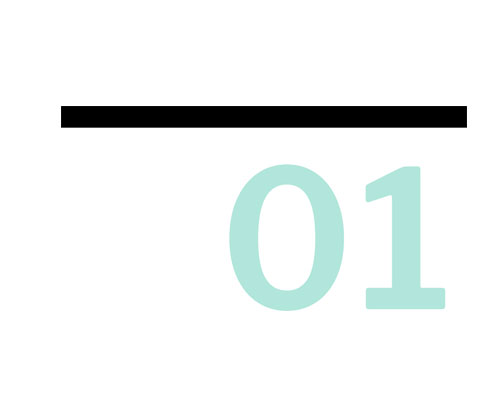 Tell Us About Yourself
After purchasing a writing service, you'll receive a link to our client intake form. Since we tailor your new brand to your career goals, we want to know what makes you tick, your biggest wins and your unique story so we can work our magic. We can't start until we know you better so the writing won't begin until your form is submitted.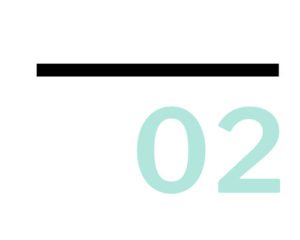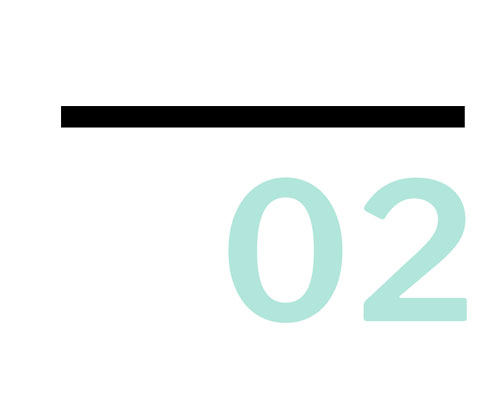 Meet Your Expert
Once you submit the client intake form, we personally review your profile & handpick the best writer for you. Your writer will review everything and brainstorm your brand strategy. Expect an email from your writer within 48 business hours of intake form receipt to either schedule your phone consultation or to let you know we've started writing.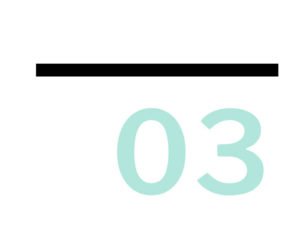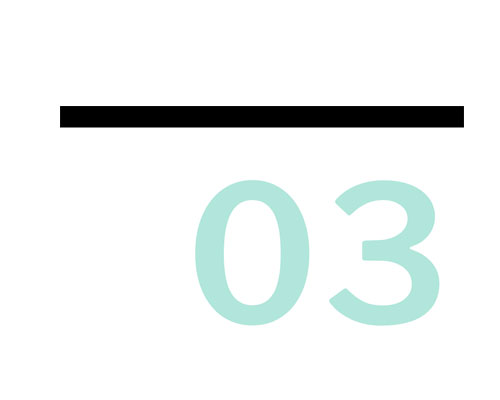 The Writing Begins
You can expect your first draft within 5 business days of initial contact. Your writer may contact you during the process to obtain more info (we have a thing about getting it exactly right) so please be sure to check your email and respond asap as the timeline is subject to your responsiveness. This will ensure you receive your final draft as soon as humanly possible.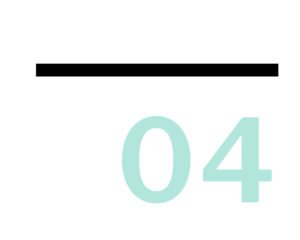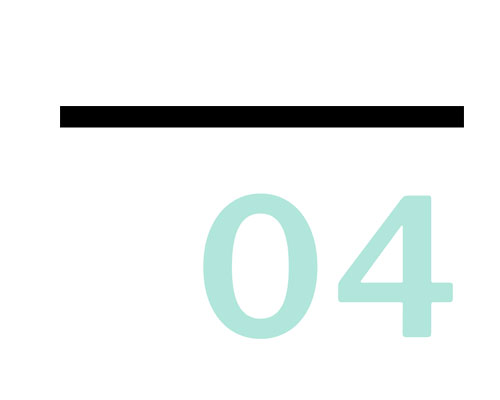 The Finished Product
It may take a few rounds of edits to brand you just right but when you're absolutely happy with everything, you'll receive the final version of your resume. We'll deliver an editable word doc, and finalized .pdf format along with instructions for which resume to use for your unique application strategies. If you've purchased a cover letter or Linkedin profile expect 3 additional business days per document.
Our Guarantee
An Interview in 30 Days
True story. We guarantee a phone or in-person interview within 30 days of receiving your Resume Makeover or packages containing the Resume Makeover. If you don't generate employer interest, our team will review your application strategy and provide a free refocus revision to get you moving in the right direction. This only works if you are applying to multiple best-fit jobs so plan to send at least 5 applications within the 30-day period. Since we write our resumes to your job description, we're pretty confident we'll be able to hit the mark enough to generate employer interest. Don't have a job description in mind? We strongly recommend clarity coaching so you can really speak to the hiring manager's hot buttons. That's how you know our resume writing team is committed to getting it right. Your skin is in the game. Ours is too. We stand behind every resume we write. Satisfaction & results guaranteed!
Where Our Resumes Land Interviews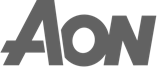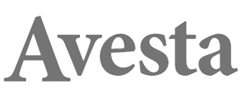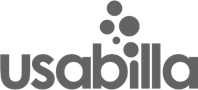 Hand-picked Branding Experts
Noelle is highly selective about the writers who care for her clients and only partners with the best resume writers in the industry. You can be confident knowing your writer is at the top of his/her game and master of the craft.
Recruiting & Hiring Expertise
Noelle honed her branding skills by spending time recruiting and hiring candidates and knows the importance of incorporating this expertise into a resume. In fact it's the recruiting strategy that is usually lacking in an under-performing resume. Your writer will bring a strong recruiting and hiring perspective to the table which means your resume is destined to succeed!
Strategic & On Trend
The only way to stand out in a crowded market of candidates is by crafting a highly strategic resume that meets the constantly changing resume trends (including ATS and keyword optimization). Our writers deliver a highly collaborative process that will tighten your strategy and keep you up to speed with the latest in the world of resume writing.
Motivated by Results
We are personally invested in our client's job search and it shows. Our clients land jobs with the resumes we write and experience Linkedin activity upticks from their keyword optimized profiles.
Matthew
Marketer, Finance Field | NYC
I worked with Noelle and NGCareerStrategy in preparation for a full-scale job hunt – I had been "out of the game" for 4 years and needed a refresher, as I applied to a target position at a Fortune 50 company. There was also an expedited time frame, which Noelle had no problem working around. She was diligent, understanding and has a level of insight that is unmatched by anybody I have worked with in her industry. Over the course of 10 days, we went from a raw, generalized resume and no cover letter to a completely finished and hyper-relevant product, with a tailored cover letter. More important than the actual finished product (which led to me landing the interview), Noelle walked me through the strategy behind every interview touch point, follow-up and personal branding insight. I am a digital marketer who can appreciate good and consistent messaging so when NGCareerStrategy states "you will land an interview in 30 days," they are not simply branding; they are stating facts. Thanks for all your help, Noelle!
"I just wanted to follow up on the results I've seen. I've already secured an offer as well as numerous interviews before. You are truly a master resume writer.
This looks great! I am beyond happy with the final outcome!
Personally anyone could go to a resume writing site and get their information mashed onto a sheet of paper. However, NG Career Strategy not only fashions your personal info into a respectable, enhanced testament to you and your achievements, but their "support-system" is what sets them apart. I had the pleasure of speaking with Nicole Gross herself when I was researching AND Soozy who walked me through NGS's process and helped create my new resume. Their professionalism, understanding of resume mechanics, and ability to turn someone like me from skeptic to supporter is what sets this company apart from the average.
I highly recommend NG Career Strategy if you are looking for a system designed to make you more confident at the job-seeking process, not just an email with an attachment and a receipt. I now understand how important it is to have someone help you navigate the job landscape as well as help you exponentially increase your chances at landing the career you are looking for. Absolutely worth every penny!!
Great experience to interact with NG and her team, the support of Soozy Miller from NG Career Management was outstanding from 1st consultation, where customized solution was proposed, to the end product delivery. Timelines were totally fulfilled as planned.
As someone who hasn't looked for a job in almost 12 years, I was quickly overwhelmed by the abundance of advice and "dos and don'ts" out there with regard to the best approach to finding a new job. After 4 weeks of trying to figure it out on my own, I turned to NG Career Strategy and Noelle quickly paired me with Soozy, CPRW, for help. I opted for "The Works" package and Soozy got to work on my resume, LinkedIn profile and cover letter. I'm sure I was not the easiest client-obsessed with details and stressed by my timeline, but Soozy was great. She was patient with me, answered all of my questions, and worked with a sense of urgency to wrap things up in time for my first interview. Plus, she gave me a crash course in effective resume writing and helped me figure out exactly how I want to market myself. My only regret is not reaching out to NG Career Strategy sooner–I could have saved myself a lot of stress in those early weeks!
We Love Our Clients
Without you, we're lost. We live to serve and to also make sure you don't have a crappy customer experience. Our clients come first and it shows!
We Believe that Knowledge is Power
We are here to make you a better job searcher and if you can learn how to write the best resume possible, you can apply your learnings to your next career move. Expect a whole lot of game-changing insights from your writer.
Mutual Trust & Collaboration are Key
The resume writing process can be a new one for most people. It only works if you trust our process and are open to collaboration. We've done this for a long time so we know what you need even if we've never done your job. We trust that you'll bring the industry expertise and we'll bring the resume and hiring expertise. It's only by working together that your resume will shine!
Frequently Asked Questions
How do I know if I need resume writing services?
The purpose of your resume is to land interviews. There are a couple scenarios you may find yourself in, in which resume services are essential:
If you are submitting your resume to jobs online and not hearing back, you DEFINITELY need resume writing services. The majority of online applications are now run by Applicant Tracking Systems (ATS's). This is resume scanning technology that is designed to screen the wrong resumes out! The chances of reaching a human being, once you submit your resume online, are slim to none if you do not have an ATS-optimized resume. Fortunately, we are able to help create a resume that is ATS optimized as well as visually optimized for resume-sharing with your network.
If you are applying to jobs and hearing back but for the WRONG opportunities, you are in need of resume writing services. Your resume branding is off and when branding is off, you can expect to be contacted for opportunities that may not align to your career goals. You are in need of some serious branding rework and focus (which is what we do)!
If you are being contacted by recruiters for the WRONG opportunities, you are in need of resume writing services (and Linkedin writing services). Your resume branding is off and when branding is off, you can expect to be contacted for opportunities that may not align to your career goals. We would want to craft your resume in a more focused way.
If you are applying to jobs and landing interviews of interest, but unable to land an offer, you are NOT in need of a new resume. You are likely in need of interview coaching services. See our Coaching page for more details.
I'm not in the job search and I do not have a job description in mind but I would still like to have my resume cleaned up by an expert. Is this something NG Career Strategy can help me with?
Yes! We understand that many people are either not searching or unsure of their next move but would like a cleaned up resume for peace of mind. We can absolutely do this and we do recommend a Resume Makeover if a new resume something you know you need! Sometimes a new resume can even inspire you with the confidence needed to ramp up your job search when the time comes.
If finally investing in new resume is one of your short-term career goals and you don't have a target in mind, simply indicate this to your writer in the client intake form when asked for a job description.
Your writer will then do a full clean-up with a focus on visual impact, results-oriented bullets, aligning to resume trends, and achieving best resume writing practices. The resume will be crafted to your current role and/or career trajectory if known.
It's important to note that for a Resume Makeover that is not focused on a job description we can not offer the 30-Day Gurantee. One of the keys to a successful resume (one that lands interviews) is tailoring or focus. This helps the hiring manager know you want their job (and not just any job). A focused resume is very appealing to the hiring manager and increases your chances of landing an interview.
How does the resume writing process work?
Once you purchase a writing service, you will receive an intake form containing standard questions around you, your background and your career goals. It's important that you take some time to complete this form accurately as this will help your writer really get to know you and the direction for your newly written documents. Providing a job description is also strongly recommended.
After you complete and submit the intake form, you will be paired up with an NG-approved professional resume writer who will reach out to you via email within 48 business hours of your form submission to kick-off writing. (Our hours are M-F 9am-5pm EST).
The initial email from your writer will contain the plan for completion and a request to schedule your first draft review / phone strategy consultation (for services that include strategy consultations) or to let you know your new resume has been started (for services that do not include strategy consultations).
After the initial e-mail, you can expect to receive your first draft in time for your strategy phone consultation. The first draft takes up to 5 business days to create and we coordinate the strategy call timing with that of the first draft delivery. Your writer may contact you via email or phone during the writing process to obtain more info or inquire about clarifications (we really have a thing about getting it exactly right) so please be sure to check your email during the writing process and respond as soon as you have a chance. This will ensure you receive your final product as soon as humanly possible. In order to create the best resume possible, it's CRITICAL that you be available to collaborate and answer questions.
After the strategy session and first draft review, your writer will implement the 2nd round of revisions and return to you for review as quickly as possible. This may take up to 3 business days. Once you receive the 2nd draft and provide feedback, your writer will implement the final revisions. If your resume requires one final round of edits, we are happy to implement.
When you are absolutely happy with the final product, and indicate this to your writer, you will receive the final .pdf version of your resume as well as the .doc editable version. We like to make sure you are optimized with every application you send (so our pointers and multiple formats will be just what you need)!
What is your refund policy on writing services?
Since your writer puts a whole lotta time, thought, strategy, and heart into getting your resume, cover letter and/or Linkedin profile right, in advance of the final product, we can not offer refunds on any of our writing services. However, NG writing services are 100% satisfaction guaranteed AND our writers make a point to collaborate VERY closely throughout the process so that there won't be any surprises on your end. At the time of document completion, your resume writer will ask if you are satisfied with the final product. If you aren't, we ask that you let us know at this time and your writer will make the revisions needed to exceed your expectations. We don't consider a resume "finalized" until you give us the green light.
For our Resume Makeover service (and packages containing the Resume Makeover) we guarantee an interview in 30 Days after receipt of final resume. Some restrictions apply.
You guarantee an interview in 30 days of receiving my final resume?
Yes, it's true. We are committed to guaranteeing an interview in 30 Days on all Resume Makeovers and packages containing the Resume Makeover as long as you are committed to applying for multiple jobs. This only works if you are applying to jobs, regularly so we make good on this guarantee only if you've applied to at least 10 jobs within the 30 day time period. When you sign up, we send you an intake form so you can let us know exactly what you're looking for in your next move. We encourage sharing your target job description(s) at this point. Since we write our resumes for the job you want, we're confident we'll be able to hit the mark enough to generate employer interest.
Do phone interviews count as interviews for the 30 Day Guarantee policy?
The short answer: Yes. The long answer: There are multiple hurdles to overcome when going from wanting a new job to actually scoring the official employee badge. Each hurdle requires a different strategy and produces a different result. The resume is the strategy for overcoming the application hurdle. The result it produces is interest from the company, in the form of an interview. Since we can't interview for you, our goal in writing your resume is to spark employer interest enough to get you to the initial conversation (phone or in-person). By generating employer interest, you can feel confident knowing that your resume is hitting the mark. If you are landing interviews but not job offers, you may want to speak with us about interview coaching. We do that too.
Does the 30 Day Guarantee apply to all resume writing services?
Our 30-day guarantee does not apply to the Resume Refresh. Here's why: we've been doing this a long time and we know that a resume with fully cleaned up results-oriented bullets packs more punch. The Resume Refresh is more for aesthetic effect and creating a really super duper visual first impression. The Refresh works great when your bro or sis asks for a resume they can hand to the hiring manager and use as more of a formality in selling you for the job. However, a Resume Makeover is the way to go if you don't have a personal connection and are applying cold online. In this instance, you want to make sure you are really speaking to your strengths throughout every part of your resume.
What happens if I don't land a new job after 30 days of receiving my new resume?
Awwww snap! All you have to do is get in touch with your resume writer and provide a sample of the job descriptions for the 10 jobs to which you've applied. At this point, your expert will have another look and analyze where it's off, consulting with the Noelle and the team as necessary. Your writer will then make the tweaks, revisions, and edits to make you happy and send you on our way. You landing an interview is our priority!
What is the turnaround time for a Resume Makeover?
You will receive your first draft within 5 business days. At the point where you receive your resume fist draft, your writer will collect your feedback and advise on strategy via a phone resume strategy consultation. Your writer will reach out to schedule this consultation after you sign up for this service with the goal of scheduling 5 business days from kick-off. For each draft, we can not move forward on the next round of revisions until you provide your feedback. For the quickest turnaround time we recommend providing prompt feedback once each draft is received.
After the strategy call, your writer will incorporate your feedback to create the 2nd draft of the your resume. This may take up to 3 business days. Depending on whether or not the resume requires one final revision, your resume may be completed in as few as 8 business days.
For any additional documents (cover letter, Linkedin profile), please expect 3 days per first draft and 3 days per final document - for a total of 6 business days.
Depending on the time of year and client volumes, we may be able to complete all writing jobs under these timelines but we can't guarantee this.
Expedited resume writing services are offered at an additional cost and start at $500 depending on your desired turnaround time.
If you would like to expedite your Resume Makeover, please contact [email protected] to inquire.
Is my resume being affected by ATS?
The majority of online applications are now run by Applicant Tracking Systems (ATS's). This is resume scanning technology that is designed to screen the wrong resumes out! The chances of reaching a human being, once you submit your resume online, are slim to none if you do not have an ATS-optimized resume. Fortunately for you, we create resumes that are ATS optimized.
Do you have experience writing resumes for my industry?
Coming from a recruiting background, and having written thousands of resume and Linkedin profiles, my writers have worked with clients from a wide range of functions and industries. Most likely we have worked with people in your field. Yet, I have to share with you that if we haven't, you won't be disadvantaged. Here's why:
Regardless of industry, function, or level, every job seeker faces the same challenges. If industry knowledge was the key to your landing a job, you would have landed one by now; but it's not.
It's a combination of industry expertise, hiring expertise, strategic job description analysis & research, resume writing best practices, ATS & keyword strategy, and branding expertise that produces an optimized high-impact resume (that lands interviews). Our clients are the subject matter experts and we bring the rest! You can be confident that your resume writer knows the right questions to ask to pull out specific industry expertise that will be of value on your resume.
What my current and former clients have found exceedingly helpful in working with my team, is the addition of a fresh recruiter perspective as well as strategic "headhunter research capabilities." They also find tremendous value in the questions presented in our client intake process and during the first draft strategy review. Because of this, we are able to transform their professional brands and attract the best-fit jobs and hiring managers.
How is your resume service different from other resume writing services on the market?
In the world of resume writing services, you pay what you get for. What you get from our writing services is a highly strategic human being with hiring experience, that is invested in seeing you succeed and a level of service that is much more engaged and high touch than the standard cheap and quick turnaround resume service.
We offer a strategy call so that you are actually talking to a human – and not just any human – one with a background in hiring/HR/recruiting. Most other services do limit the collaboration process to email only (so it's important to read the fine print before signing on).
We also take a much more personal interest in our clients including spending time on the phone to make sure we understand our clients and their goals during the process. Some clients take more hand holding than others and that's okay by us! So you are paying for a much more collaborative and high-end service with a team handling your case (I personally review every client case and collaborates with her writers). At the end of the day, my name is on the business so I make sure my clients are happy!
With some of the cheaper services you also don't know who is actually doing the writing. I've noticed on many sites they use stock photos for their testimonial pictures which is a BIG red flag.
At the end of the day there is no substitute for a guarantee of a certified writer with hiring experience, reading and writing every word. Keep in mind standard resume mills are paying the writer a cut of the price of your resume and so if the writer isn't being well compensated, what is their incentive to personally invest in the client? Other services also typically limit their guarantee to one rework if their resume does not perform. This translates to "we'll rewrite it once and that's it." At NG Career Strategy we are invested in seeing you succeed so we offer a 30-day guarantee. We also review the job descriptions for which our clients have applied, so we can analyze where we were off or where the client might be off in selecting the best fit for their experience.
How much does a professionally-written resume cost?
We offer a variety of resume-writing packages depending on your need. All of our resumes are ATS optimized. Here are our resume services and money-saving resume package deals:
Resume Refresh: $515
This service is our most basic resume service and focuses on the parts of the resume intended to draw your reader in at first glance (the 6-second scan in particular). With this option, you provide a blah resume and we provide the polished finish to give it the extra-umph that's missing. Specifically we do a thorough visual formatting clean-up and strategic focus of the summary, headline, SEO & best-fit keywords. We also tackle the proofing, grammar and flow. Note: This service will clean up the overall visual appearance but it will not touch the content of your bullets.
Resume Makeover: $625
This service builds upon the Resume Refresh to address the FULL content and visual aspects of your resume (not just the top half of the resume). This service includes a 45-minute strategy consultation with your writer and results-oriented bullets.


The Works: $915 (Save $294 with this package)
This service will delivers a robust job application package and includes the Resume Makeover, Linkedin Profile and Cover Letter.
The Works PRO: $1350 (Save $374 with this package)
This service builds upon The Works to address multiple job targets with multiple tailored resumes. If you have a blend of experience and could go multiple ways when applying to jobs, this may be the package for you. We recommend contacting us to inquire about your specific situation so we can determine if the need for 2 resumes exists: [email protected]
Are resume writing services tax deductible?
Yes (in most cases). Speak to your accountant for further instructions regarding tax deductions. You can also visit the IRS website.
Does NG Career Strategy provide additional job search services?
You bet! Job search mastery is the name of our game. In addition to resumes, we offer professionally written cover letters, Linkedin profiles, and specialized professional marketing materials like executive bios, networking briefs, interview packets and interview presentations.
For help with staying motivated, organized, and focused in the job search, we offer Career Coaching.
For help with acing the big interview, we offer interview coaching.
If you have a job search or career need not mentioned here, contact our team to see if we can help you [email protected]
How do I collaborate with my writer?
Resume writing ONLY works if you collaborate with your writer! And fortunate for you, it's one of the things we do best! The collaboration starts after you sign up with our strategic questions in the Client Intake Form. Then, you will continue to collaborate on your resume strategy call during the first draft review. Throughout the writing process your writer will be collecting feedback to make sure your brand is represented in the best way possible!
How do I get started?
Once you've decided on the best resume package for you, simply sign up here! Once we receive your order you will receive a Client Intake Form to kick off the process.
Do you work with candidates outside the US?
Yes! Currently, we only work in English and on English resumes, but we work with candidates from all over the world. Our international clients are either targeting opportunities in the U.S. or targeting roles with U.S. based companies abroad.
I don't have a resume. Can I still sign up for resume services?
Absolutely not! Our intake process will help to capture much of the info we need to start your new resume.