"When I applied for my first job with my new resume, I received an interview request in 4 minutes! I cannot thank NG Career Strategy enough for the transformative experience and would enthusiastically recommend them to anyone needing help with their career."
– Anand | The Works Client
LAND MORE INTERVIEWS
IN LESS TIME
We do the heavy lifting. You WOW the hiring manager. It's that simple.
We're talkin' brand spankin' new resume. If you haven't received a single callback and your bullets are putting you to sleep, consider this your wake-up call. With this option, you provide the resume you've been using, along with your target job description, and we'll give it the VIP treatment. Just a word of warning, you may not recognize it when we're finished (which is a good thing)!
You'll receive:
A thorough content clean-up of summary, bullets, and everything in between
Best-in-industry resume template that is on-trend with hiring standards and expectations
SEO & best-fit keyword optimization across the entire resume
Full formatting & polish of overall appearance
Full ATS optimization
45 Minute Resume Strategy & Revision Phone Consultation with your certified resume writing expert
Cover Letter + Resume Makeover
Found the perfect job but feeling stressed about the application requirements? Never fear! This is the total job application package you've been hoping for. After we craft and tailor your resume to perfection, we'll take your accompanying cover letter from text-heavy to short, sweet, and very impactful! You'll receive everything you need to be extra sure you've optimized your application AND your chances of being hired.
You'll receive:
The Resume Makeover - fully ATS and keyword optimized
New Cover Letter - visually cohesive and branded to your resume for a tight application package that will WOW the hiring manager
Best-in-industry cover letter template that is on-trend with hiring standards and expectations
45 Minute Resume & Cover Letter Strategy Phone Consultation with your certified resume writing expert
LinkedIn + Resume Makeover
You've come to the light and realized that LinkedIn is the first place employers go in search of top talent. You also know that without the right profile keywords or SEO optimization, you won't appear in your professional industry keyword searches. And once your target employers find you, you know they'll want your resume ASAP... Don't get lost among the hundreds of thousands professionals in your industry OR waste valuable hiring time as you scramble to write your resume! We'll do it all for you!
You'll receive:
Total Resume Makeover - fully ATS optimized
LinkedIn Makeover of your entire LinkedIn profile including expert analysis and guidance around key parts & content
SEO & keyword optimization so the "new you" is more searchable by your target contacts
45 Minute Resume & LinkedIn Strategy Phone Consultation with your certified resume writing and LinkedIn expert
(Resume + Cover Letter + LinkedIn)
Don't want to waste valuable job search time, writing and rewriting all of your KEY branding materials? Take the guesswork out of your branding and let the experts make you shine! The more the merrier is the name of this game. You'll receive everything you need to be extra sure you've optimized your chances of being found online, impressing employers, and landing the job.
You'll receive:
The Resume Makeover - fully ATS and keyword optimized
New Cover Letter - visually cohesive and branded to your resume for a tight application package that will WOW the hiring manager
New LinkedIn Profile Makeover for the complete professional brand package and optimized online search ability by hiring managers
45 Minute Resume, LinkedIn & Cover Letter Strategy Phone Consultation with your certified resume writing and LinkedIn expert
A La Carte Cover Letter & LinkedIn Branding Services
You found the perfect job (along with hundreds of other applicants). This is your chance to stand out, speak the hiring manager's language and leave them wanting more so why risk fumbling through the messaging? Try one of our cover letters on for size. You'll notice an immediate difference when you see our concise, compelling and reader-friendly version of you.
You'll receive:
Full rewrite or newly written cover letter including keywords and unique selling points - tailored to the job description
Best-in-industry cover letter template that is on trend with hiring standards and expectations
Concise and compelling messaging that highlights your strongest and most relevant experience
LinkedIn Profile Makeover
Thinking about reinventing your professional brand and attracting more of the right contacts? Perhaps you've set up your account but aren't confident it's optimized (aka working like a champ for you). You guessed it. This is a job for us. Let us brand you online so that you are appearing in the right searches, attracting the best opportunities and maximizing your use of this powerful career platform.
You'll receive:
Full LinkedIn profile revision with emphasis on SEO-boosting content so you appear in more searches
Profile tailoring to attract the right contacts and opportunities.
45 Minute Strategy Phone Consultation with your LinkedIn writing expert to discuss your profile & career goals
Where Our Resumes Land Jobs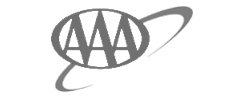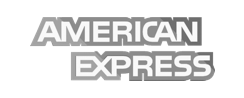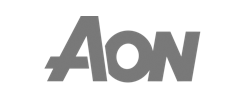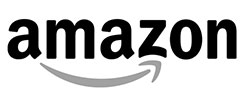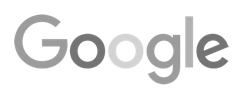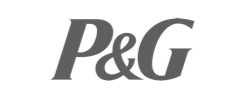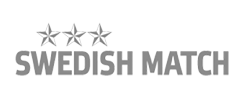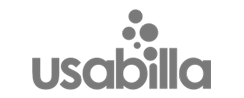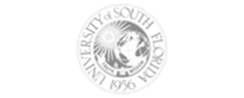 "I used my new resume to apply for the job that I had mentioned to you, this week. They called me in for the interview the day after they received my resume!"

– Luey, Resume Makeover Client
Move Your Resume to the Top of the Pile
Not Sure if You Need a Resume Makeover?
Working with a professional resume writer is a big investment. We get it.
That's why we are happy to answer all your questions before you get started and recommend the best service for you!
Email your current resume and target job description to [email protected] for an expert assessment.
"I ended up with 3 offers in hand."
"I'm a senior technology professional with 20 years of experience. I needed a job change, but I hadn't updated my resume for 7 years. I could have updated it myself (I'm in a senior professional how hard could it be). With a full-time senior management role, it became quite daunting to update my resume, and then I started evaluating resume services online. I was looking for someone who could draft a resume by preserving technical details yet focusing on my accomplishments. Finally, my search landed on NG Career Strategy's website and the fantastic 5 star reviews her team was getting. I decided to sign up for The Works Package.
Soozy was assigned within 24 hours, to help me navigate through this process of updating my resume. Soozy was incredible and her years of experience helped to create a robust, impactful resume and a supporting LinkedIn page. The small nuances in your resume that create magic on the other side (when a recruiter or hiring manager reviews) were explained to me in great details through both phone calls and emails. Within two weeks, Soozy was able to turn around my less than stellar resume to an incredible 2 pager. On completion, I remember Soozy sharing her confidence that I would get many call backs. She was 100% right. I got a call back from more than 75% of the jobs I applied, and the most important thing was all my interviewers read my resume thoroughly. I ended up with 3 offers in hand.
On reviewing the entire journey I can confidently state that the resume laid the foundation to this successful outcome, and I would recommend their service any day, especially The Works Package. Your time is precious, and you have to get this right as you're the product of the resume it is packaging. Spend the money and get the expert do the job. The price you pay today is a small fraction considering the bump in the offers you'll get down the road. I couldn't have done it without the great team at NG Career Strategy and especially Soozy. They now have a loyal customer in me."
– BIJU, TECHNOLOGY EXECUTIVE
"I'm really happy working with NG Career Strategy…"
"It's been a while since I actually updated my resume and even then I wasn't particularly happy with they way it looked. I was skeptical to use such services but after attempting to update my resume over and over again without feeling satisfied I decided to research a few options and narrowed down to NG Career Strategy and another large competitor. What pushed me towards going with NG was definitely my conversation with Soozy walking me through the process and giving me her assessment of my version of my resume that I was not happy with. She highlighted all the areas I wanted changed and explained how they should be tweaked to achieve a stronger message. Overall I'm really happy working with Soozy and NG Career Strategy and can recommend it to anyone that is struggling to make their resume the best version possible."
-OVI, GLOBAL CATEGORY MANAGER
Why Our Resumes Land Job Offers ATS-FRIENDLY
You'll be keyword & ATS optimized to breeze past resume-scanning technology! No more ending up in resume black holes. For online profiles we'll make sure you're search engine optimized (SEO) so that you're being found by hiring managers and recruiters. INDUSTRY-SPECIFIC RESEARCH
We are equipped to work across all industries because we do our homework on industry keywords, trends, skills & hiring manager hot-buttons specific to YOUR profession. This is the real value in hiring a professional writer vs other "quick turnaround / quick download" resume services. CUSTOMIZED
Your brand is 100% tailored to the job description(s) of your choice. If you do not have a target job description or are unsure of your next move, we don't recommend investing in a resume until you receive clarity coaching. We find that being crystal clear first is the most successful strategy. GUARANTEED
We guarantee 100% satisfaction but we don't stop there. We also guarantee you'll land an interview in 30 days. If you don't your refocus revisions are on us! You can learn more about our 30-day policy here.
Our Resume Writing Process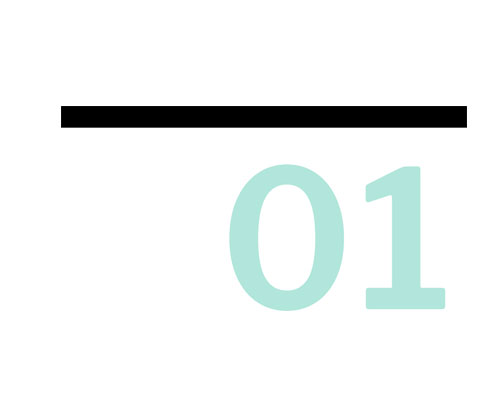 After purchasing a writing service, you'll receive a link to our client intake form. Since we tailor your new brand to your career goals, we want to know what makes you tick, your biggest wins and your unique story so we can work our magic. We can't start until we know you better so the writing won't begin until your form is submitted.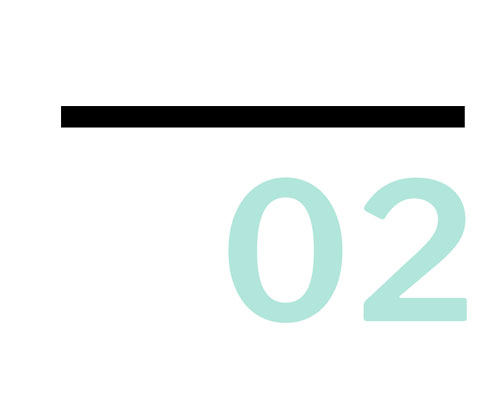 MEET YOUR PROFESSIONAL BRANDING EXPERT
Once you submit the client intake form, we personally review your profile & handpick the best writer for you. Your writer will review everything and brainstorm your brand strategy. Expect an email from your writer within 48 business hours of intake form receipt to either schedule your phone consultation or to let you know we've started writing.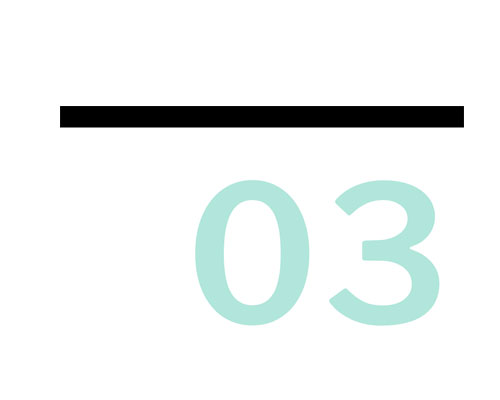 You can expect your first draft within 5 business days of initial contact. Your writer may contact you during the process to obtain more info (we have a thing about getting it exactly right) so please be sure to check your email and respond asap as the timeline is subject to your responsiveness. This will ensure you receive your final draft as soon as humanly possible.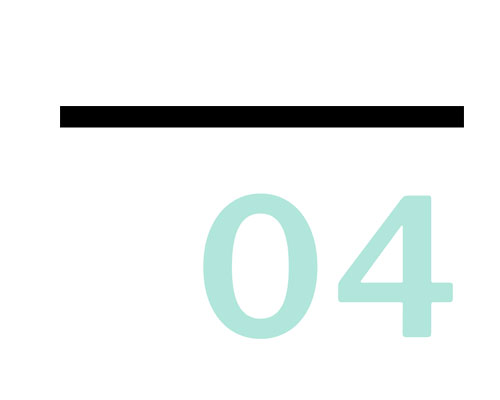 It may take a few rounds of edits to brand you just right but when you're absolutely happy with everything, you'll receive the final version of your resume. We'll deliver an editable word doc, and finalized .pdf format along with instructions for which resume to use for your unique application strategies. If you've purchased a cover letter or Linkedin profile expect 3 additional business days per document.
At NG Career Strategy we are committed to 100% satisfaction guaranteed on all services. If you don't land any callbacks after submitting your new resume to job applications, all you have to do is get in touch with your resume writer and provide a sample of the job descriptions to which you've applied. At this point, your expert will have another look and analyze where it's off, consulting with the Noelle and the team as necessary. Your writer will then make the tweaks, revisions, and edits to make you happy and send you on our way. You landing an interview is our priority! Unlike other resume-writing services out there, Noelle makes a point to personally ensure all clients are receiving top-notch service and the strongest quality in all resumes or writing products. Therefore you can expect a responsive team committed to your job landing success! Your skin is in the game. Ours is too. We stand behind every resume we write. Satisfaction & results guaranteed!







Hand-Picked Certified Professional Resume Writing Experts
Noelle is highly selective about the writers who care for her clients and only partners with the best resume writers in the industry. You can be confident knowing your writer is at the top of his/her game and master of the craft.
Recruiting & Hiring Expertise
Noelle honed her branding skills by spending time recruiting and hiring candidates and knows the importance of incorporating this expertise into a resume. In fact it's the recruiting strategy that is usually lacking in an under-performing resume. Your writer will bring a strong recruiting and hiring perspective to the table which means your resume is destined to succeed!
The only way to stand out in a crowded market of candidates is by crafting a highly strategic resume that meets the constantly changing resume trends (including ATS and keyword optimization). Our writers deliver a highly collaborative process that will tighten your strategy and keep you up to speed with the latest in the world of resume writing.
Motivated by Client Results
We are personally invested in our client's job search and it shows. Our clients land jobs with the resumes we write and experience Linkedin activity upticks from their keyword optimized profiles.
I worked with Noelle and NG Career Strategy in preparation for a full-scale job hunt – I had been "out of the game" for 4 years and needed a refresher, as I applied to a target position at a Fortune 50 company. There was also an expedited time frame, which Noelle had no problem working around. She was diligent, understanding and has a level of insight that is unmatched by anybody I have worked with in her industry. Over the course of 10 days, we went from a raw, generalized resume and no cover letter to a completely finished and hyper-relevant product, with a tailored cover letter. More important than the actual finished product (which led to me landing the interview), Noelle walked me through the strategy behind every interview touch point, follow-up and personal branding insight. I am a digital marketer who can appreciate good and consistent messaging so when NGCareerStrategy states "you will land an interview in 30 days," they are not simply branding; they are stating facts. Thanks for all your help, Noelle!
Matthew - Marketer, Finance Field | NYC
I just wanted to follow up on the results I've seen. I've already secured an offer as well as numerous interviews before. You are truly a master resume writer
Bruno
This looks great! I am beyond happy with the final outcome!
Gina
Personally anyone could go to a resume writing site and get their information mashed onto a sheet of paper. However, NG Career Strategy not only fashions your personal info into a respectable, enhanced testament to you and your achievements, but their "support-system" is what sets them apart. I had the pleasure of speaking with Nicole Gross herself when I was researching AND Soozy who walked me through NGS's process and helped create my new resume. Their professionalism, understanding of resume mechanics, and ability to turn someone like me from skeptic to supporter is what sets this company apart from the average.
I highly recommend NG Career Strategy if you are looking for a system designed to make you more confident at the job-seeking process, not just an email with an attachment and a receipt. I now understand how important it is to have someone help you navigate the job landscape as well as help you exponentially increase your chances at landing the career you are looking for. Absolutely worth every penny!!
Jordan W.
Great experience to interact with NG and her team, the support of Soozy Miller from NG Career Management was outstanding from 1st consultation, where customized solution was proposed, to the end product delivery. Timelines were totally fulfilled as planned.
Antonio C.
As someone who hasn't looked for a job in almost 12 years, I was quickly overwhelmed by the abundance of advice and "dos and don'ts" out there with regard to the best approach to finding a new job. After 4 weeks of trying to figure it out on my own, I turned to NG Career Strategy and Noelle quickly paired me with Soozy, CPRW, for help. I opted for "The Works" package and Soozy got to work on my resume, LinkedIn profile and cover letter. I'm sure I was not the easiest client-obsessed with details and stressed by my timeline, but Soozy was great. She was patient with me, answered all of my questions, and worked with a sense of urgency to wrap things up in time for my first interview. Plus, she gave me a crash course in effective resume writing and helped me figure out exactly how I want to market myself. My only regret is not reaching out to NG Career Strategy sooner–I could have saved myself a lot of stress in those early weeks!
Katie E.
Without you, we're lost. We live to serve and to also make sure you don't have a crappy customer experience. Our clients come first and it shows!
We Believe that Knowledge is Power
We are here to make you a better job searcher and if you can learn how to write the best resume possible, you can apply your learnings to your next career move. Expect a whole lot of game-changing insights from your writer.
Mutual Trust & Collaboration are Key
The resume writing process can be a new one for most people. It only works if you trust our process and are open to collaboration. We've done this for a long time so we know what you need even if we've never done your job. We trust that you'll bring the industry expertise and we'll bring the resume and hiring expertise. It's only by working together that your resume will shine!