Get Noelle's Top 5 Job Search Game Changers Delivered to Your Inbox!
How Noelle Works with Organizations Like Yours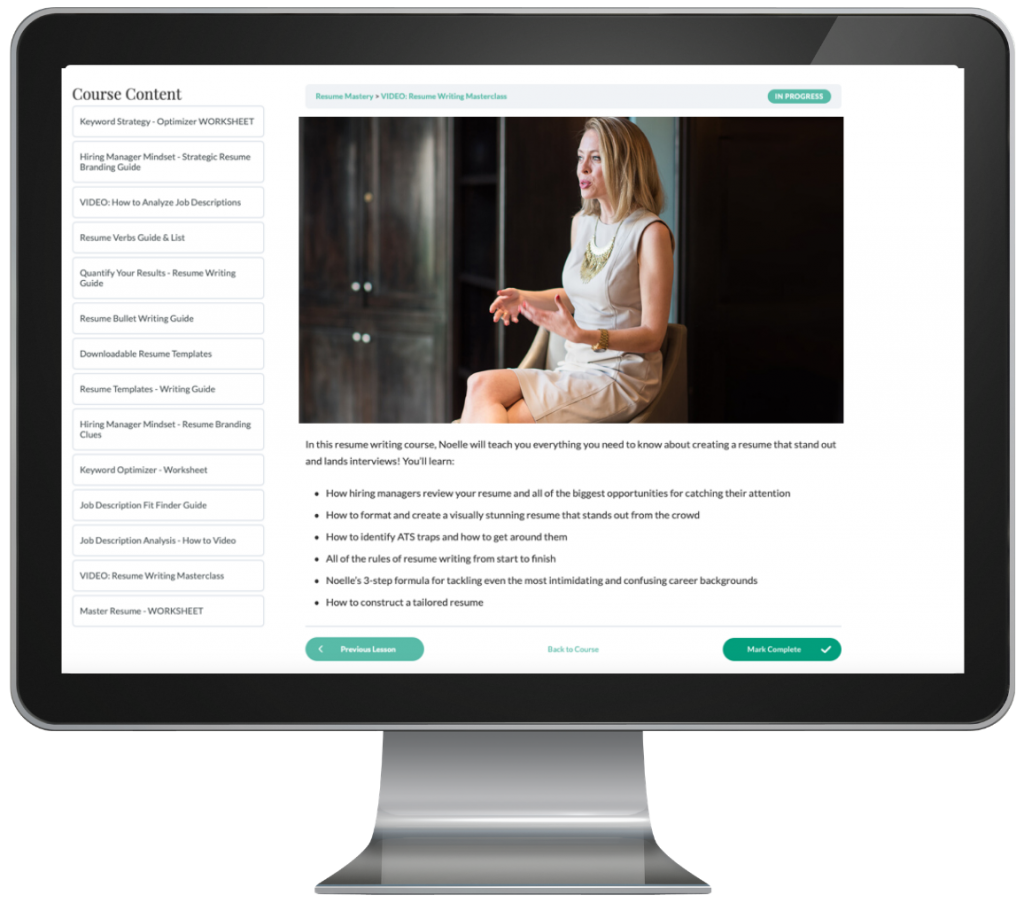 Live Webinars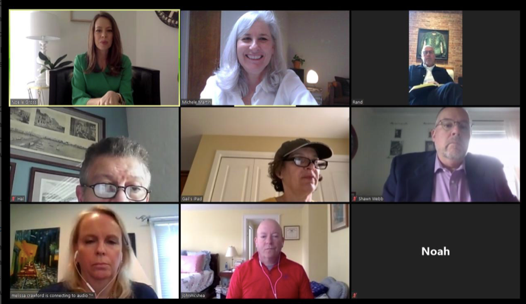 Virtual Job Search Support Groups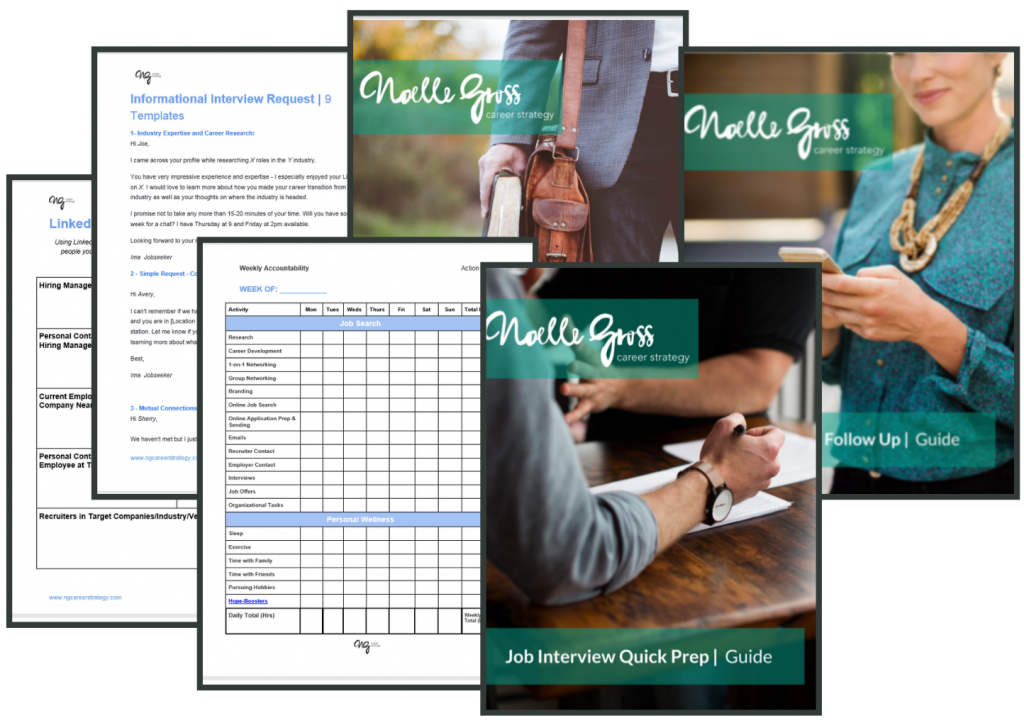 Access to Career Resources

"When COVID-19 hit, I was eager to offer a job search webinar for Northeastern alumni. I reached out to Noelle after seeing an article she had written. She was great to work with on developing the focus of the webinar and delivered an impactful, engaging and informative program. She packed a lot of information into a one-hour presentation that included vibrant slides. She offered lots of valuable advice and strategies that demonstrated her depth of expertise in career coaching. I liked her directness in speaking to issues such as having a "plan B" and prioritizing financial issues. I was thrilled to have a record number of registrants and attendees for this session. Participant comments included: "It was very useful and informative with lots of practical and on-target job search suggestions to address the current situation. The facilitator was well prepared and clearly an expert in what she presented."
– Michele, Associate Director, Alumni Career Strategy, Northeastern University
Want to see your group smile?
Noelle Gross has become an inspirational career speaker, educating hundreds of job seekers worldwide and sparking a following of empowered enthusiasts to join in her quest for an easier, pain-free job search. Noelle leads her audiences with a dynamic, fast-paced mix of practical, applicable high-value content and "how-to" processes, delivered with a high dose of passion, motivation, humor and love.
Her authenticity, infectious energy and upbeat spirit will thoroughly engage your audience… (No death by powerpoint)! Noelle brings an element of fresh along big picture hiring expertise and perspective to the stage creating relatable connections, simplifying the job search and resulting in truly inspired audiences.
Noelle Gross has dedicated her life to helping job seekers and career development professionals master the job search, career & professional development. Her presence on stage lights up any event and leaves attendees transformed into smarter professionals.
Clients We've Worked With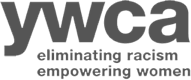 "Noelle led a career workshop for our alumni and we received nothing but positive feedback from every attendee we spoke to!"
– Jessica, Director of Regional Engagement, Fairfield University
Support Your Group Long After the Training is Over with Bulk Memberships & Group Discounts
Give your career-focused group the gift of personalized job search support. The Noelle's Job Search Accelerator Membership offers a comprehensive suite of career management and job search resources that will have your audience singing your praises!
Your audience will receive full access to Noelle's exclusive community and highly sought-after resources including online courses, writing & branding templates, interview scripts, expert guides, and guidance through every step of the job search. Your audience will also enjoy an exclusive lifetime 15% discount on an NG Career Strategy membership once your Corporate Membership ends.
The Job Search Accelerator bulk membership provides best-in-class job search solutions for job seekers at all levels. Groups who benefit from the Accelerator include:
College and MBA students & alumni groups
Industry-specific organizations focused on career development
AmeriCorps members & alumni
Young professional and career-focused communities
Corporations seeking outplacement services
Workforce re-entry programs
Engaging Speaker for Live Events
Book Noelle for your next workshop, webinar or training event. Enjoyed by university students & alumni, fifty-plus job seekers, national service programs and groups interested in kicking their career momentum into high gear!
Noelle's Most Popular Workshops
Repackaging You for a Career Change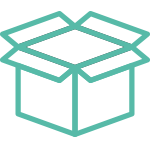 Repackaging Your Brand for a Career Change: The Step-by-Step Process for Changing Careers
Do you feel like you're in the wrong job? Are you looking for the next move but finding the thought of a total career transition overwhelming? Changing careers can be tricky, but not impossible when approached in the right way. The successful career change requires a unique job search strategy and a hefty dose of brand repackaging. In this engaging session, Career Strategy Expert, Noelle Gross will debunk the challenges surrounding career changes. She will also share the tricks of the trade for brand repackaging and making a smooth transition onto a new career path. You'll learn:
How to get past the perceived challenges associated with career changes
A simple approach for mastering any career move
The most important job search activities for career changers (and the activities & attitudes to avoid)
How to repackage unrelated professional experience into an entirely new brand on your resume and LinkedIn profile
How to repackage your elevator pitch in a way that feels authentic and generates interest from the right contacts
How to repackage your networking approach so you're making strategic movement with your current network and generating new high-value contacts who can help you
Resume Writing Master Class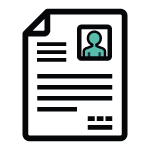 Creating a high-impact resume that captures attention and speaks to your brand in six seconds is critical in today's competitive job market. It's even more critical (and challenging) if you are in the middle of a career change. Resume writing is a skill that must be honed if you are planning to be effective with each career move you make. Join career strategy expert and professional resume writer Noelle Gross as she shares the secrets, tips, tricks and insider insight you'll need to create a high impact resume that shines. You'll learn:
How to write a resume that is ATS-friendly
The importance of keyword optimization and how to achieve this throughout each resume section
The latest trends in resume writing and the outdated practices to avoid
How to create a visually compelling resume that passes the 6-second eyescan including the most important resume parts for visual impact
The hiring manager & recruiting perspective and how to write strategically to become the most attractive candidate for the job
Leveraging LinkedIn for Career Success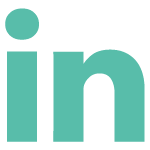 Leveraging LinkedIn for Job Search Success
LinkedIn is the single most powerful career platform and ranks in equal importance to the resume when it comes to your career. It has grown to become the essential digital platform for anyone looking to land a job, network or share industry expertise. Learning how to use and master this platform is a critical strategy for anyone looking to proactively, successfully and effortlessly manage one's career. In this session you will receive an interactive crash course on LinkedIn, complete with the hiring angle, from former Executive Recruiter & LinkedIn Branding Expert, Noelle Gross. This course is jam-packed with everything you ever wanted to know about navigating Linkedin and using it to your advantage within your career. You'll learn:
Advanced search functionality and strategies for finding the right contacts
Why LinkedIn is critical for all professionals at every stage of the career
The essential components needed for an optimized profile
Headhunter hacks – tips, tricks and secrets around key LinkedIn functionality
Invaluable hiring manager insights and perspective around features like endorsements, recommendations and groups.
SEO keyword strategy and everything you need to know about creating an attractive profile that stands out and gets found in a crowd of over 600 Million users.
Recommended for beginners as well as advanced Linkedin users. For optimum learning, having an existing Linkedin profile is recommended, however, all are welcome, even without a profile.
LinkedIn Profile Branding & Writing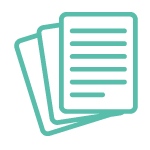 Linkedin Profile Branding & Writing Course
Online branding is an important part of standing out in a crowded marketplace of candidates and LinkedIn is the place you want to be. In this hands-on session you will receive guidance on how to write an effective LinkedIn profile from top to bottom. This course will cover:
The most important profile parts for your brand.
Strategies for writing about your professional brand in a way that is attractive to hiring managers and recruiters.
Keyword exploration and strategy.
LinkedIn profile optimization strategy
Accessing the Hidden Job Market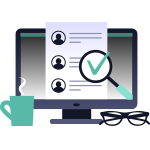 Accessing the Hidden Job Market: How to Leverage Recruiters for Your Career
Did you know that a large portion of jobs are never advertised on job boards? The job you're seeking might be right under your nose but you have to know where and how to find it. Unlock access to the world of hidden jobs and stand out as a competitive candidate. In this informative workshop led by former Retained Executive Recruiter, Noelle Gross, you'll receive insights about how you can leverage recruiters and their networks for your job search and ongoing career management. You'll get the good, the bad, the ugly, and the extremely helpful, 100% honest truth about how to leverage recruiters for your career advantage.
Job Interview Crash Course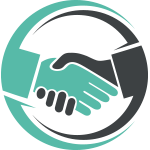 Interview Masterclass: Knock Out the Nerves & Land an Offer
So you've been landing interviews but can't seem to land the job? The job interview requires careful preparation and practice in order to really get it right and this workshop will focus on just that! Join career coach Noelle Gross in this preparation session designed to have you feeling confident and prepared for the big interview. You will learn some of Noelle's expert insights, tips and tricks to acing what might seem like a huge roadblock in your job search/career advancement. You'll learn:
What kinds of questions to expect (including some of the usual suspects that tend to fluster: salary, weaknesses, etc.)
What hiring managers will be looking for and how to prepare the best answers
An approach for preparing including a checklist for you to keep and reuse
How to answer including time for practicing delivery – and receive honest, supportive feedback and suggestions for improvement
What others are saying, what works and what doesn't
How to feel more confident and relaxed when you walk into the interview room
What's really going on in the hiring manager's mind when you are answering questions.
Job Search Jumpstarter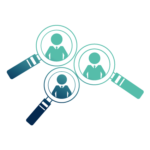 Comprehensive Job Search Course
The average job lasts 18 months so job search mastery is a life skill worth knowing! Without the proper knowledge and strategy, you are likely to encounter a frustrating, confusing and dragged out job search with every move. In this comprehensive training, career strategy expert and former headhunter Noelle Gross will share invaluable hiring insights and a strategic approach to accelerating the job search. This course will cover the entire span of the job search from start to finish. Noelle will stop along the way to illustrate best practices on all of the critical job search pieces including time for attendee interaction, brand crafting, and pitch practice. This course is recommended for groups looking to understand the full landscape of the job search and implement workshop learning along the way.
Contact Noelle to Discuss Your Group Needs Today!
---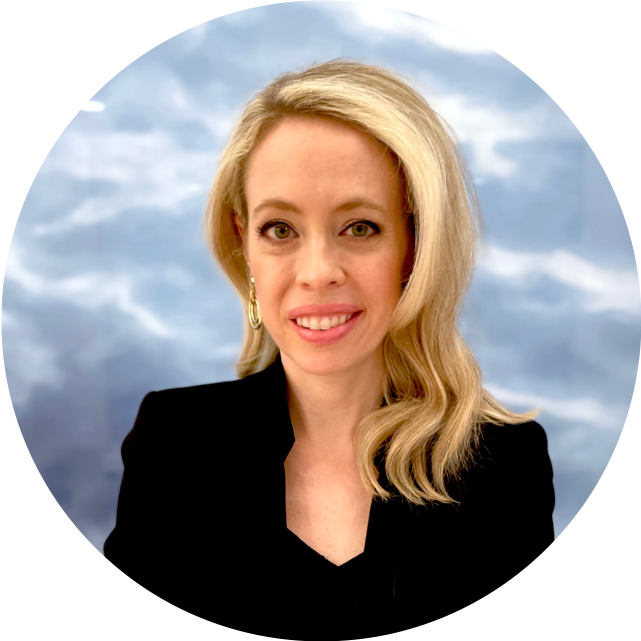 Noelle Gross
Speaker Bio
Noelle Gross is a career strategy expert and founder of www.ngcareerstrategy.com, a one-stop shop for job seekers hoping to navigate a pain-free job search and land a job in less time than the average. She has a background in executive recruiting and her mission is to help people do what they love. Noelle brings a shrewd headhunter prowess, fun-loving practical perspective and element of fresh to the career world.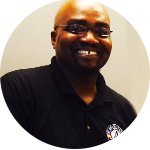 Tony
Program Manager | Hillsborough Education Foundation
"My members were preparing to enter the workforce in various fields but lacked the experience & knowledge to overcome the challenges of landing their first jobs. Through Noelle's training, my members learned how to systematically search for jobs, compose a winning resume, and prepare for interviews. I would HIGHLY recommend Noelle to any organization large or small. Noelle researched our company and tailored her training specifically to meet our needs. That type of professionalism and dedication are rare and clearly shows her passion for perfecting her craft."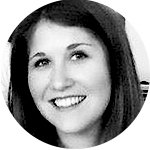 Chelsea
AmeriCorps Program Director | The Arc Jacksonville
"Noelle is a wonderful resource for my program! She not only provided an engaging presentation, which shed light on the job search process, but continues to be a resource that my Members can look to as they enter the workforce. I look forward to working with Noelle next year with my new group!"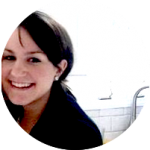 Becky
Alumni Attendee | LIM College | NYC
"Noelle's presentation was fantastic and engaging- which is saying a lot after I spent a long day at work! I loved all of the information from the Linkedin workshop and would have never figured all of this out on my own. My prior LinkedIn knowledge came from my sophomore year of college 4 years ago. Technology has changed a lot since then and it was good to get information on that as well! I feel confident that I will get noticed on LinkedIn by implementing her strategies!"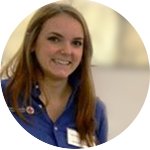 Lauren
Program Manager | Red Cross | Albany, NY
"I received a lot of positive feedback after Noelle's training! My members walked away with tips and ideas they could immediately implement into their job search. Noelle was great at engaging my group and provided a lot of information that is going to benefit my members as they move forward in their careers…"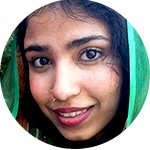 Rabia
Academic Advisor | Jacksonville, FL
"Before Noelle's training I had trouble with determining how to interview and make my resume standout. By attending her training, I learned so much about the interview process and career tips such as having a LinkedIn profile and resume formatting. Her training definitely helped me understand how to answer difficult questions during an interview and how to make myself look good. Noelle was amazing at presenting. She is capable, articulate, and a wonderful help to others. Noelle is awesome!"
Kaitlyn
AmeriCorps, Jacksonville
I would totally recommend this training to anyone. It is very informative and Noelle is very well educated on all of the material.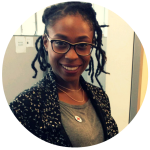 Michelle
Consulting Analyst | New York
Noelle really helped me with my interviewing skills. After my completing her interview course, I felt very confident and ready to tackle my phone and in-person interviews. Before working with Noelle I had no hope, lacked confidence and had low morale. I had an instant morale boost after hearing her advice, I was able to prepare and conquer my interviews thereafter. She also walked me through each step of the hiring process. The 3 Most significant improvements: Confidence, elevator pitch, and just general improvement on selling myself. I love how involved she was with my interviewing process. She wanted me to keep her updated each step of the way and I really appreciated that!
Case Study

Reaching a Virtual Audience with a Customized Career Program
Learn how the American Red Cross provides career training and personalized support to a geographically widespread member audience using Noelle's customized career training programs.
Read More
How the American Red Cross Did It
The American Red Cross, partners with AmeriCorps to run a national program whereby individuals enroll for a 1-year term of service with the American Red Cross and provide disaster relief and community education in exchange for college debt forgiveness from the federal government. The AmeriCorps members work the equivalent of a full-time job with the hopes that their year of service will help them land a job at the end of the program. The American Red Cross provides career development for their AmeriCorps members to help them achieve this goal by program end. Before NG Career Strategy virtual programs, the American Red Cross faced several challenges around job search training, which stemmed from their 130 members being in 50 different locations nationwide and requiring each individual American Red Cross location the extra burden of identifying trainers from year to year. Without a centralized approach to member career development, already-busy program managers were required to find local career trainers, figure out the right program, manage a tight budget and organize event logistics. Looking for a cost-effective, convenient, virtual solution, the American Red Cross's National Services Programs Manager discovered Noelle's Virtual Training Program, recognizing that it could help members receive the expert support they needed and provide program consistency across many locations throughout the program year. This solution also lifted the training and support burden from every Program Manager's already busy workload. Since joining Noelle's Virtual Training Program, the American Red Cross AmeriCorps Programs have expanded their training to the repeat member audience.
50
locations
130
Members
6
Months of Training
11
Webinars
18
e-coaching sessions per member