Try These Expert Tips and Produce More Job Search Results
If you're reading this, you're probably in the middle of your job search. You may have just started your search. You may be deep in the job search and desperately scrambling to find more jobs. Regardless of the length of time you've been in your job search, one thing holds true: you are hoping to land a new job asap. Well you've come to the right place! 
I've been in your shoes and know what it's like to be in a really tough job search. You can learn more about my story here. It's emotionally draining, stressful and can become really discouraging. I get it, and so I want to help you construct your job search in a truly holistic way that puts your first and leverages a variety of HIGHLY EFFECTIVE approaches you probably haven't considered! 

A Job Search Approach that Actually Works
Rewind to my job search days… In business school I was ready to tackle the world – only to find myself unemployed upon graduation. Then, after months of searching (and failing) I found myself in an executive recruiting role. This was a whole new education – one that you don't necessarily get from business school. You might say I earned a 3rd degree in hiring! It was recruiting that taught me how to connect, how to set strategic targets and how to create plans for reaching them. It was also recruiting that opened my eyes to branding and how something as simple as a positioning tweak to a resume could make me perceive a candidate in an entirely new way. Not to mention recruiting totally changed my outlook on the value of Linkedin for long-term career management. When I left recruiting, I landed my next job in no time at all – simply by using a new "executive recruiting approach" to the job search. 
Are You in Control of Your Job Search or is it in Control of You?
Before you spend endless hours scrolling job boards and losing steam, take a step back. Ask yourself: "Am I in control of my job search or is my job search in control of me?" If you are feeling more reactive than proactive in your job search, you'll want to keep reading on. I don't want you to waste any more time on the wrong job search activities. There are certain job search strategies you want to follow and others you want to avoid. So here is my best advice. 
The First Thing I'd Recommend for Generating Job Search Results…
To increase the chances of landing a job quick, you'll want to focus on getting your professional brand right. Who are you? What do you bring to the table for an employer? And more importantly – what makes you THE BEST candidate for the job compared to the 200+ candidates with whom you'll be competing?
Branding if done correctly, helps to achieve fit in the employers' eyes. If they see you as a fit, you'll be getting a call back. Spend some time preparing your resume, cover letter, and Linkedin profile. Don't spend all your time on these items. Just spend enough time to create a robust brand. Branding does take time and you DO want to be ready to apply once your dream job hits your inbox. Therefore I recommend setting aside some time this week to get your documents in order. You might also want to check out the NG Career Strategy Start Here page. The Start Here page has everything you need to plan your job search from start to finish!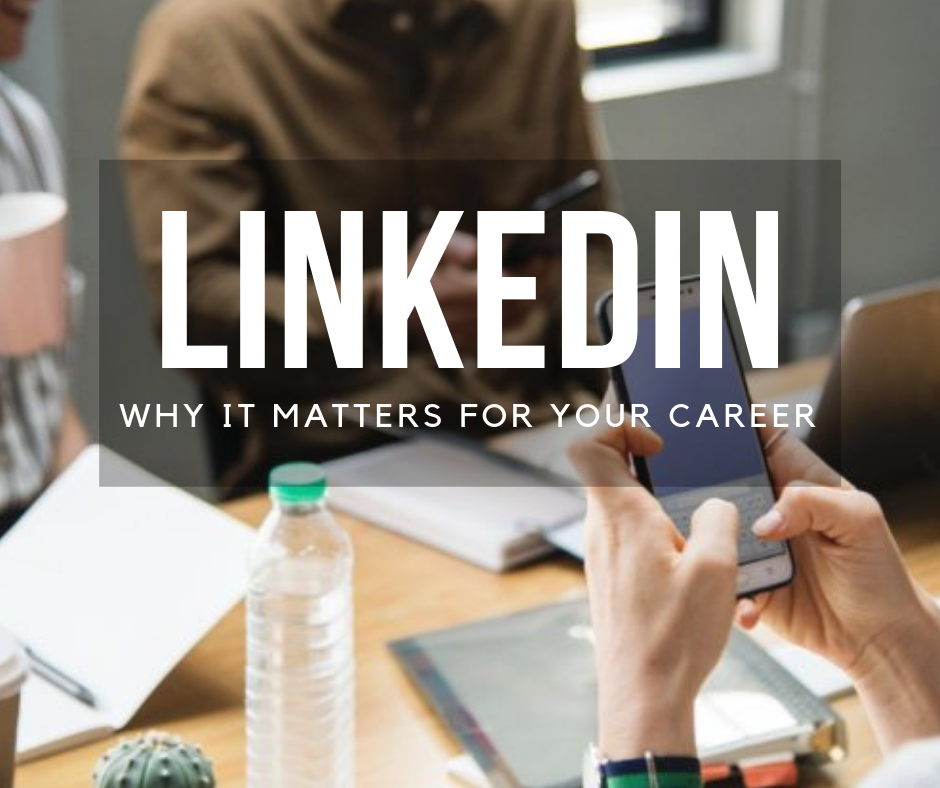 My Number One Piece of Advice for Landing a New Job Quick
Don't overlook LinkedIn. LinkedIn is one of the most powerful job search tools available especially since recruiters/hiring managers exclusively search on this platform. It's also the quickest way to be found if you are using it correctly and have optimized professional branding.
If you are not on LinkedIn you're risking not being found for your dream job. If you are on LinkedIn but not keyword optimized, you are also missing out on valuable opportunities to be picked up in searches. I meet so many executives who are skeptical of any form of social media including LinkedIn. I also meet new college graduates who think LinkedIn is a social media platform for their parents. Both views of LinkedIn for someone hoping to build a career, are incorrect. I encourage executives and entry level folks alike to think of LinkedIn as a massive directory for hiring managers and one they can't afford to avoid. Think about it. Being found for a job online, is WAY EASIER than spending hours searching and waiting for bites. 
Thinking of Changing Careers? Here's Your Strategy
The career changer's job search can be intimidating, especially especially since you may not have the most relevant industry or work experience. However, there are 10 steps you can follow to up your game and reach your goals around career transition (and they're not the least bit painful). As a career changer you will also want to use a unique Linkedin strategy. Finally, you will want to really spend some time working on adjusting your mindset. The career changer's job search can be discouraging but not if you are in control of your mindset. If you're feeling susceptible to career changer fatigue, spend some time getting in the right frame of mind. Networking can be an incredibly valuable exercise to help build your confidence in a field where you're lacking experience. Networking is also valuable in allowing you to bypass resume applicant tracking systems (ATS's) and  get a foot in the door especially when your resume may not illustrate the best fit for the job. Career changers must also have a unique resume strategy. I do not recommend using the same resume you've always used. Your regular resume won't work since your experience will likely not be a fit. Hiring managers are looking for you to have done as close to their job as possible in your most recent experience.

Not Sure How to Make a Career Change? Considering Multiple Different Career Paths?
If you're not sure how to make the change OR if you're considering multiple different paths, it's worth your time to meet with a Career Clarity Coaching expert. You can schedule a FREE 20-minute session with a Career Clarity expert here. It's a lot to think about and think through. I've seen career changers antagonize for way too long and still end up in the same place they started. This can waste a lot of time and positive energy! When I work with a job seeker and this is our starting point, the absolute first thing we do is work through the decision-making process. There is power and clarity in bouncing your questions/concerns off an expert. I see it all the time! My recommendation is to organize your path options and tackle each one separately. If you need help with this – I can show you how! Sign up to talk with a Clarity expert ASAP!
Is Age Discrimination Affecting Your Search? What to Do About it
If you are in the 50+ age group, you may be feeling discouraged by all the talk of ageism in the workplace. Age discrimination is a very real thing these days. So what can you do about it? My advice is first and foremost: find opportunities, companies and company cultures that embrace age. It may sound simplistic, but the truth is, you can't do much about others' poor hiring practices. So why fight it?
All too often my more senior clients will use ageism as a crutch in the job search. I don't allow them to do this because it creates a major mental roadblock. This roadblock will sabotage your entire search if you let it! Instead, I recommend moving on.  Quite honestly, you probably don't want to be hired by an employer who is going to discriminate based on age, right?
Plenty of great employers exist who would love a more experienced candidate like you. Those are the employers you want to focus on finding. Once you can remove this mental roadblock, you'll be amazed at the progress you will make. Being optimized on LinkedIn is also a key strategy for someone in the 50+ age group. This will help you to appear is being up with the times and in the know of the latest career trends. One of the great benefits of having a well-branded LinkedIn profile is that it helps boost confidence. If you can see it, you can believe it! So don't delay on giving yourself a brand makeover on LinkedIn. This is a great starting point for your job search! The resume will also be a SUPER important branding tool for combatting ageism. Be sure to brand your resume correctly.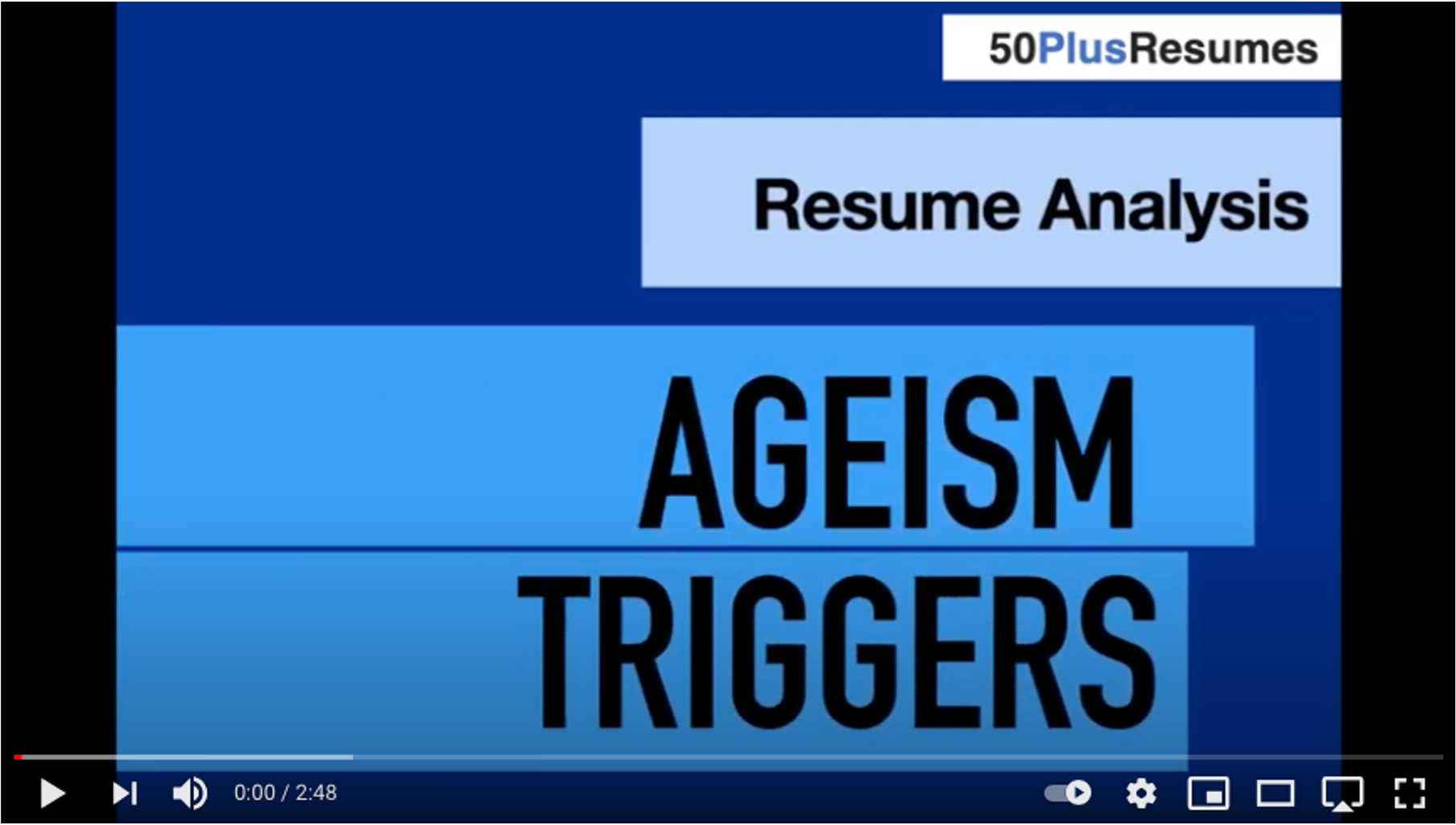 The top tools I recommend for job seekers
LinkedIn is by far the best tool for job seekers. There is so much functionality beyond just being searchable. This is my go-to for company research, networking, and finding all the strategic pieces that go into creating my client strategy roadmap. If you're not spending at least several hours a week on LinkedIn strategy, you're missing out big time!
The SECOND best tool I would recommend for experiencing quick job search results is my Job Search Accelerator. (Yes, I'm a little biased). I created the Job Search Accelerator community to fill a MAJOR gap in the job search market. Job searchers need to learn how to search. They need tools, templates, quick advice, best practices, and more. Instead of scouring the internet for these things, I've brought them all together just for YOU! So take advantage of the benefits of the Job Search Accelerator and you'll start to experience some serious progress almost immediately! You can sign up for a free trial to experience the results first-hand!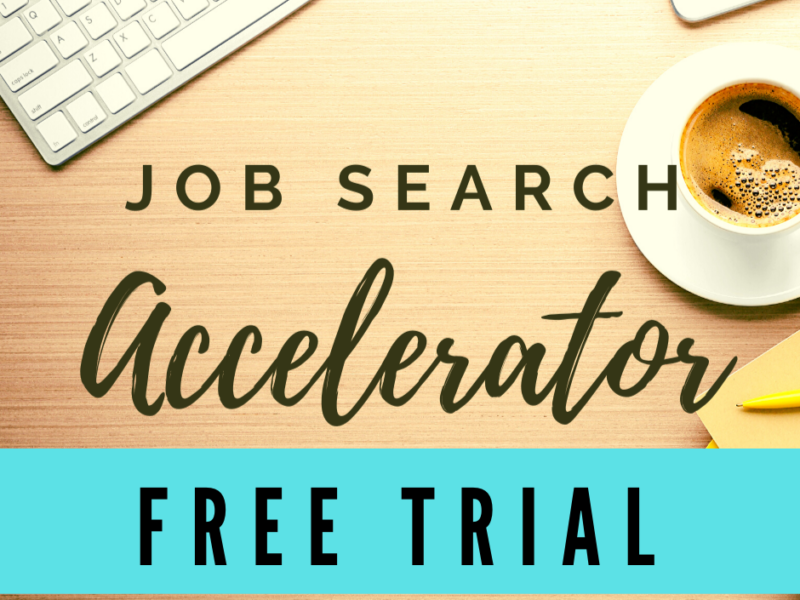 How Technology has Changed the Job Search 
Technology has certainly advanced since I started recruiting – both on the recruiting and job searcher sides. Recruiters can gather information on candidates much quicker and with much more proximity while job seekers can access endless online resources – from more job boards to smartphone apps to online resume builders.
How Much Technology Should You Use to Land a Job?
Even though there have been great advances in hiring and application technology there are two things that haven't changed: the personal connection AND strategic branding. I recommend using technology to aid the search but never becoming fully reliant on it to communicate your brand to key contacts when a personal connection can be much more effective. Also I've seen many job seekers get distracted by too much technology – so it's good to strike a balance and treat your job search in a holistic way implementing a variety of online and offline tools to reach the end goal.
The most commonly asked question by job seekers and my approach to solving this problem
There are so many resume writing services out there and our resume services are priced much higher than the average resume site – so I'm often asked what makes my service uniquely better than the other sites out there.
In the world of resume writing services, you get what you pay for. What you get from our writing services is a human being with hiring experience, that is invested in seeing you succeed and a level of service that is much more engaged and high touch than the standard quick turnaround resume service. We offer a strategy call so that you are actually talking to a human – and not just any human – one with a background in hiring/HR/recruiting. Most other services do limit the collaboration process to email only (so it's important to read the fine print before signing on).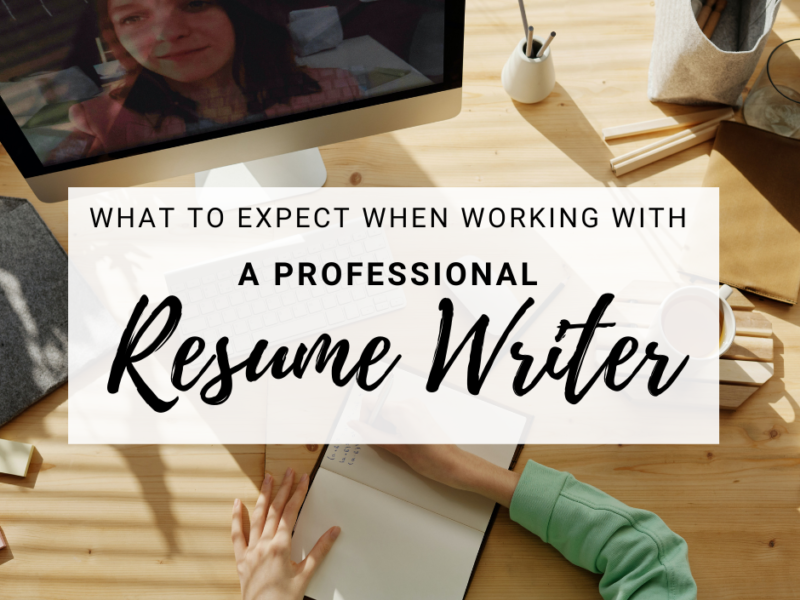 You're One of a Kind. So is Your Job Search Strategy!
We take a much more personal interest in our clients including spending time on the phone to make sure we understand our clients and their goals during the process. Some clients take more hand holding than others and that's okay by us! So you are paying for a much more collaborative and high-end service with a team handling your case (I personally review every client intake form and collaborate with my writers). At the end of the day, my name is on the business so I make sure my clients are happy! With some of the cheaper services you also don't know who is actually doing the writing. I've noticed on many sites they use stock photos for their testimonial pictures which is a red flag. At the end of the day there is no substitute for a guarantee of a certified writer with hiring experience, reading and writing every word. Keep in mind – the cheaper resume services are paying the writer a cut of the price of your resume. Think about it – if the writer isn't being well compensated, what is their incentive to personally invest in the client?   
How We Ensure Our Clients' Successes
We give tirelessly to our clients. We don't cut a client off short just because time is up. It's really important to us that our clients understand what's going on every step of the way so they can replicate my process and approach when they are on their own. We also offer to rework a resume that may not be working. Other services also typically limit their guarantee to one rework if their resume does not perform. This translates to "we'll rewrite it once and that's it." At NG Career Strategy, we are invested in seeing you succeed so we offer a 30-day guarantee. We also review the job descriptions for which our clients have applied, so we can analyze where we were off or where the client might be off in selecting the best fit for their experience. 
The Bottom Line in Your Job Search
As you continue on in your search, I want to offer a word of hope & encouragement. I know the job search totally stinks. I know you might be feeling really discouraged, frustrated or confused by the whole process. You might even be thinking that you are defined by your inability to land the jobs you pursue. I want you to know that the situation you are in is temporary and it does not define you because you are so special and unique. There's no one quite like you and that perfect career fit DOES exist. Enjoy each and every day even if it is spent in the job search – you'll never get another one!
If You're Still Feeling Overwhelmed…
If you're feeling overwhelmed after reading this – don't be! The job search is a process and you just need to tackle things one by one. If you feel that you need some guidance through things like a resume, Linkedin, networking – even if your needs seem super basic, I'm here to help! In addition to offering expert guidance and strategy, we are here to offer the support and encouragement needed to get you through your search. Let's partner up and land you a job! Contact us today.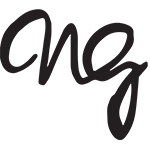 The Job Search |
from the blog
Not Ready to Apply Yet?
Access the support you need to get application ready today!