Resume keyword strategy is important for getting past Applicant Tracking Systems (ATS) and capturing hiring manager attention in the 6-second scan. However it is one of the most challenging parts of resume writing for the average applicant. In this post, we'll provide a list of our favorite resume keywords, how they are perceived by hiring managers, and our recommendations for how to use them. 
The Right Keywords Can Make Your Resume Stand Out From Hundreds of Resumes
One of my favorite parts of working with clients on their resumes is seeing the before and after versions. Here's an example of a client's before and after resumes. A newly revamped resume with strategic branding tweaks can do wonders for an ineffective resume. A strategically branded resume can make your resume stand out amongst a pile of job applications. Strategic keywords have the power to capture the hiring manager's attention. This ability to stand out, makes a huge impact on whether or not you'll be selected for the interview. Furthermore, strategic keywords will work in your favor during the 6-second resume scan.  So it's important to be deliberate in selecting the right keywords to describe your experience.
How to Know if Your Resume Keywords Aren't Attracting Hiring Manager Interest
Resume keyword optimization is a challenge for nearly every resume we review. It might surprise you to learn that even HR and Writing professionals struggle with keyword strategy. If you're not in the recruiting industry, it's likely that you are facing keyword optimization challenges as well. Here's why: Most people aren't wordsmiths and therefore, don't see the forest for the trees when looking at a resume. This is especially true when someone is looking at one's own resume. Furthermore, most people struggle to get inside the hiring manager's head. In my years of job search coaching and executive recruiting experience, I also have observed that most people do not spend enough time analyzing job descriptions. This is critical for identifying fit, industry keywords, and skills-based keywords. If any of the above resonates with you, the bad news is, your keywords are likely quite weak. Therefore, you are not keyword optimized.
How Using the Right Keywords Can Significantly Decrease the Amount of Time Spent Job Searching
One of the biggest benefits of using strong resume keywords, is that you can greatly decrease the amount of time spent in the job search. If you aren't using the right keywords you may not be making it past ATS's. This means that your resume isn't even reaching a human! An auto-rejection email would be one indicator of this. Alternatively, if you are reaching a human, but that human can't see your immediate fit, you won't land interviews. We have experienced the drastic difference strong keywords can make with our clients' resumes.  One of our clients had been in the job search for 9 months before he decided to have his resume revamped. After he submitted his new resume to a job posting, he landed a callback within 5 days of applying. Another client received a response to his new resume within 4-minutes of applying!
How to Optimize Your Resume Keywords so You Appear to be the Right Fit
Being unable to identify weak words or the most optimal-keywords is normal. The quickest way to identify opportunities for improving your resume is by recruiting the help of a job search buddy. In the case of keywords, it's that second set of eyes that will be so critical. A second set of eyes will be able to identify the weak words and beefing up the strong. Our Resume Makeover clients are always amazed when we present them with their resume first drafts because it's usually the first time they've ever seen their career profiles as a true fit against the nuanced hiring language of job descriptions. A simple resume overhaul can make you appear to be a totally different type of professional. More importantly it can position you as the RIGHT kind of professional in the eyes of the hiring manager.
Try These Resume Keywords and Your Resume Will Improve Significantly
While working with a professional resume writer is by far the easiest way to ensure your resume is job-application-ready and fully optimized, we also believe that keyword knowledge is power. Empowering job searchers is what we love best! Here are some of our favorite resume keywords, explanations of what they communicate to hiring managers, and our recommendations for when to use them.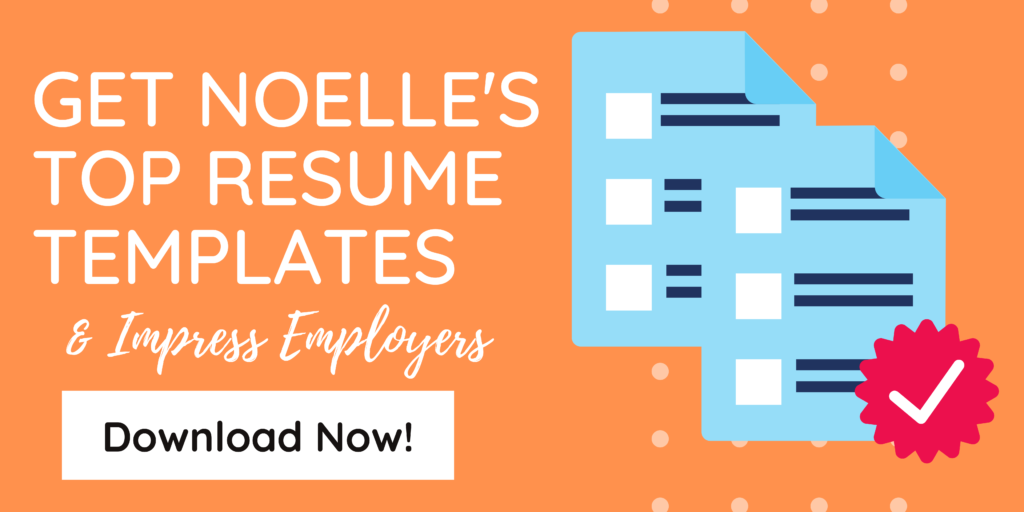 1.  Use Resume Keywords that Communicate WHO you "Worked With" 
"Worked with…" might seem like an obvious choice for bullet opener – because after all, that's what you did. However, it tells me nothing about the degree to which you worked or how you contributed. A hiring manager or recruiter will need more information than the obvious fact that you "worked." Therefore you'll need to focus on communicating the level of your contribution. Replace "worked with" with a combination of these words instead:
Collaborated with: indicates you're a team player
Lead a team: indicates you have leadership capabilities and were a big influencer in producing results. Always take the opportunity to use this keyword if you truly have lead a project vs being a project participant
Supported: demonstrates your killer admin skills
Guided: shows leadership potential
Trained: shows leadership potential
Tutored: shows leadership potential
Taught: shows leadership potential
Delegated: shows leadership or potential
"I used my new resume to apply for the staff accountant job that I had mentioned to you, this week. They called me in for the interview the day after they received my resume!" – Luey, Resume Makeover Client, Washington
2.  Use Resume Keywords that Illustrate HOW you work
Communicating how you work is just as important as communicating the level at which you have worked. Think "visual" and how you can paint the most relevant specific picture of exactly what you did in your work. Some strong verbs to paint this picture include:
Assessed
Announced
Budgeted
Balanced 
Designed
Demonstrated
Detected
Financed
Forecasted
Implemented
Formulated
Investigated
Initiated
Influenced
Innovated
Maintained
Operated
Promoted
Presented
Programmed
Troubleshot
Updated
Unified
Uncovered
Translated
Segmented
Scheduled
Sustained
3.  Use Resume Keywords that Indicate the Results You've Produced
No bullet is complete without a result or accomplishment because it's not enough to just tell the reader what you did. You must demonstrate that what you did was effective in contributing to the organization as a whole, with regards to things like budgets, revenue, efficiency, conversion rates, ROI, etc. Therefore, you must add results and result-oriented language using some of these result-oriented keywords. As a result, you will also be communicating your mastery of various key skills! Hiring managers find this absolutely irresistible! While this is important at all career levels, it's particularly important for executives to be able to illustrate accomplishments.
Streamlined
Simplified
Recovered
Retained
Obtained
Multiplied
Justified
Advanced
Accelerated
Produced
Reduced
Increased
Balanced
Closed
Boosted
Bargained
Negotiated
Developed
Generated
Reinstated
Secured
Take the Time to Find the Best Keywords for Your Resume and You'll Always Stand Out Against the Competition
There are many more keywords and countless lists that exist for your exploration but I hope our list gives you the boost you need to find the words that best describe you. Words are powerful in helping to differentiate your professional branding from that of the hundreds of candidates against whom you will be competing for the job. Take the time to find the best keywords to describe exactly what you have done, how you did it and the end results. Taking the time to get your branding right, will pay off big in your job search. It may even be the reason you land your next big interview!