The pandemic has created a new home-based workforce in which professionals now have more time to contemplate their career goals and aspirations. For many professionals, this contemplation will result in the decision to make a career change. However talk of recession has many career changers feeling stuck. In this blog post we will share the 3 best steps for career change planning in times of a down economy, timelines needed for making the change, and strategies for getting unstuck and moving forward towards a new profession.
How the pandemic is influencing the workforce and individual career planning for career changers
Most of us are spending more time at home than ever before with no real certainty of when it will end. Some clients I'm interacting with have experienced a newfound connection to their work. They have been asked to think about solving problems to new challenges which has brought energy and enjoyment to their day. Also, with no commute, many are feeling less resentful of their jobs now that they have more time to spend with their families. Other clients have experienced a shift in career interests as a result of the new career normal. Many professionals are starting to think about career change as a way to experience more meaningful work and professional fulfillment. And then there are other professionals who were in the midst of a career transition, but now feel stuck. With conversations around a recession, these clients are just grateful to have a job. These clients are wondering if perhaps now is not such a great time to think about career change. Maybe they should just be grateful for a job and stay put?
Is career change possible in a down economy or recession?
The short answer is: Yes! Career change can happen at any time. Anything is possible. However, career changes typically take time. This might not be what you want to hear right now, but it is the reality. Fortunately, time is something you have in excess, during times of pandemic. 
How long does it take to make a career change in times like these? What can you expect?
Regardless of how long our self-quarantine goes on, or if a recession is an outcome of the pandemic, we know things will turn around. What does that mean for you? Eventually, within the next year or two, the market will be back to what it once was. There may even be new opportunities in industries that have thrived or brought innovations to the world as a result of the pandemic. With this in mind, and because the career change process takes time, you want to use your newfound time to take action now! Career change won't happen overnight and there are many pieces you will want to prepare to make the change more effectively. 
1. The first step in making a career change: career exploration
The first part of making any career change is identifying your target. What will you do next (title) and with whom will you be employed? Wherever you are in the career change process, it will take time to figure out what that next move will be. Use this time to get a head start in your reflection process, so you can make that move with confidence. Use these reflection questions as a starting point:
What's motivating your career change?

If there is more than 1 motivator, list them in rank order with the most important at the top. Use this list as a guide point to help you stay focused on what needs to change, it can also be used as a reference point to help you clearly articulate to recruiters and networks why you're seeking a change. Most importantly, this list will keep you energized along the way!
What are the top 3 things you enjoy and dislike about your current position?

What are the top 3 things you enjoy and dislike about your industry and company?

What task (s) are missing in your current role that you want to see more of in your next job? 

What is the most important thing you need out of your next job?

Are you interested in going back to school to receive training?

What does success look like in the next 6 months?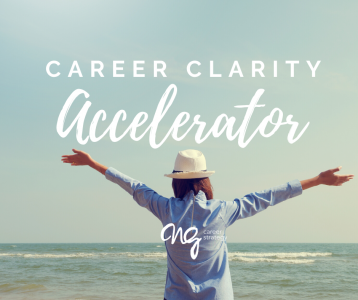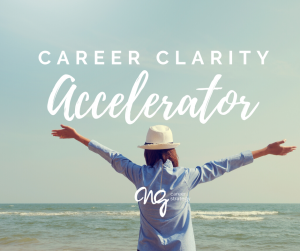 How much time should you spend in career exploration and planning?
It's easy enough to go for a new job that pays more money or has a cooler job title. However if those were not the top motivators on your list, then you will need to take the time to figure out what you want before starting a full-on job search.
If you take the time to go through this important first step of career exploration, your job search process will be focused and intentional. You will have a stronger and more focused brand. This in turn will produce more job interviews. It will further produce stronger interview outcomes and hiring manager interest! 
What if you get stuck in the career exploration process?
For some professionals, career exploration will be enough to help you move to actionable next steps. However if you find yourself stuck at this step, you will want to seek support from a career coach. There are a few reasons a career coach can be beneficial on your career change journey. Sometimes when my clients have been stuck in a career rut or in a certain career for a long period of time, they can't see the forest for the trees. They need help from another person to get unstuck. Furthermore, due to job search insecurities, "stuck" job searchers can have a limited view of their full potential and all the possibilities that lie ahead. A career coach is trained to pull you outside of yourself and help you see the path ahead much more clearly. If you do decide to work with a career coach, this process can take a few months of processing assessment results and career research to feel confident about where you want to go next. For some individuals it can take up to 6 months. 
2. Align to your next career move!
After you've taken the time to reflect on your answers to the exploration questions, it's time to align yourself to the new target. This will look different for every person. What this looks like for you, depends on how dramatic of a change you're deciding to make. If you're doing a complete career change you will likely have some skills gaps to fill. This can range from a simple certification, to an entire degree. Based on how you answered the reflective questions above, you know how deep you're willing to go to connect to this new career area. 
The first step in aligning to your new target: a skills assessment
A good next step will be to gain a deeper understanding of what skills you have that align with this new career area. You will also want to gain a deeper understanding of what skills are missing. For example, if you're a mid-career professional trying to switch from an Accounting Manager to a Digital Media Specialist position, you will likely see:
Skills Match: 
Work in cross-functional teams.

Analyze information and provide insights to improve the process/project/outcomes.

Connect/Communicate with external stakeholders.
Skills Gaps:
Technical skills: HTML, CSS, JavaScript, SEO, SEM.

Following KPI's to match a company's brand.

Supporting and optimizing a marketing campaign.
A few strategic options for filling in your skills gaps
After you've analyzed your skill gaps, you will need to take action to fill those gaps. Based on the severity of the gaps, you can choose a few next steps. You can either make a deeper commitment and pursue a relevant degree – allowing you to gain experience, connections and even an internship in this new space. Or you can take a less bold next step that may include taking online courses to gain technical skills. We don't recommend taking the deep dive into a specific degree program unless you have seen this listed as a "must have" requirement on the majority of job descriptions you're targeting. 
One of the best ways to top up your skills is by gaining relevant work experience in your target space. This will allow you to add new skills keywords to your resume, cover letter, and LinkedIn profile. Ask your network about ways to attain relevant side gigs or freelance work in order to gain the right experience. Even volunteering can be a great way to gain new skills. 
Not ready to make such a huge career move or skills top-up right now?
If you don't want to commit to a major change, there are other ways to lay the foundation for a future change. You may decide that you're not willing to make such a big move right now, but you are willing to switch industries. Therefore, you may choose to stay in Accounting, but you may do that work in a marketing agency or at a company that has a large internal marketing/agency team. By keeping your same role and pivoting into a new industry, you are taking a step in the right career direction. Sometimes these moves end up being a huge opportunity in making big career changes in the future. 
Should you get an MBA to make the career change more feasible?
If you are ready for a big change and thinking an advanced degree may be the answer, take some time to make sure a new degree will indeed produce your desired job results. Before you commit to pursuing an MBA, for example, you want to make sure it is a "must" in order to make the change. This is a huge investment and you may not want to pursue unless absolutely required for your new target role. You want to focus on obtaining a degree that will be a standard requirement – and therefore give you an edge on the competition when applying for jobs. While an MBA may sound nice, know that it will require finances, time away from the workforce, and/or a huge time commitment away from family/life-balance. So you want to be extra sure there is career value (ie job possibilities that will require it) before making the investment.
How much time should you spend in the career alignment process?
Whichever choice you make, it will take time! Plan for 1 month or more for this step. If you're only making an industry shift, it would still benefit you to fill any gaps. An easy way to do this is by focusing your efforts within your network. Learn industry trends and join professional associations to boost your competitiveness.
3. Reinvent yourself by changing your resume and LinkedIn story
After you've put in the time and work for making a career change, it's time to tell a new story that matches your career transition! It's not enough to simply list a bunch of certifications and projects, you need to create a completely new professional brand that aligns with your new path. You want to plan for at least 2 weeks to tackle all of your branding. 
Quick tips for reinventing your resume
A targeted headline at the top of the resume that talks to the roles and industries you're targeting tells a clear story to the reader. This will help make clear connections between your background and the job opening. 
A summary of achievements at the top of your resume is a great way to showcase transferable skills stories and connect to your next career move. This is where you want to take your skill matches from step 2 and highlight them right at the top in a professional summary. You will also highlight your new skills in the skills section just below your summary.
Another great career changer keyword opportunity is in  your education and training section. In this section be sure and highlight any new and relevant professional development. For example, if you attended a training on JavaScript through General Assembly, then add it. Be sure to also list the year of completion to show how recent it was. 
Next, you will want to look at your current position and see if there are ways to break your role down into sub-categories that showcase relevant transferable skills. In keeping with the example above, as an Accountant, you may be able to break your resume into two parts, Project Management and Client Relations and then Accounting and Finance Management. If you create sub-titles within your job and write bullets to each area instead of under just the one bucket of "Accountant", it then tells a story more relevant to your next career move, in this case marketing. An important part of creating desirable resume experience, is using your bullets to communicate career accomplishments. This is especially useful for career changers hoping to demonstrate transferable skills.
Adapting your LinkedIn profile for a career change
There are a ton of ways you can adapt your LinkedIn profile for a career change. And in fact, LinkedIn is more important than your resume when it comes to making a career change. The most important thing to remember is that you want to write your profile to where you are headed – not where you are. Take advantage of all of the keyword and SEO opportunities by using strategic target industry lingo in your headline, and about sections. You can also join groups relevant to your industry area, follow influencers from your new space, and connect to people in your target new space. If your supervisor does not know you're seeking new opportunities, be careful about updating your headline. You should also edit your settings to not notify your network of the changes you're making to your profile. This will be particularly helpful once you start adding all your new skills and professional associations to your profile.
The bottom line on changing careers
If you're looking to make a career change that is intentional and targeted, then you will want to start your reflection and exploration process now. Career change takes time. If you start now, you'll be much further along once the market improves.
If you need help making a career change, schedule your complimentary 20-minute Clarity Consultation with a Career Change Coach today!