Start Your Job Search Fresh in the New Year!
JANUARY 9 - MARCH 10, 2023
Are you ready to trade in your year-end job search frustration for some tried and true job-landing strategies?
Solid job search strategies produce results (interviews, leads, valuable networking contacts, and job offers). Repeating the same old ineffective actions we've always used, does not.
And then there's the whole mindset thing... Can you really feel confident as a professional or job candidate when you're not producing results? The rejection emails certainly don't help!
You can only job search alone for so long before the self-esteem, positivity, and energy start to drop...
Don't continue on this path any longer. It's time to overhaul your strategy and receive uplifting, expert guidance... Once you shift your approach, and have the right team on board, you'll experience a job search like never before:
Say goodbye to employer rejection emails...
Say goodbye to reactive, aimless job board scrolling...
Say goodbye to low confidence and feelings of professional inadequacy...
New Year New Career Accelerator Bootcamp is about finally having the insights, strategy, and expert support to be in control of your job search; and having all the answers to the questions holding you back… to reboot your job search and know exactly what to do, when, and how!
"Before joining your Bootcamp, I struggled with certain aspects of my job search and was getting frustrated and needed a fresh start. I really didn't know what to expect from this program, but it was way better than I ever expected. The lessons learned around branding, LinkedIn, networking, and resume critique have really made a huge difference in resolving my concerns and giving me a new direction and allowing me to refocus on my job search. The combination of the Accelerator membership, boot camp format, weekly topics, live weekly coaching, group dynamics, and unlimited email support from you have proven to be invaluable. Thanks for everything! "
- Dave, IT Professional and 2022 Bootcamp Attendee
Fix Your Job Search & Experience Big Results
Make this the New Year where you overcome all of your biggest job search obstacles once and for all!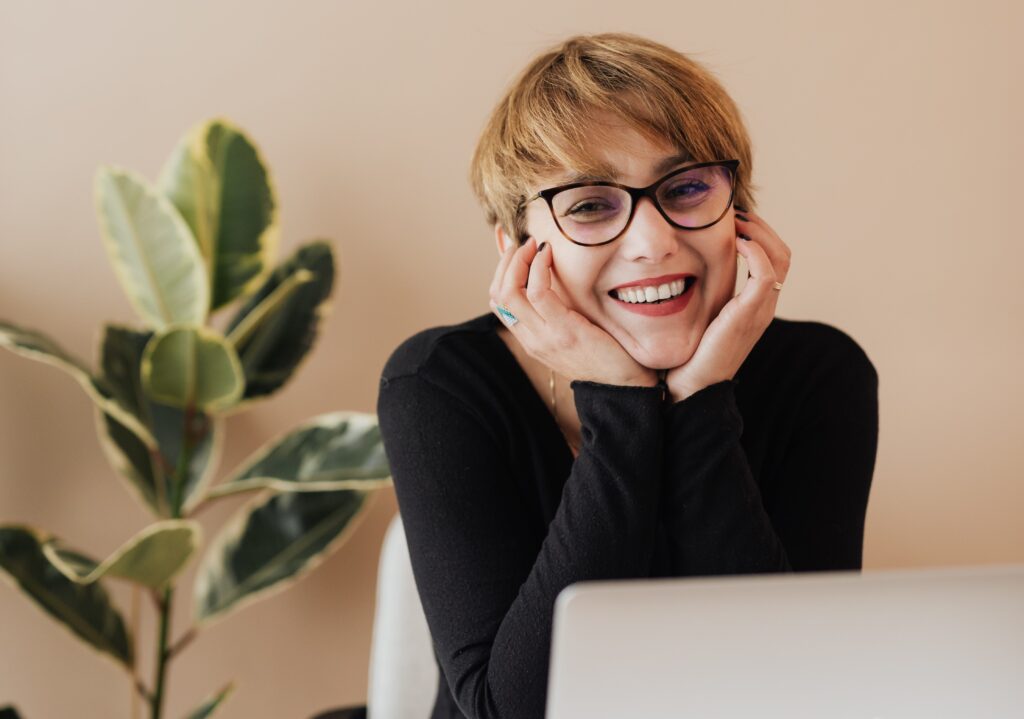 Regain your confidence & boost your job search self esteem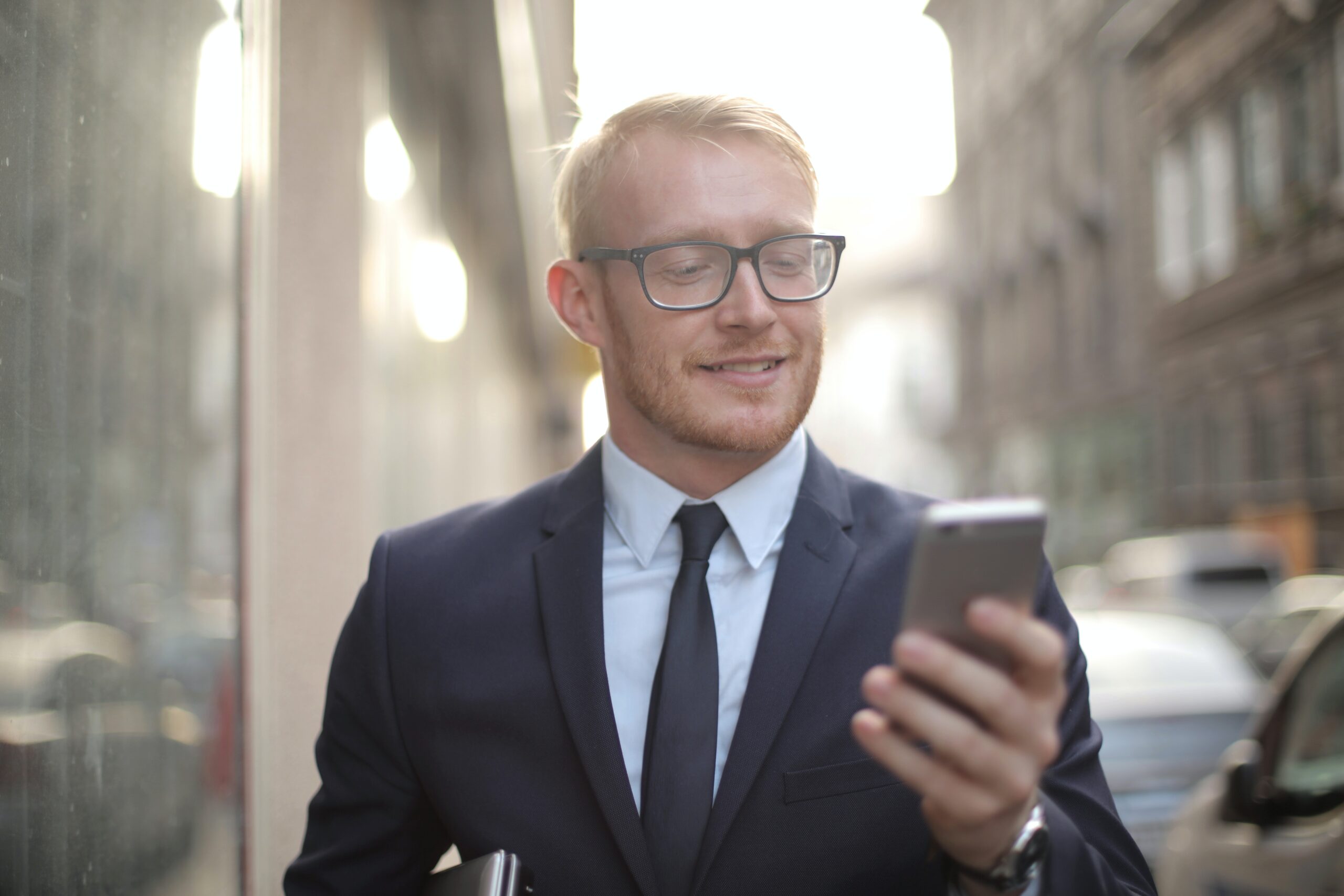 Feel like you're in control of your job search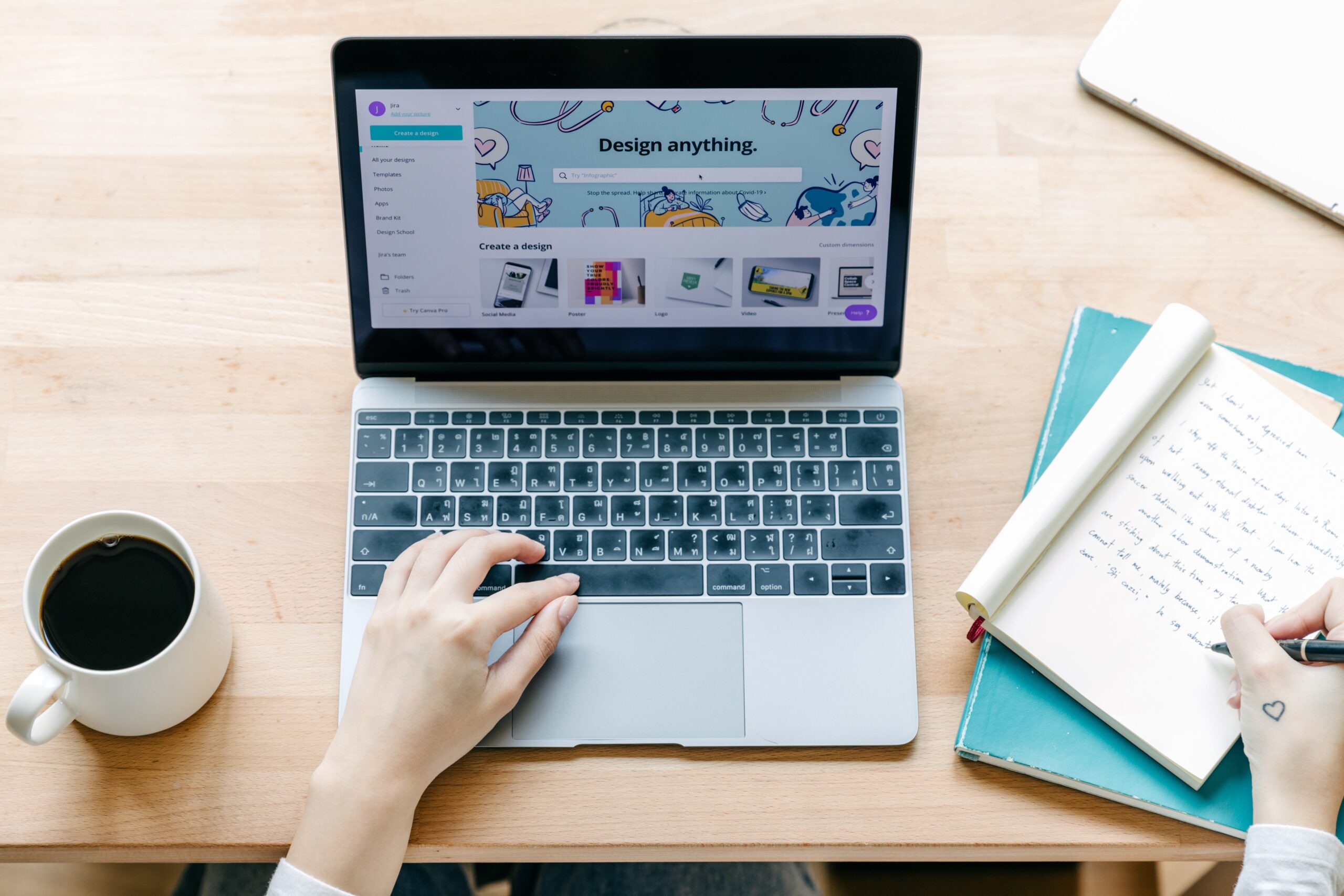 Overhaul your professional brand online & offline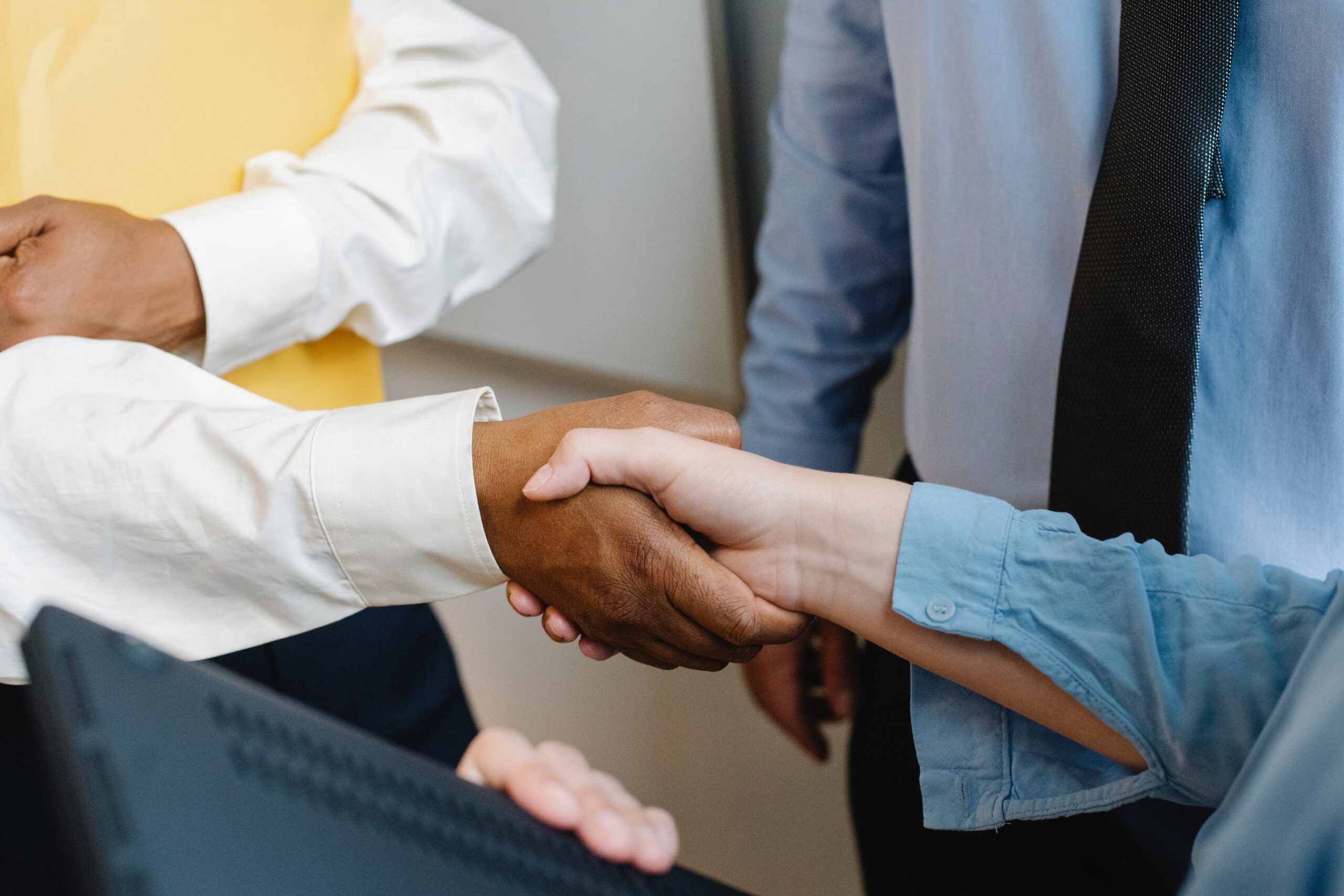 Increase the amount of job leads, networking contacts & interview opportunities.







"Before joining the Noelle's Bootcamp Program, I tried a couple approaches to look for a new position. Neither of these approaches were very fruitful. I wanted to be more proactive in my search. Noelle broadened my knowledge of how to search for a job and the necessary steps to be successful. She was super helpful in teaching how to use LinkedIn as well as the importance of branding. In addition, she provided great insight into networking and provided tools to support our networking efforts. The weekly calls were super helpful because we discussed how to implement the weekly topics as well as how to overcome any roadblocks that we were facing."
- Elise, Finance Executive & 2022 Bootcamp Attendee 
New Year New Career Accelerator Bootcamp is for:
Job searchers feeling burnt out by a low-yield job search
Job searchers experiencing low energy, motivation or positivity levels
Job searchers who are looking for a way to generate MANY more responses from their job applications
Job searchers who are unsure how to start the job search or shift gears in order to change things up in a dead-end job search
Job searchers struggling with the resume, cover letter, and LinkedIn profile
Professionals or job search newbies without a solid network - who don't know how to find the right job contacts or get a foot in the door at target companies
Professionals who are not yet in the job search but thinking about starting the job search in the next 6 months
Job searchers who are active on LinkedIn but aren't being contacted by employers or networking leads
If this sounds like you...

STOP doing the same thing over and over again and expecting different results!
Start a fresh job search in the New Year!
If you have been stuck in your job search for more than 6 months, or if you are just starting your search but without a rock-solid plan, then it's time to hit the pause button on your search.
It's time to choose a better approach. 
Instead of wandering aimlessly in your search, and wondering why you aren't landing more interviews or offers, why not make up your mind to make a change for the better. Your search strategy can make or break the amount of time you are stuck in your job search.
Commit to doing it the right way, with expert support, guidance and tactics.
"My confidence has increased, my resume has improved and I finally feel like I am in control of my job search!"
- Marilu, Education Media Industry

I've experienced the same struggles you're experiencing in your job search. In fact I once spent OVER A YEAR in a very hopeless job search!
So what changed? How did I get out of my job search funk? 
Simply put: I landed a job as an executive recruiter and finally had the insider insight into how hiring works, what hiring managers look for in top talent, and where job seekers make mistakes in the application process. My job as an executive recruiter, recruiting top talent for Fortune 500 companies, taught me a thing or two about the job search. So much so - that after I left recruiting, I was able to land my next job - the job I wanted - in less than a month!
And not only did I land the job... but I was able to navigate an intense interview process, negotiate more money, move into a role that was a promotion, beating out a more-qualified candidate in the process!
So I guess you could say I learned a thing or two from my recruiting experience.
Since then I have gone on to teach thousands of job seekers how to make the move from dead-end job search, to happily employed!
And I want to help you achieve the same results in the new year!
What if, in just a few weeks, you were able to totally revamp your professional brand and experience MUCH more movement in your job search?
How would you feel if you started to receive more interview requests from employers, with each resume you send?
What would it feel like to have more self-confidence going into networking and interview conversations?
This is the entire point of the New Year, New Career Accelerator!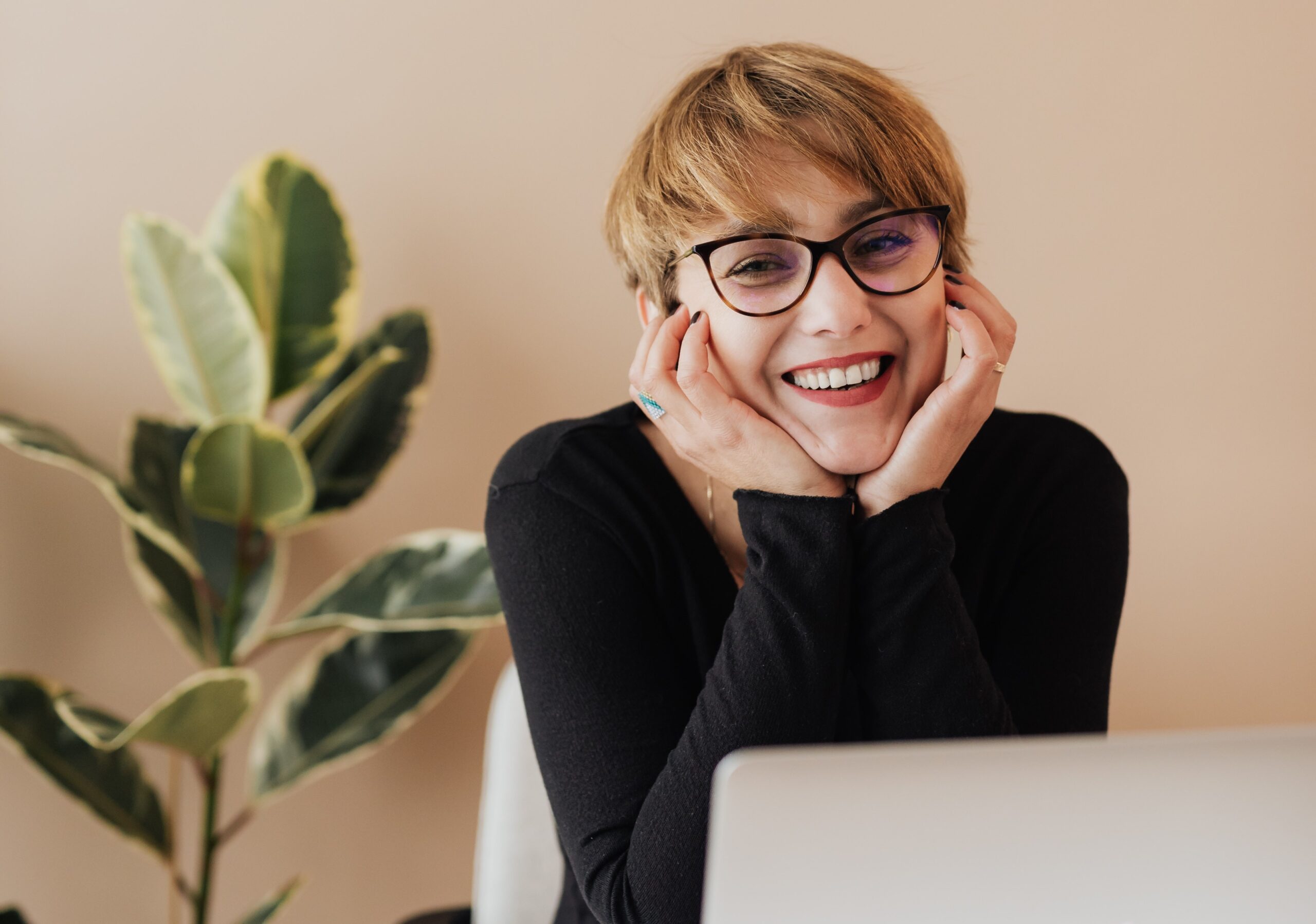 Regain your confidence & boost your job search self esteem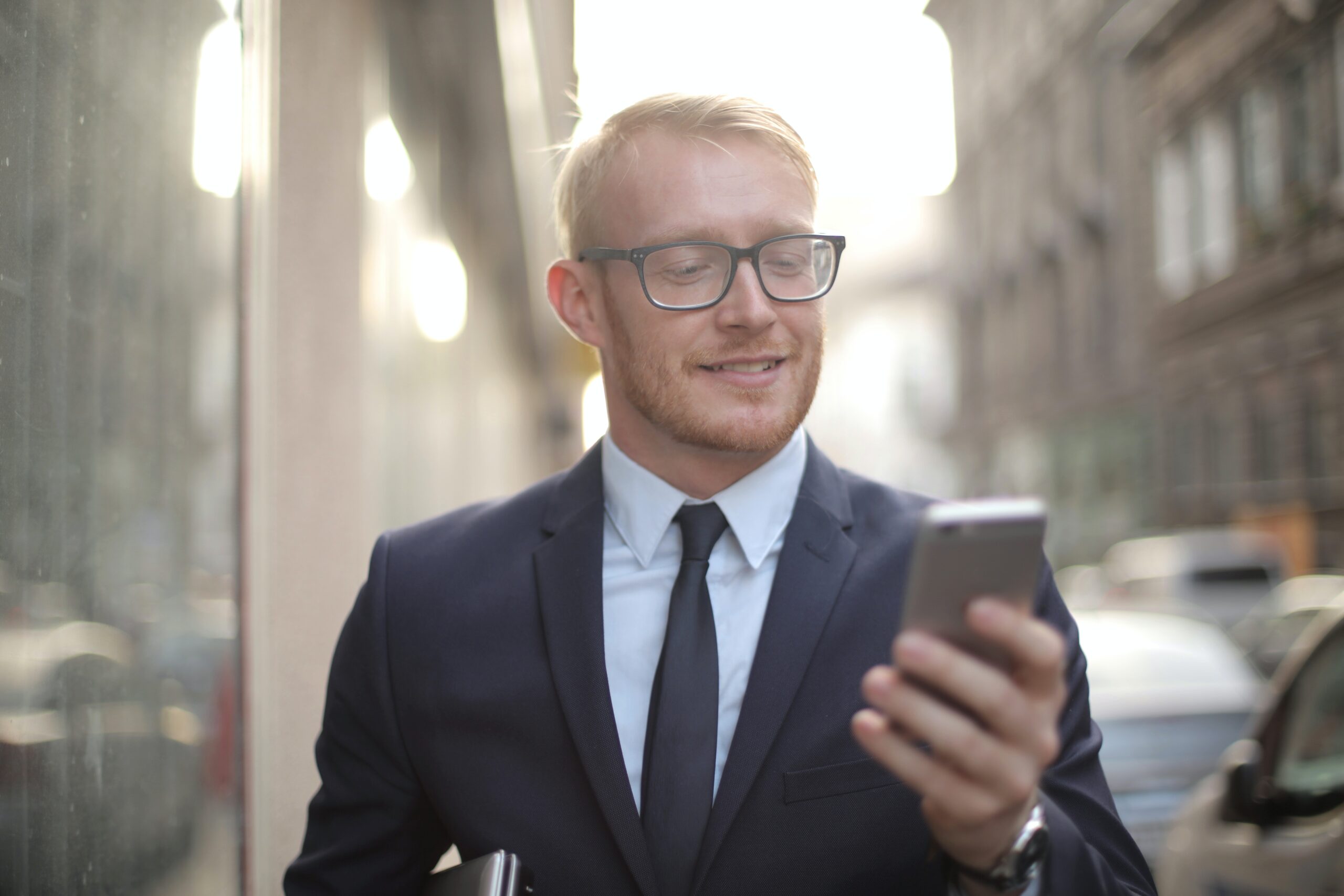 Feel like you're in control of your job search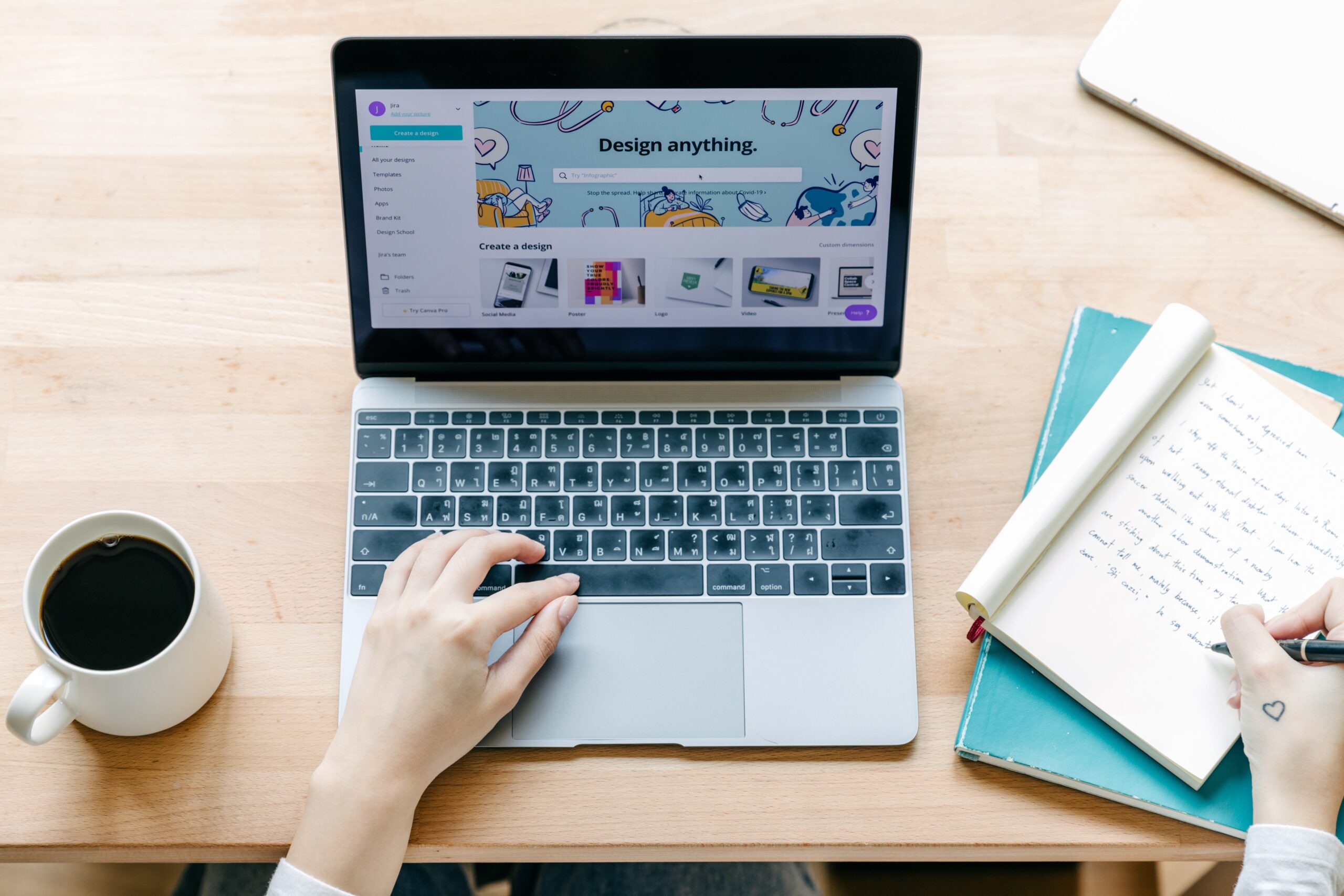 Overhaul your professional brand online & offline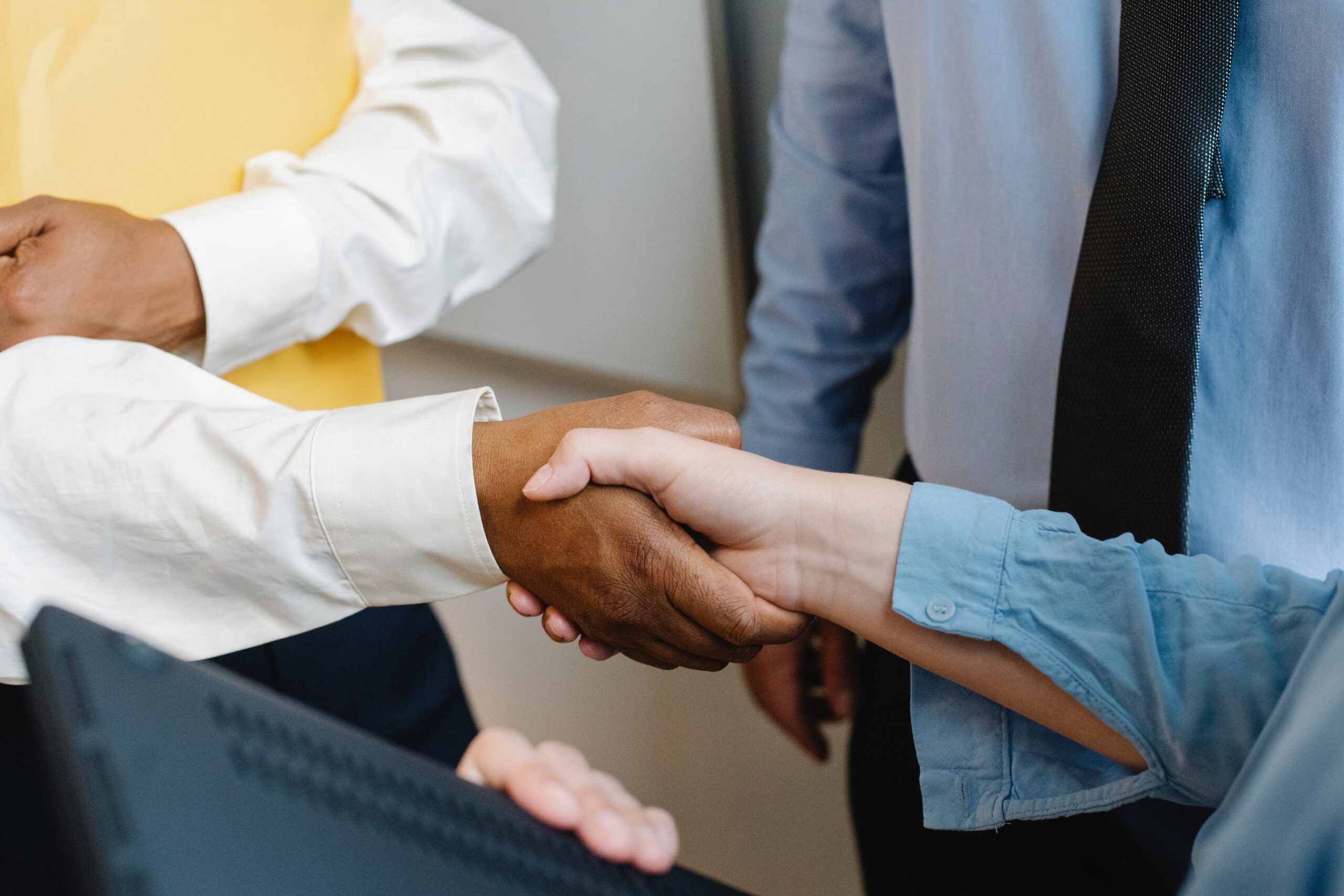 Increase the amount of job leads, networking contacts & interview opportunities.
Hear what clients have to say...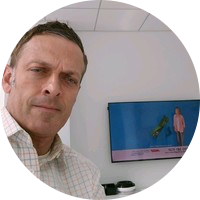 "The approach Noelle takes is so much more helpful. Rather than spend hours a day looking at job boards, I now target specific companies related to my goals, search for jobs on their site, and/or just contact key people at those companies for a discussion. Both my strategy and the clarity/focus have improved since starting the accelerator."
-Peter, Healthcare Industry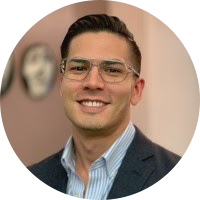 "I worked with Noelle in preparation for a full-scale job hunt – I had been "out of the game" for 4 years and needed a refresher, as I applied to a target position at a Fortune 50 company. Noelle was diligent, understanding and has a level of insight that is unmatched by anybody I have worked with in her industry."
- Matthew, Financial Services Industry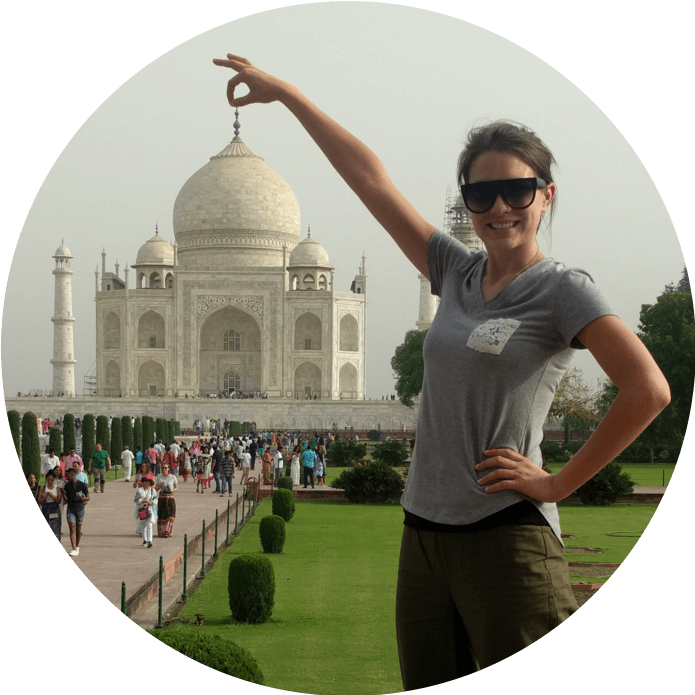 "Noelle's approach and guidance set me on a career path I would have never dreamt possible, while also giving me the skills to better my resume and career search down the road. Worth every penny!"
-Ruby, Tech Industry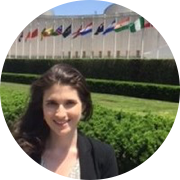 "I have increased my networking contacts and my job leads. I also have more clarity around the direction of my job search. I feel like I am in control of my job search and am taking a more proactive approach. My resume has improved and I am more confident submitting applications. My job search is definitely more organized!"
-Jen, Nonprofit Industry
"Pause your job board scrolling activity and get ready to have a transformative experience with Noelle Gross in her 9 week bootcamp program of intensive career strategy support. Ready for professional redirection but without a proper LinkedIn profile, strategic plan, and outdated resume, I benefitted greatly from the course facilitated by Noelle. I am re-energized in my career transition pursuit with the complete professional branding package she has helped me to develop. The weekly topic of focus format provided information via the Job Search Accelerator website with webinars, lesson plans, templates and downloadable resources. Strategies for career development are presented in a succinct, manageable manner that I immediately implemented to optimize my career move, giving me greater knowledge and confidence in the process. I found the weekly live coaching to the topic of focus very engaging and supportive. It facilitated my accountability in completing coursework, kept the process moving forward, and provided an opportunity to benefit from individual coaching while enjoying nice small group support. Noelle is a knowledgeable, thoughtful, and detail oriented professional career coach. She is a pleasure to work with, is extremely responsive to email, and provided constructive feedback to questions and document development throughout the course. With my newly tailored cover letter, resume, and interview guidance support, I approached an interview feeling well prepared and confident with the professional brand she helped to facilitate. I highly recommend this program and working with Noelle Gross."
- Deb, Medical Industry Professional & 2022 Bootcamp Attendee 
What You Can Expect Each Week
Runs: January 9, 2022 - March 10, 2023
At the start of each week you'll receive your bootcamp assignments by e-mail. Included will be all of the resources you need to implement the week's assignments. In the middle of each week, Noelle will host 1-hour coaching call, focused on that week's topic - to support your efforts, answer questions, and give tailored guidance to keep you on track with your job search!
Weekly coaching calls will take place Wednesdays at 7:30 PM EST. Video recording of the live coaching will be available to accommodate attendees who can not attend.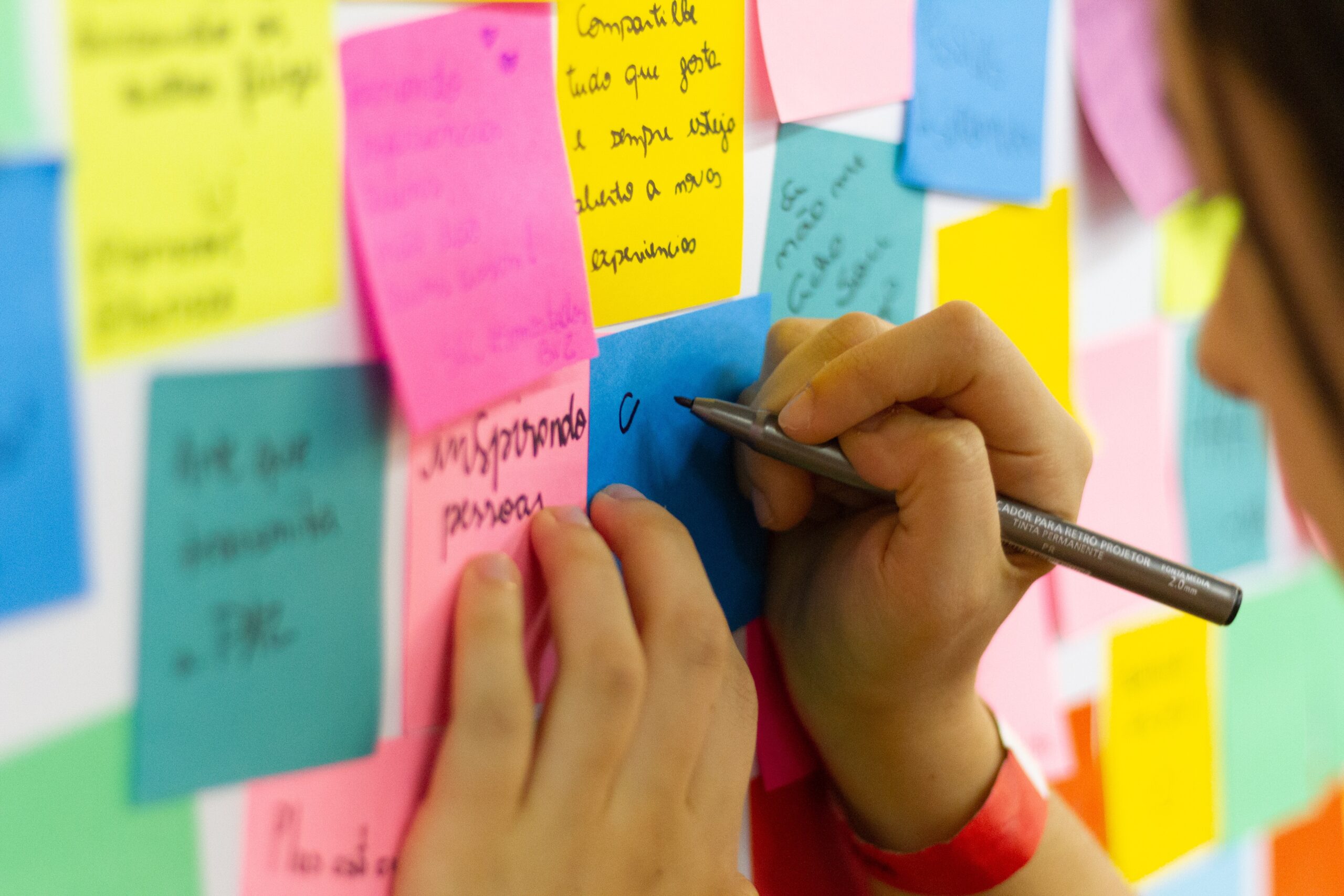 The first week focuses on the BIG PICTURE - the overall strategy you are going to use as the basis for your job search. As part of that strategy you will also be focused on getting CLEAR on your job target(s). Together we will create your Search Strategy Roadmap and walkthrough the step-by-step for creating a bulletproof search strategy. We will also do a detailed walk-through of my proven approach to tackling the job search through the lens of clarity. We will dive head first into ensuring your targets are set, and your focus is 100% on point for the weeks ahead.
Throughout this week we will cover:
How to quickly set up your industry-specific job search strategy using my exclusive Search Strategy Roadmap
How to quickly make decisions about multiple job search directions/opportunities in a way that is most optimal to your current situation and future career goals

How to conduct effective market research for your target industry/jobs so you can uncover EVERY job that is a fit for you!
By the end of the first week you will have created your Search Strategy Roadmap and you will have a clear big picture and tactical idea of what you need to manage your job search from start to finish, in the most effective way possible. You will also have started your research and build-out of what will be the foundation for your networking roadmap! You should have a lengthy list of at least 25 companies to target after this week.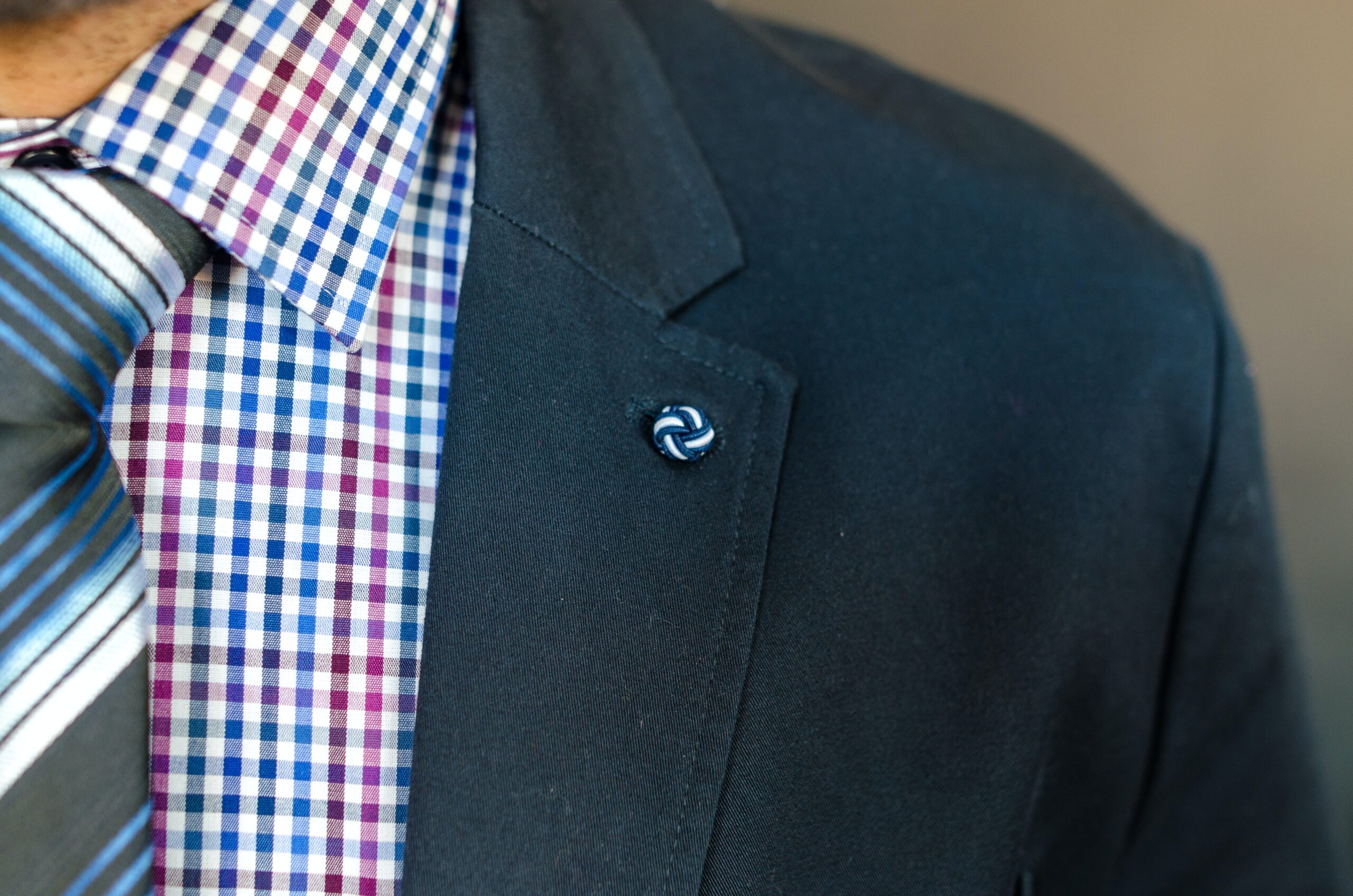 This jam-packed week focuses on creating an optimized professional brand - so you can be confident in how you are presenting yourself to your network, employers, and recruiters.
Throughout this week we will cover:
How to create an optimized professional brand that positions you as the

best fit

for your target employers

How to repackage your brand for a career change or pivot.
How to create a simple elevator pitch and how to develop your pitch into your compelling story so that you are communicating everything future employers need to hear to consider you an attractive candidate

How to expand upon your pitch to create a compelling LinkedIn profile - both in terms of SEO optimization AND candidate fit

How to craft Power Statements to accompany your elevator pitch and quickly communicate your value and strengths.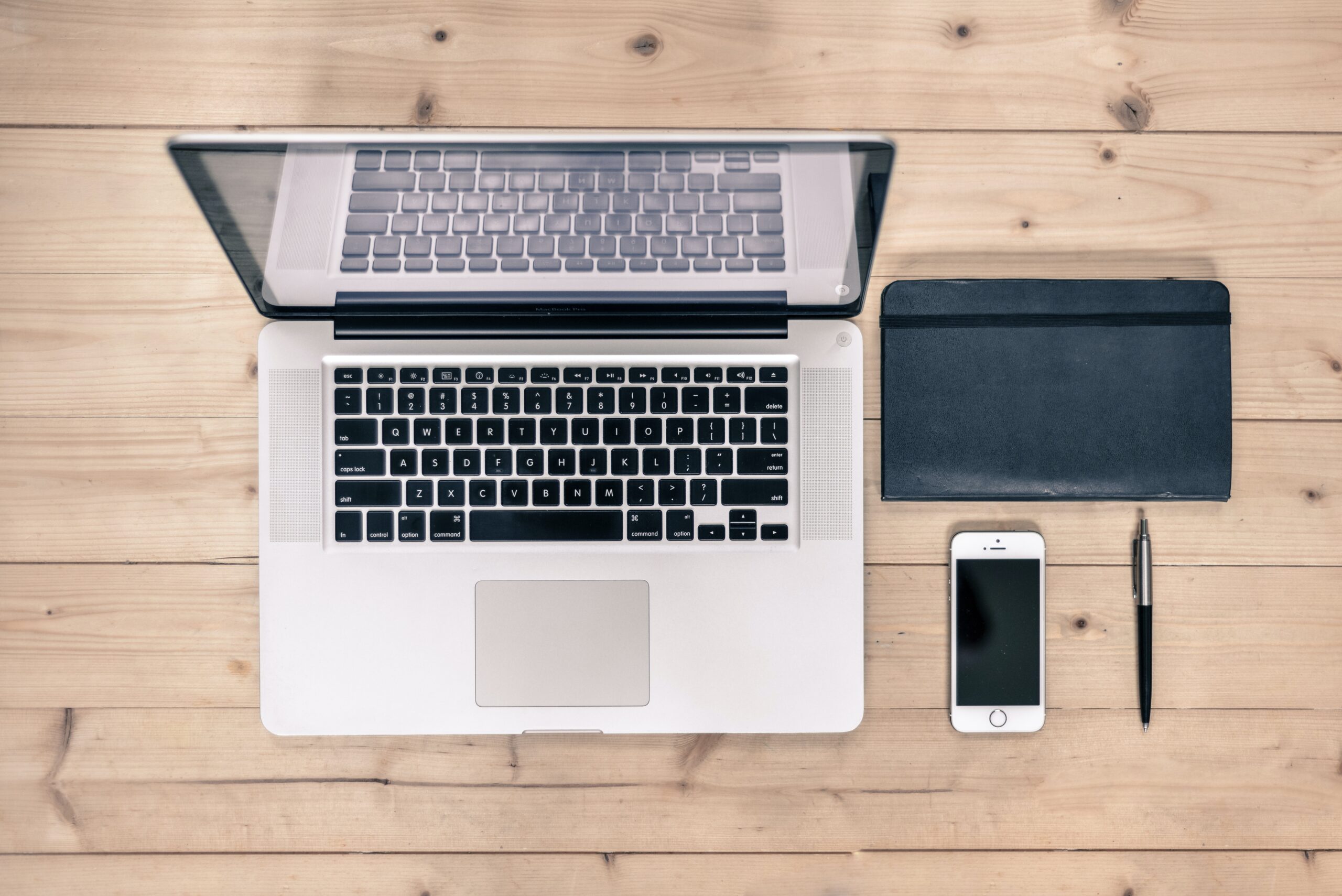 GETTING ORGANIZED + BRANDING WRAP UP
As you wrap up your professional branding revisions, we will start to prepare for the job search by establishing our organization strategy and tools. You will learn how to organize your job search in a way that keeps you free of distractions or discouragement. You'll receive access to my organizational spreadsheets, schedules, and more - all in the name of staying on track!
Throughout this week we will cover:
Any final questions/concerns about your professional brand so you can make final edits and start to present yourself to the market as a highly attractive job candidate
How to create your schedule of daily & weekly job search activities,

 including: networking, recruiter outreach, application preparation, branding tweaks, and submitting applications

How to set up your networking tracker and build out your networking roadmap

How to track valuable job leads, application status and other important job search timelines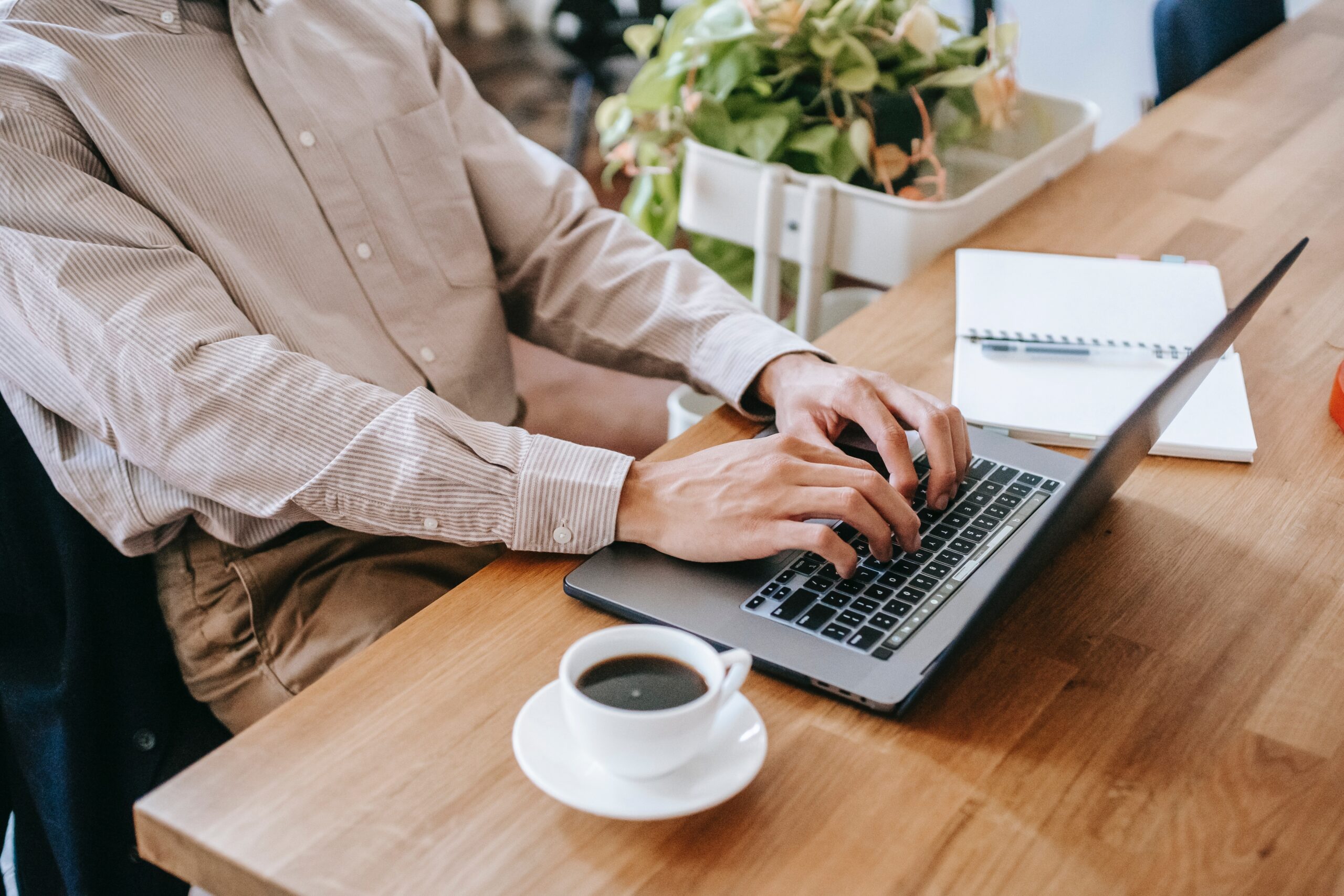 During this week, we will be focused heavily on LinkedIn online networking in order to produce offline networking opportunities! Searching is the name of the game in this module. You'll learn the art of searching like a headhunter - leaving no stone unturned in an effort to conduct the most thorough, and strategic search you've ever experienced! 
Throughout this week we will cover:
How to own your job search by taking a highly proactive and focused approach to finding opportunities not posted on job boards. Your job search will no longer own you!

How to double and even triple the amount of jobs you find in your target industry as well as some addition prime online search territory outside LinkedIn
Proven messaging tactics that will result in valuable meetings with key industry contacts
How to turn cold LinkedIn leads into your greatest search allies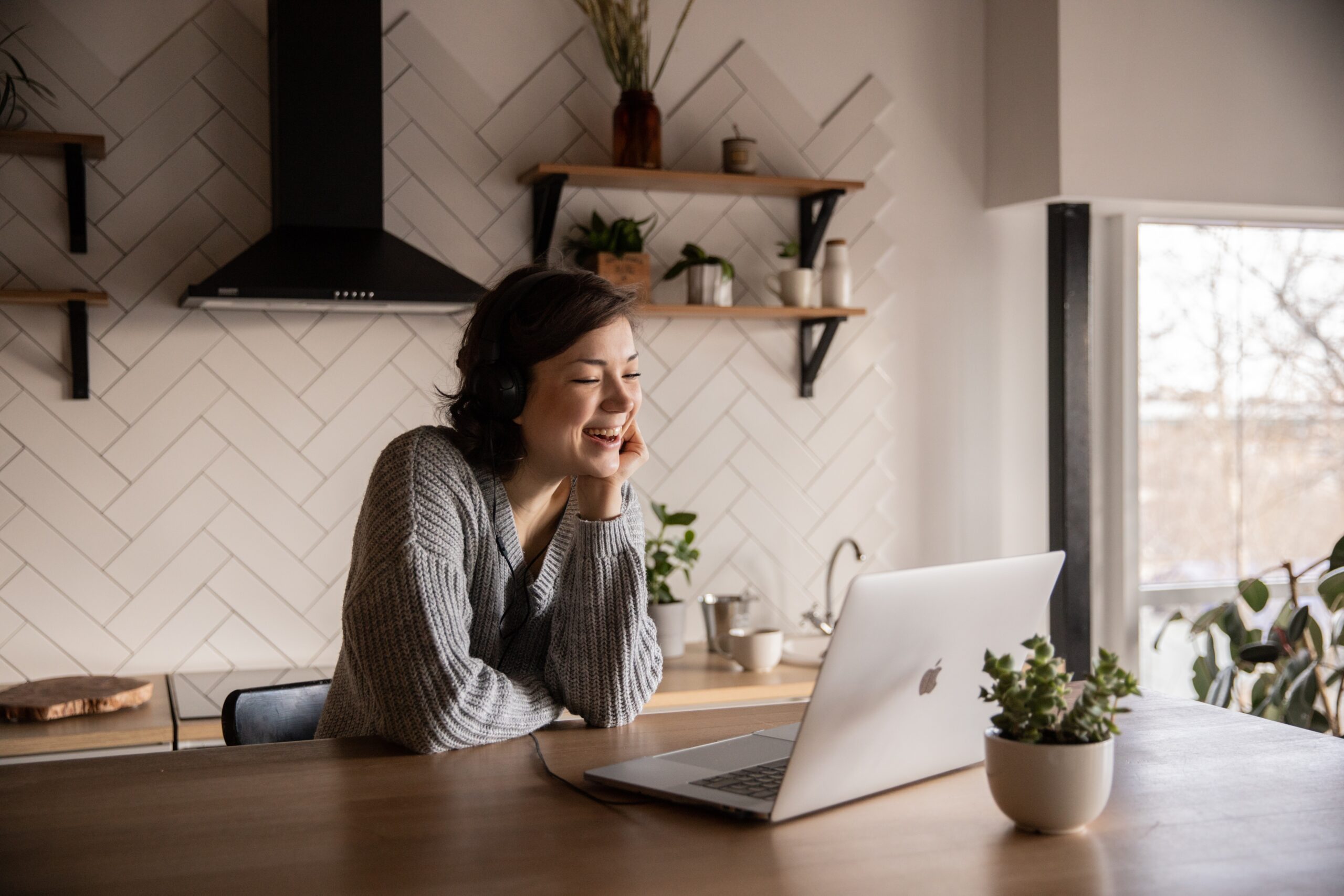 Once you've found all of your key networking contacts online, get ready to network! Over the course of this week we will cover offline networking strategies so you can start meeting with those key contacts and making your big "ask." You'll learn easy ways to make networking more comfortable for you. As a result, you will notice your job leads start to grow!
Throughout this week we will cover:
How to leverage informational interviews to create foot-in-the-door opportunities with more key contacts and hiring managers inside your target companies
How to create great informational questions and my secret weapon for generating more leads from your contact before, during, and after your informational interviews
How to create and use a 1-pager Networking Brief in place of your resume to communicate your brand in networking scenarios. This will greatly reduce the amount of time you spend rewriting your resume as a result of ineffective networking meetings
How to prepare for an informational interview including time for practice during our weekly coaching call!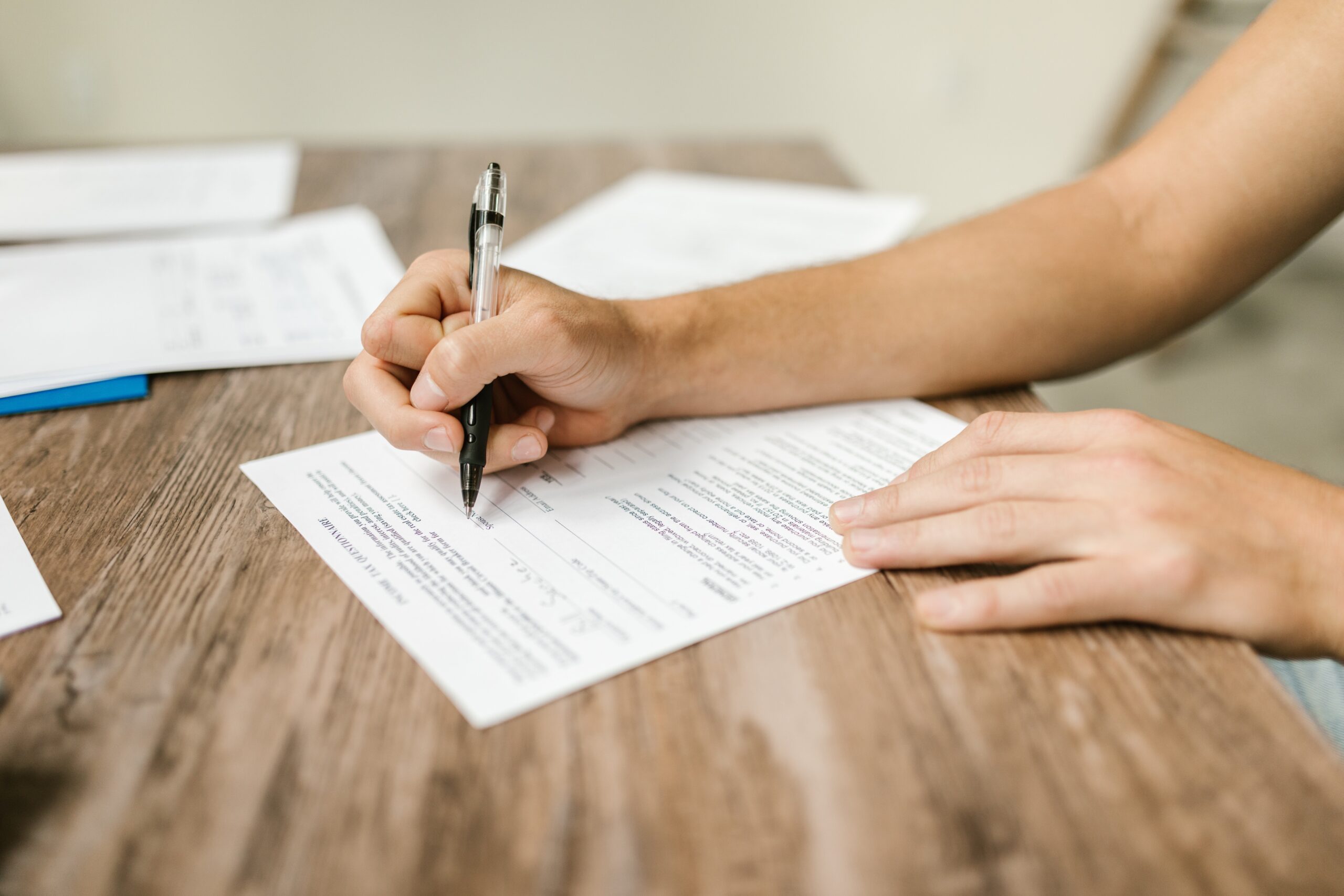 Over the course of this week we will write AND perfect your resume so you are consistently branded to your other branding materials, achieving job fit in the eyes of the hiring manager, and ATS compliant. You will also receive two downloadable, ready-to-use, format and font-optimized, resume templates from Noelle's resume team.
Throughout this week we will cover:
Everything you need to know about writing an optimized resume

How to create a branded resume that will perform 10x better than your current resume
How to analyze job descriptions and position YOU as the best candidate for the job
How to make your resume keyword-ready so you can make it past the 6-second eye-scan and ATS scan and speak to the hiring manager's top needs
During the weekly session Noelle will be conducting real-time resume reviews for the attendees so that you can see exactly how the experts work to craft really great resumes!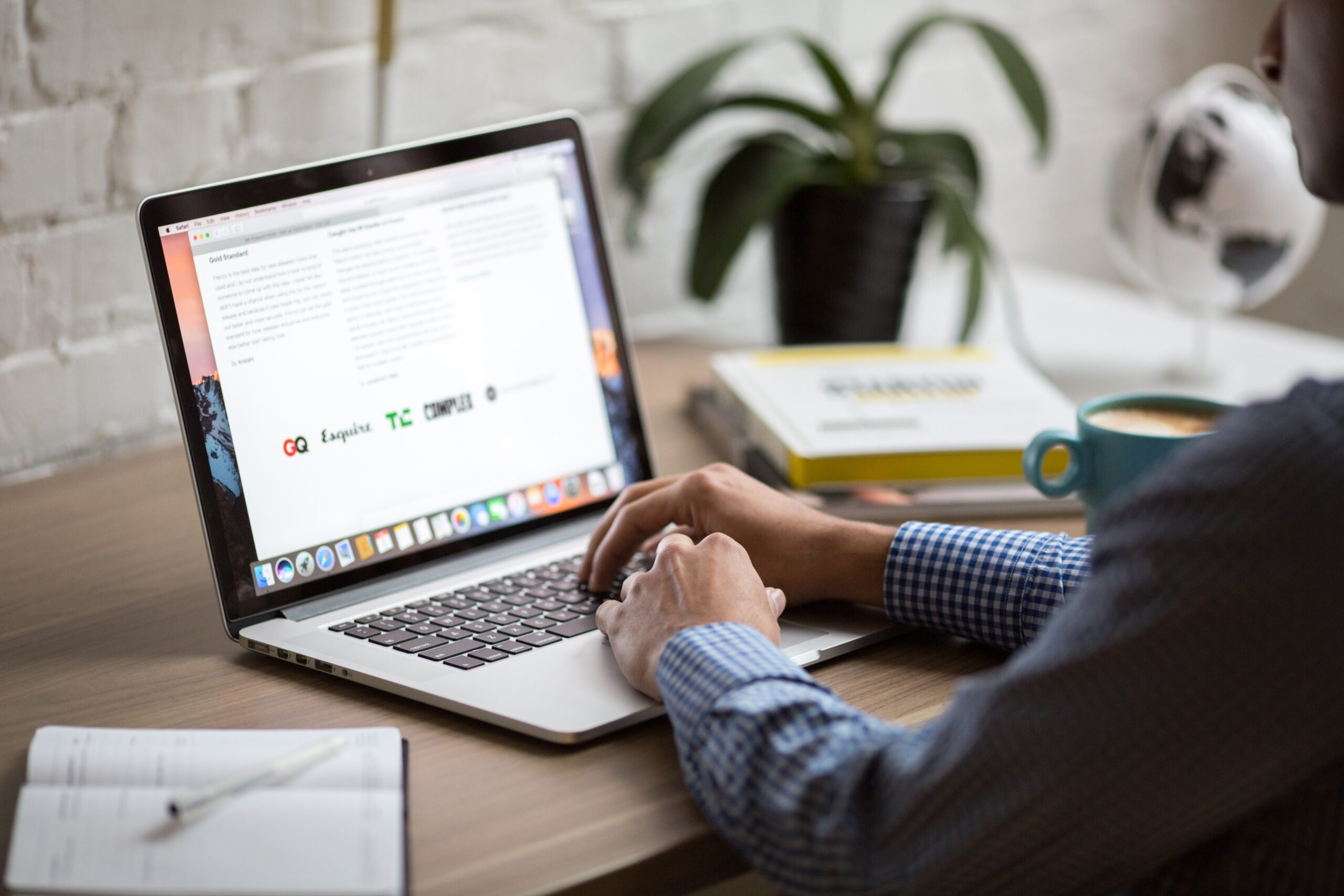 After your resume is finalized, comes the easy part - applying! During this week, we will learn how to create effective job application materials including your cover letter and tips for easy resume tailoring.
Throughout this week we will cover:
Any last minute resume wrap-up from the prior week
How to tailor each resume you send using Noelle's simple resume tailoring approach.
How to create the perfect corresponding cover letter for each job application (including cover letter tailoring guidance)
Receive two of Noelle's favorite downloadable cover letter templates - branded to the resume templates you received the week prior
How to increase your chances of getting past an ATS

How to prepare your job application in a way that leaves nothing to chance and covers all of your critical candidate bases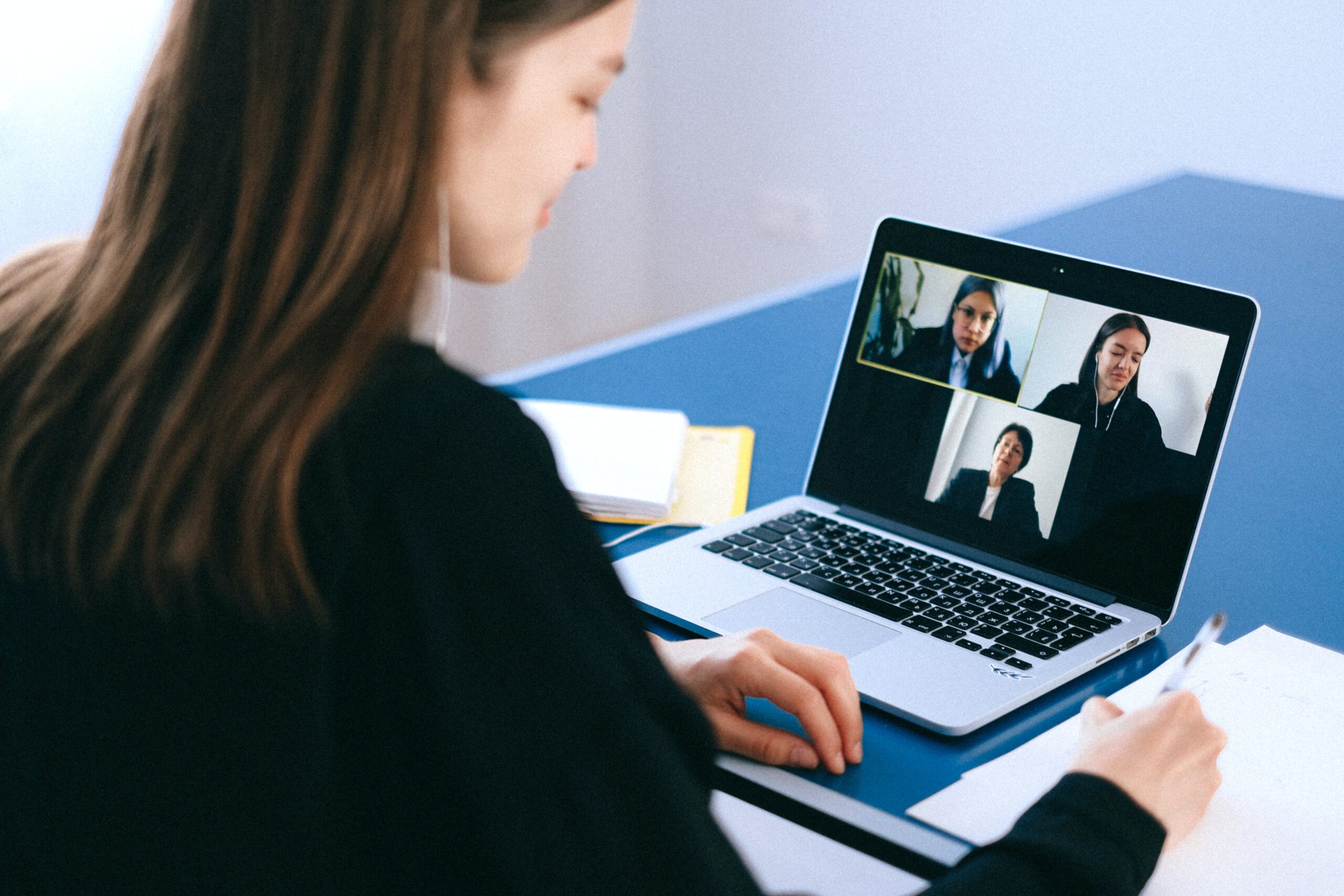 This week it's all about being as prepared as possible for every interview.
Throughout this week we will cover:
Everything you need to know about preparing for your big interview 

How to address red flags in the interview
My interview preparation checklist so that you leave nothing to chance during your interview
How to make a hiring manager needs analysis checklist

so you can speak directly to the hiring manager's pain points and position yourself as the best person for the job

How to prepare answers for all of the questions you may receive 

How to build a thorough list of your accomplishments/value for responding to any interview question with ease - specifically for behavioral interview success
How to prepare for the first and second interview as well as phone screens and video interviews.

How to follow up after your interview using best practices and

interview follow up writing templates

for easy copy/paste follow up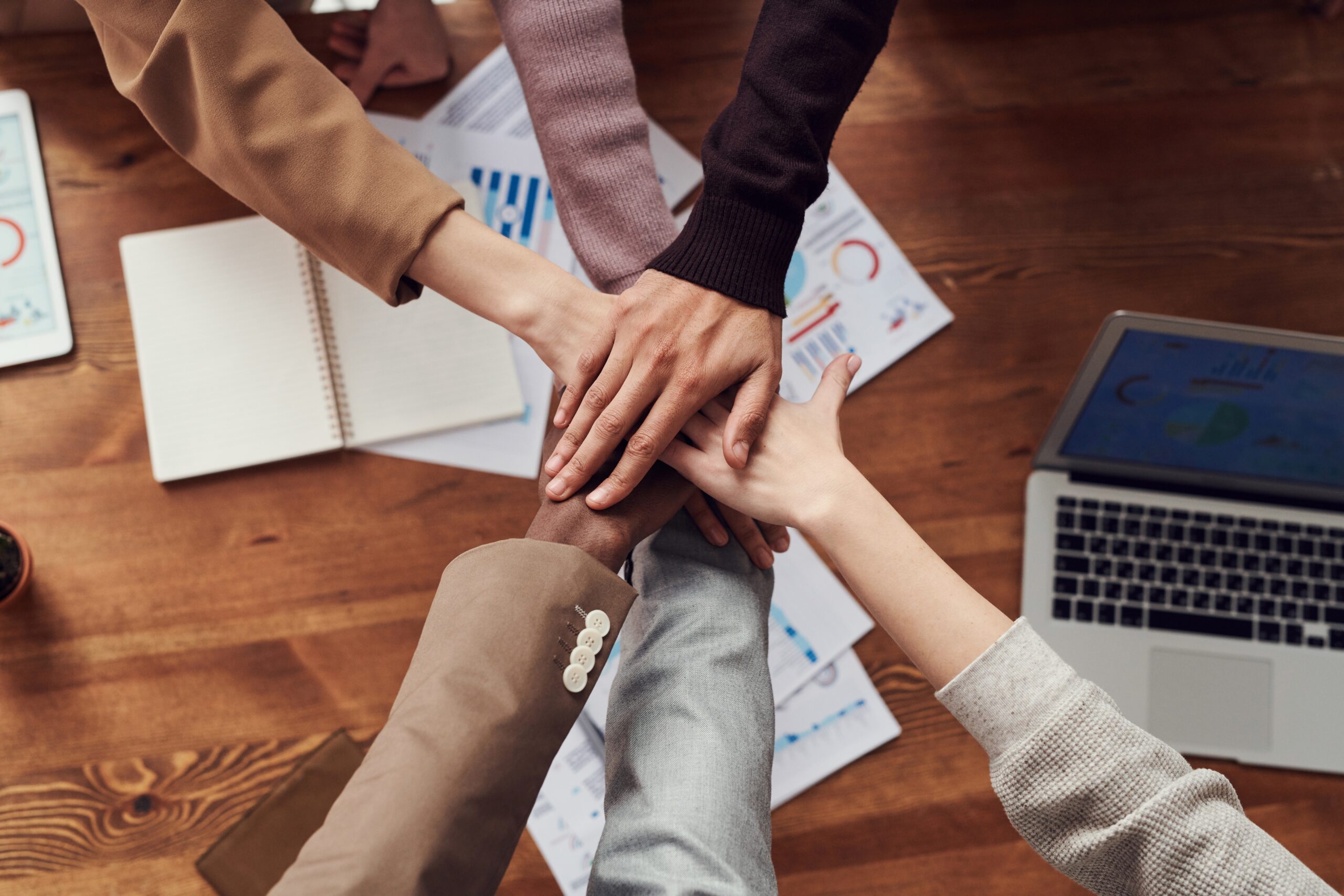 Once you have completed Noelle's 8-week process, we will come together to focus on any extra support you need. Consider this the reinforcement for your 8 weeks of hard work. During this session you'll be able to get caught up, and also have all of your job search questions answered. You'll feel confident jumping back into the job search solo by the time all 9 weeks are complete!
"My job search process finally has structure and this has given me a sense of control. It has also helped to build my confidence."
- Hillary, Global Marketer
Here's What You Get When You Join Us in Bootcamp.
9 Weeks of LIVE coaching, accountability, and support from Noelle - Each week you will have the opportunity to spend an hour with Noelle as she takes you deeper into the bootcamp assignments and concepts for that week's focus. Noelle's clients enjoy her hefty dose of positivity and motivational support and you will too! She will also personalize her guidance to help ensure you master the materials, feel uplifted, and are making progress in your job search. 9-weeks of private coaching with Noelle is normally valued at $5,000.
9 Weeks of bootcamp e-support from Noelle - At the beginning of each week you will also receive an email with your assignments, and links to her corresponding best in industry resources!
3 Months of membership in Noelle's Job Search Accelerator community for ongoing support and 8 modules of incredible career content to correspond with Noelle's 8-step roadmap to job search success! All of Noelle's templates, guides, webinar recordings, cheatsheets, and career downloads will be yours! Valued at $89.
Expert resume, LinkedIn and cover letter critique by Noelle including access to all of her branding templates (resume, cover letter, etc.). Valued at $425.
Weekly peer support, networking, and encouragement from other bootcamp attendees. Consider this your job search mastermind group! You will have the opportunity to work alongside other job seekers across a variety of industries.
Lifetime access to Noelle's private LinkedIn client group for a lifetime of career and job search support from other professionals as well as Noelle's community of coaches! You'll be amongst friends and a network of networkers ready to help encourage you and connect you throughout your career!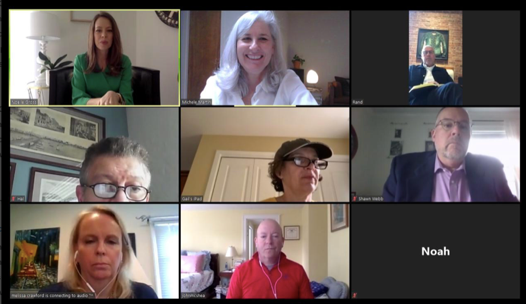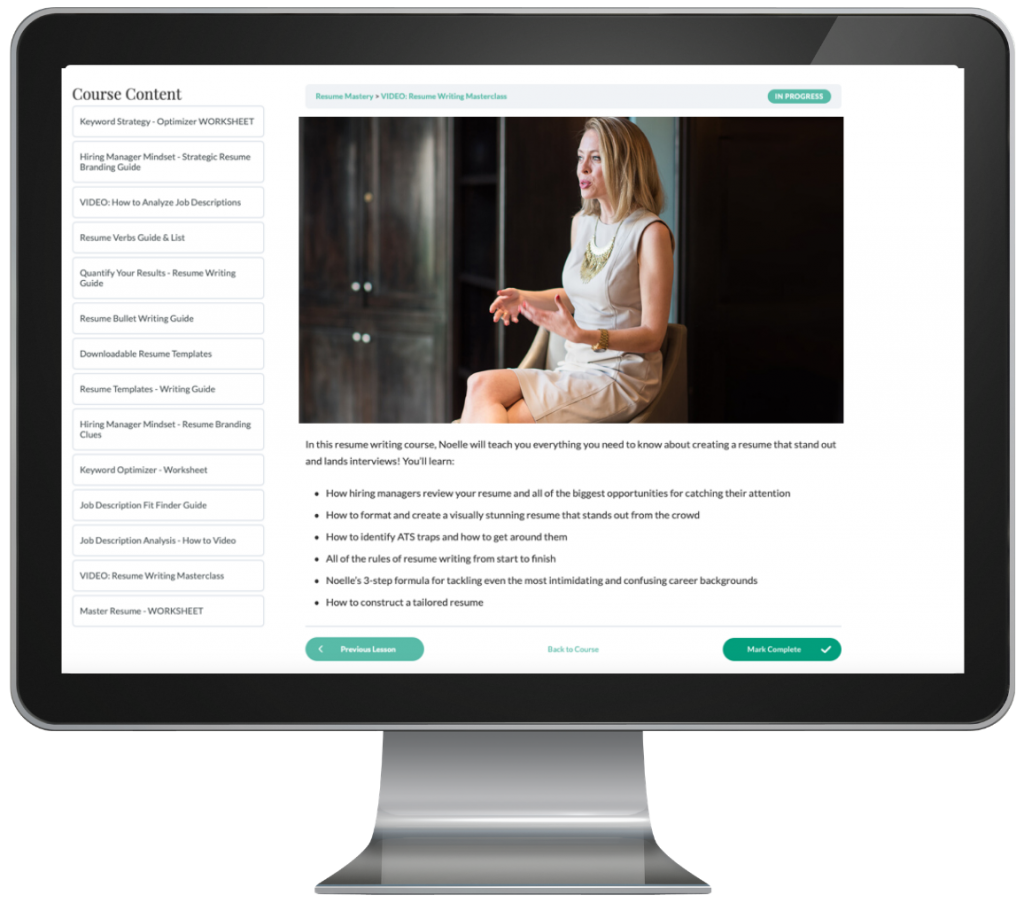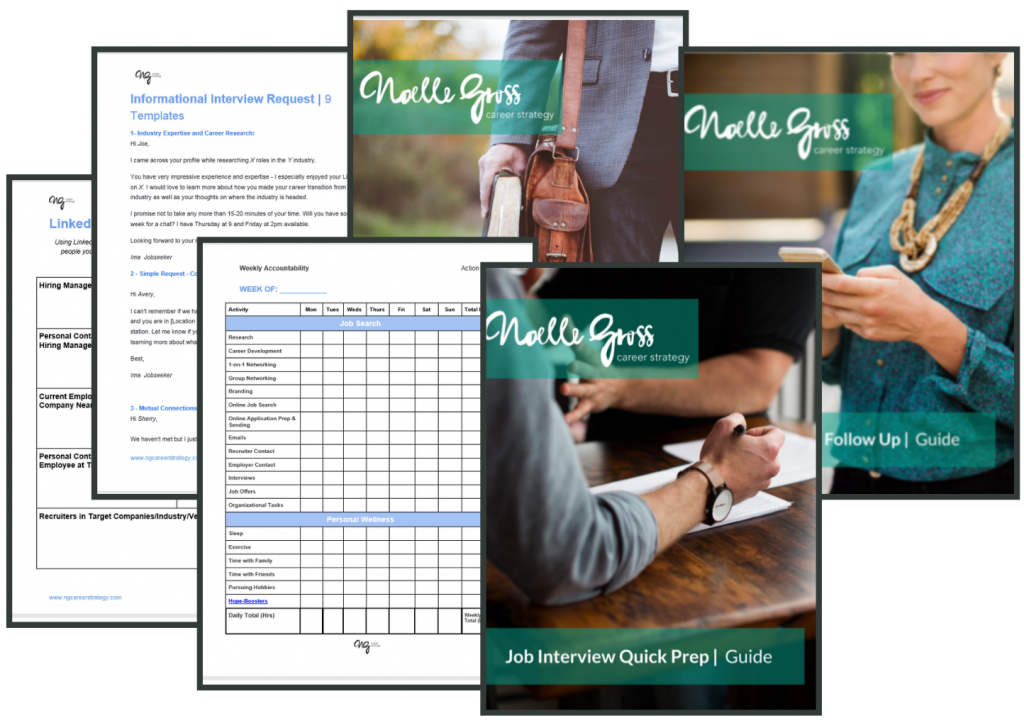 "Hi Noelle, I had to listen when my son told your group he got the job he wanted. :-) He has another interview next week as a result of an informational interview he held as a result of your bootcamp. He said you were immensly helpful with advice on his branding and resume. Your weekly zoom calls and homework break the work into parts that are easy to work on and discuss. Thank you for getting him on his first stepping stone to his career. So glad I found you when I did. I knew you would be a big help!"
- Jane, Parent of New Grad 2022 Bootcamp Attendee
"Becoming a member has helped me think through my current role and value-add. I have also received more clarity around the direction of my job search."
- Katy, Finance Executive

Let's Partner Up in January!
Kick off the new year by learning my simple, bite-sized job search approach from me!
Clients using my approach have gone on to land jobs in industries and roles as diverse as high-tech, startup, legal, academia, marketing, finance, healthcare administration, nursing, project management, C-suite, consumer goods, IT, software solutions, big data, operations, management, analytics, graphic design, food and beverages, communications, building and grounds, maintenance, manufacturing, banking - you name it!
And the best part is: The skills you'll acquire, are good for the rest of your career and your future job moves… everything you learn through my coaching is repeatable.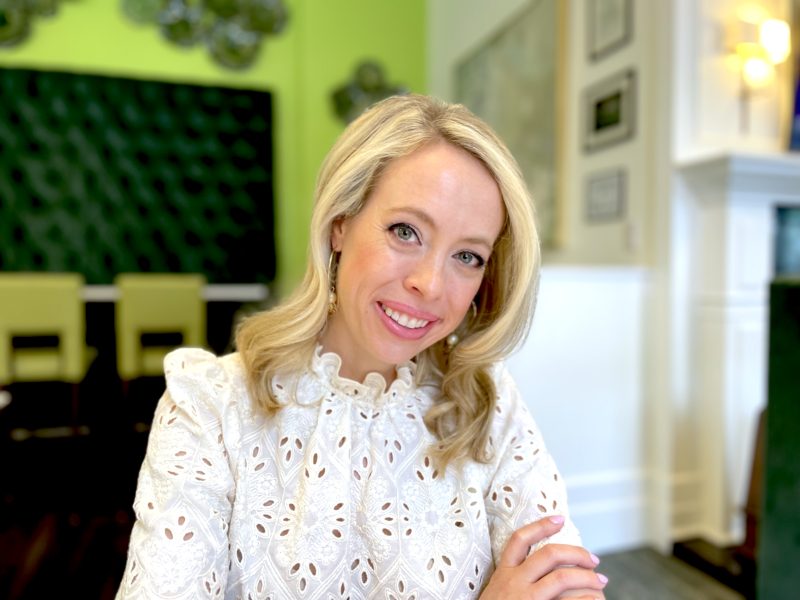 "The Career Accelerator Bootcamp was just the solution to bring me up to speed and give me the confidence to not only have the tools for the challenges of the job search but also the ability to take my skills and smoothly transition into another industry. The weekly format which included a Zoom meeting each Wednesday was ideal. The lessons were easy to access and follow. Many of the lessons included invaluable templates. The group dynamic was perfect as it gave me the added benefit of hearing and learning from other job seekers. Noelle's orchestration of the group kept everyone engaged while she was addressing each our individual needs. Her insight to the job search platform is the real jewel in this program. Before this Career Accelerator I had a subpar LinkedIn page, wrong approach job plan and no resume. Nine weeks later I have all the tools and more importantly the knowledge and confidence to successfully find my dream job."
- Dana, 2022 Bootcamp Attendee

FREQUENTLY ASKED QUESTIONS