WEBINAR: Repackaging You for a Career Change – Franciscan University Alumni Webinar Series
September 21 @ 11:00 am

-

12:00 pm

EDT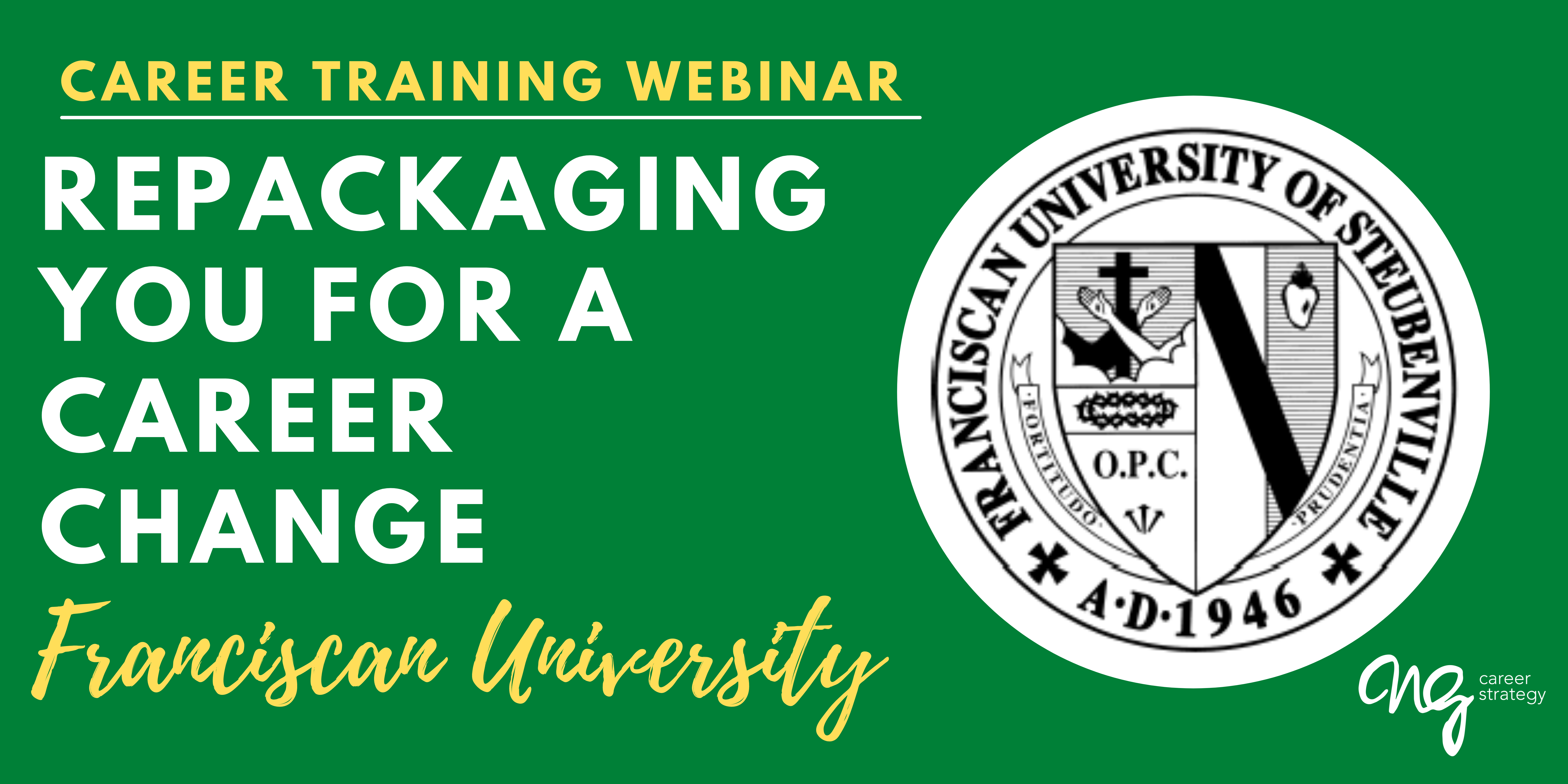 PRIVATE EVENT: FRANCISCAN UNIVERSITY ALUMNI
Do you feel like you're in the wrong job? Are you looking for the next move but finding the thought of a total career transition overwhelming? Changing careers can be tricky, but not impossible when approached in the right way. The successful career change requires a unique job search strategy and a hefty dose of brand repackaging. Join Career Strategy Expert, Noelle Gross as she debunks the challenges surrounding a career change and teaches the tricks of the trade for repackaging one's brand for a smooth transition onto a new career path. You'll learn:
How to Get Past the Perceived Challenges Associated with Career Changes

A 3 Step Repeatable Approach for Mastering Any Career Move

The Most Important Job Search Activities for Career Changers to Focus On (And the Activities You Must Avoid)

How to Repackage Your Unrelated Professional Experience into an Entirely New Brand on your Resume and Linkedin Profile

How to Repackage Your Elevator Pitch in a Way that Feels Authentic and Generates Interest From the Right Contacts

How to Repackage Your Networking Approach so You're Making Strategic Movement with Your Current Network and Generating New High-Value Contacts Who Can Help You
THIS WORKSHOP IS FOR FRANCISCAN UNIVERSITY ALUMNI ONLY
Contact your alumni association for registration details!