"Life is way too short to spend your time figuring out social media platforms. Here's what you absolutely need to know for Linkedin career success. Nothing more!"
Noelle Gross | Founder & CEO | NG Career Strategy
Here's Everything You Need to Know
This guide is perfect for you if…
You have a Linkedin profile but aren't sure if it's working for you.
You're hoping to change career paths and not sure how to rebrand yourself.
You don't have a Linkedin profile and want to know best practices for setting one up.
You don't fully understand which features are best for your specific goals.
You want to appear in the right searches & make the best contacts for you.
You are interested in investing minimum time and producing MAXIMUM results!
You're an entrepreneur hoping to generate more visibility online.
The last time you touched your Linkedin profile was when you signed up.
Here's What You'll Receive
A Comprehensive 3-Course Linkedin Toolkit of Strategies to Swear By!
1. Profile Optimization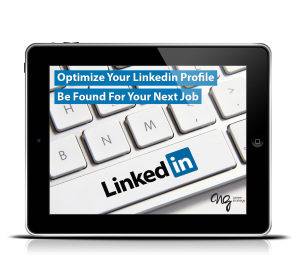 A "one and done" crash course on how to make your profile work for you (includes SEO tricks for appearing in your target searches).
2. Networking Strategy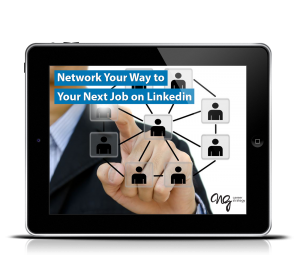 Best-in-class virtual networking tips for finding, connecting, and building relationships with key contacts for your career goals.
3. Professional Branding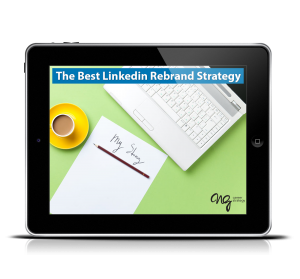 My 3 Key Strategies for Rebranding YOU to stay top of mind with your network (great for career changers)!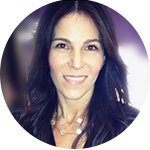 Ana
Career Change from Food Industry to Fashion Brazil
Within just 2 weeks of my Linkedin revamp, I was contacted by a recruiter for an interview.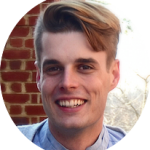 Alex
Creative Director San Francisco
"I can't believe the amount of attention I've received after working with Noelle! By following her simple guidance I was able to greatly improve the amount of eyes on my online presence. After working together I really felt that I had a better grasp on the best way to communicate my strengths and professional history. The biggest benefit I received from Noelle was confidence that I was organized and ready. Before working with Noelle I really had no idea what aspects of my LinkedIn were keeping me from getting noticed. She helped me to remove the clutter and replace the fluff with a true story of my success. After working with Noelle I gained the insight and techniques needed to communicate with the right people."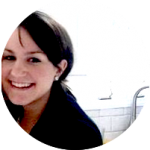 Becky
Omnichannel Merchandising Assistant | NYC
"I loved all of the information on how to get noticed on LinkedIn! I would have never figured all of this out on my own. Prior to this, my LinkedIn knowledge came from sophomore year of college 4 years ago. The technology has changed a lot since then. Now, I feel confident that I will get noticed on LinkedIn by implementing Noelle's strategies. The most significant improvements in my Linkedin strategy have been that of getting noticed, updating my profile & my job search."
After Course Completion You'll Know…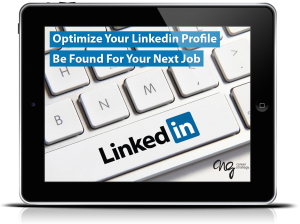 How You Rank in Linkedin Searches
Strategies for Ranking Higher
The Absolute Necessary Profile Parts
Profile Writing that Appeals to Your Audience
The Truth About Endorsements & Recommendations
What Recruiters & Hiring Managers look for in a profile
The Importance of Keyword Strategy in Standing Out
Tools for Finding the Most Attractive Industry Keywords
Profile Tips for Career Changers
---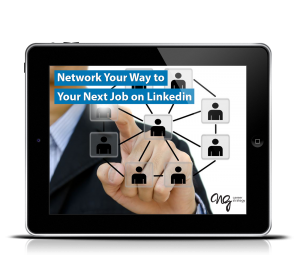 How to Devise an Effective Linkedin Networking Strategy
How to Use Key Features for Optimizing your Time on Linkedin
Short & Long Term Career Management & Job Search Strategies
How to Grow Your Network to Support Your Career Goals
Keyword Search Strategies
Personal & Impersonal Outreach Tips
How to Connect Without InMail (There are several ways)
How to Organize Your Network & Automate Your Outreach Initiatives
Etiquette for Connecting With High Value Contacts (& Getting Them to Help You)
---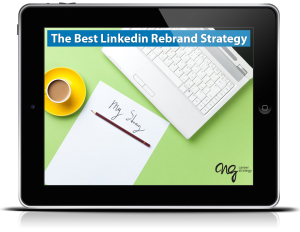 The Importance of Branding in Career Strategy
How to Stay Top of Mind with Your Network (including 1 super easy trick)
3 Ways to Become Credible in Your New Brand
3 Ways to Market YOU
Tools for Continually Posting Interesting Content
How to Become an Industry Influencer
Key Insights for Reaching Your Network as the New You

Experience Bite-Sized Learning & Big Results
Getting Optimized on Linkedin is Easier Than You Think:
Each Video is Under 50 Minutes (So you can get optimized on your lunch break or commute)!
Videos incorporate pauses so you can work as you go for a truly "one and done" experience.
Concepts can be applied to other areas of your career management (resume, online job boards).