We'll do your job search… So you don't have to!
You only get one chance to make a first impression. Here's what you need to stand out from the crowd.
A resume tailored to the hiring manager's hot buttons.
Relevant brand positioning, keywords and career path potential.
At least an 80% fit to the job description & requirements.
A personalized cover letter tailored to the job description.
Our Services
Each service includes careful analysis of the job description. Your expert will focus on all of the subtle indicators around fit, keywords, relevance and those hard-to-spot nuances that describe the company's dream candidate.
Fit Finder
Resume Tailoring
Search Concierge
Who's it for?
If you've received NG resume & cover letter services we invite you to sign up to continue receiving top-notch support from our dedicated career services team! We're invested in seeing you succeed and can't wait to celebrate your job offer! If you haven't received a resume and cover letter overhaul, we invite you to sign up for our services asap. Since every detail plays into the 6-second resume scan this will be critical in creating hiring confidence in your overall brand. If you've had your resume crafted by another expert, well done! Email [email protected] with your resume and target job description so we can see if you qualify for an exception to the rule!
- More Signs This is For You -

Writing just isn't your thing and you're not sure how to grab the right keywords and other fancy resume bells & whistles.

You're a busy person. Time is of the essence as you run from one thing to the next and your idea of job search is simply hitting "send."

You're stuck on the "fit" factor. Sure you can find a ton of job descriptions but knowing when you're a fit is a challenge. Are you wasting your time by hitting send? Shooting too low? Too high? You need someone who knows you and where you fit!
How it Works
Once you sign up for tailoring or Fit-Finder services, we'll assign your expert. Your expert will e-mail you within 48 hrs to request links to your resume and/or job descriptions.
If you purchased the Search Concierge, your expert will start the search and deliver a new batch of jobs each week! If you purchased Fit-Finder, your expert will let you know if it's worth your time to apply.
Sit back and relax while your expert tailors your existing resume and cover letter to each job description! Tailoring will address key resume areas such as headline, summary, skills and career highlights.
Receive the final tailored product within 3 business days. Hit "Apply Now" with confidence and repeat the process for your remaining services! *Tailoring only available to clients who have had a prior resume overhaul. Click here to get your overhaul now.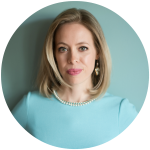 Noelle Gross
Career Strategy Expert
Former Retained Executive Recruiter
"Don't make the #1 mistake of most applicants: sending generic applications. Hiring managers will always be more inclined to advance the tailored resume over the generic. If you're relevant to the hiring manager's needs, you're in. If you're not, you're in the trash!"
Get Started Now!
Services created exclusively for Noelle's current and past clients!
Not a client? Sign up to work with us now
Questions? Comments?
Drop us a line [email protected]
Click on each service to get a more in depth look.