WEBINAR – Resume Writing Crash Course – Franciscan University Alumni Association Webinar Series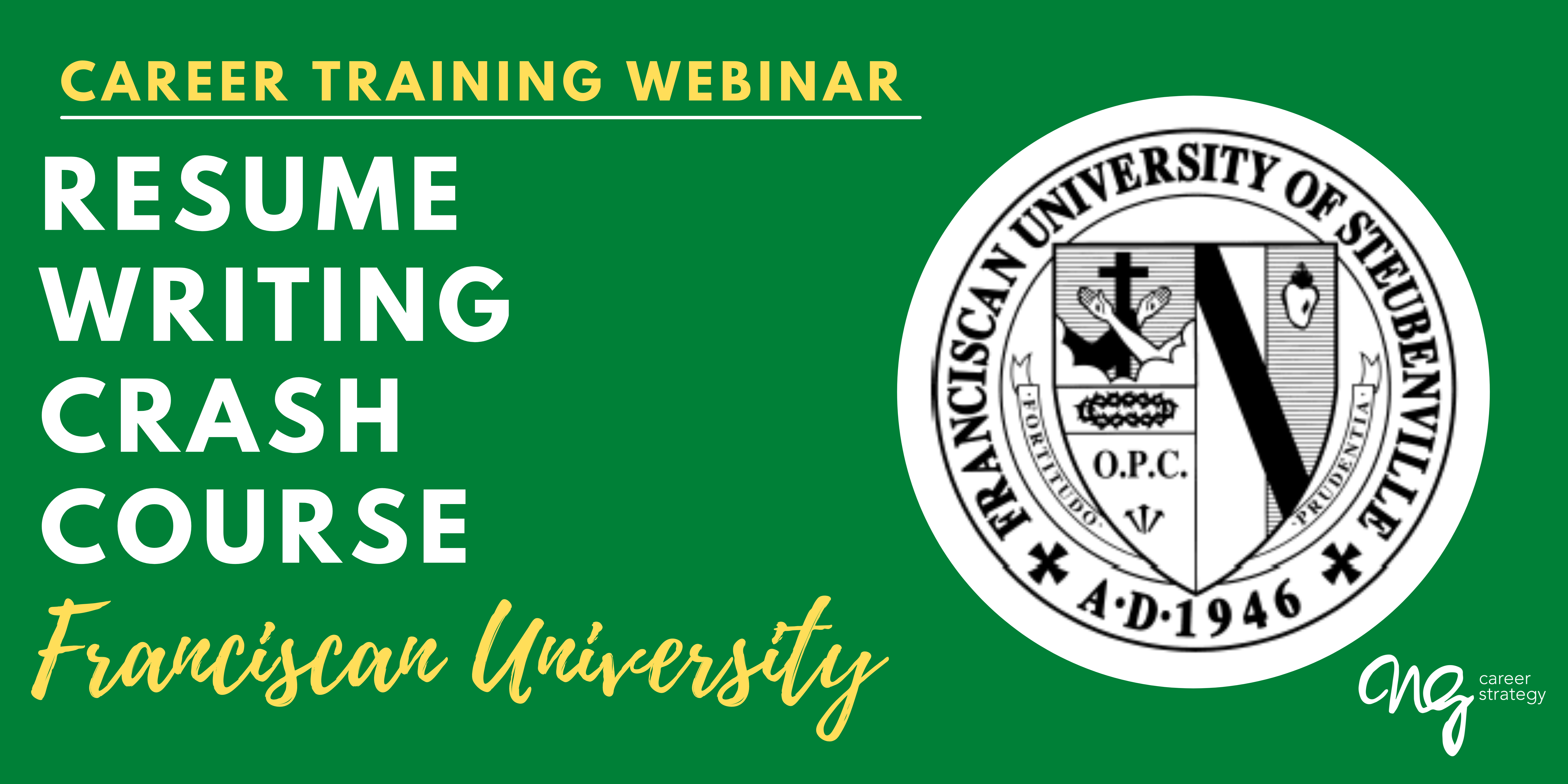 PRIVATE EVENT: FRANCISCAN UNIVERSITY ALUMNI
Creating a high-impact resume that captures attention and speaks to your brand in six seconds is critical in today's competitive job market. It's even more critical (and challenging) if you are in the middle of a career change. Resume writing is a skill that must be honed if you are planning to be effective in each career move you make. Join career strategy expert and professional resume writer Noelle Gross as she shares the secrets, tips, tricks and insider insight you'll need to create a resume that shines. In this informative session you will learn:
Big Picture Resume Strategy – how to optimize your resume for an effective job search
Common resume myths debunked & best practices
Answers to all of the most frequently asked resume questions
Guidance on how to incorporate unique life scenarios into your resume branding
Tips for conquering the tough resume scenarios: ageism, red flags, employment gaps
THIS WORKSHOP IS FOR FRANCISCAN UNIVERSITY ALUMNI ONLY
Contact your alumni association for registration details!