New Year New Career – Accelerator Bootcamp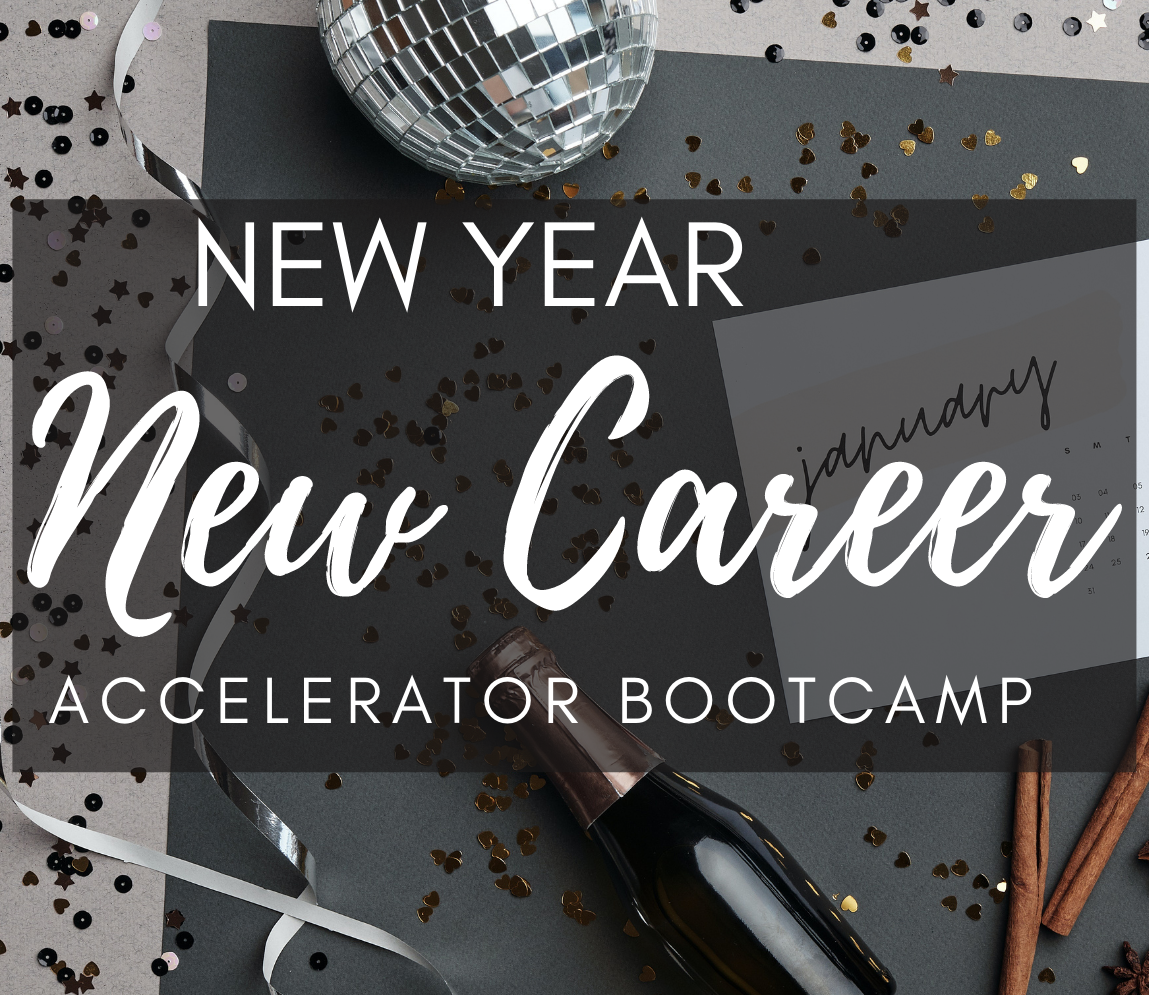 Start the new year with a new job. That's the name of the game in this step-by-step job landing program. You will partner closely with top job search strategist, Noelle Gross to revamp your job search strategy, implement expert job searching practices, generate more job leads, increase the interviews AND job offers!
At the start of each week you'll receive your bootcamp assignments by e-mail. Included will be all of the resources you need to implement the week's assignments. In the middle of each week, Noelle will host 1-hour coaching call, focused on that week's topic – to support your efforts, answer questions, and give tailored guidance to keep you on track with your job search!
Program includes:
9 Weeks of LIVE coaching, accountability, and support from Noelle – Each week you will have the opportunity to spend an hour with Noelle as she takes you deeper into the bootcamp assignments and concepts for that week's focus. Noelle's clients enjoy her hefty dose of positivity and motivational support and you will too! She will also personalize her guidance to help ensure you master the materials, feel uplifted, and are making progress in your job search. 9-weeks of private coaching with Noelle is normally valued at $5,000.
9 Weeks of bootcamp e-support from Noelle – At the beginning of each week you will also receive an email with your assignments, and links to her corresponding best in industry resources!
3 Months of membership in Noelle's Job Search Accelerator community for ongoing support and 8 modules of incredible career content to correspond with Noelle's 8-step roadmap to job search success! All of Noelle's templates, guides, webinar recordings, cheatsheets, and career downloads will be yours! Valued at $89.
Expert resume, LinkedIn and cover letter critique by Noelle including access to all of her branding templates (resume, cover letter, etc.). Valued at $425.
Weekly peer support, networking, and encouragement from other bootcamp attendees. Consider this your job search mastermind group! You will have the opportunity to work alongside other job seekers across a variety of industries.
Click Here  for More Details & to Register!