Design Your Career | Entry Level – 4 Week Virtual Coaching Program for Early Career Professionals
October 26 @ 5:30 pm

-

7:00 pm

EDT

$125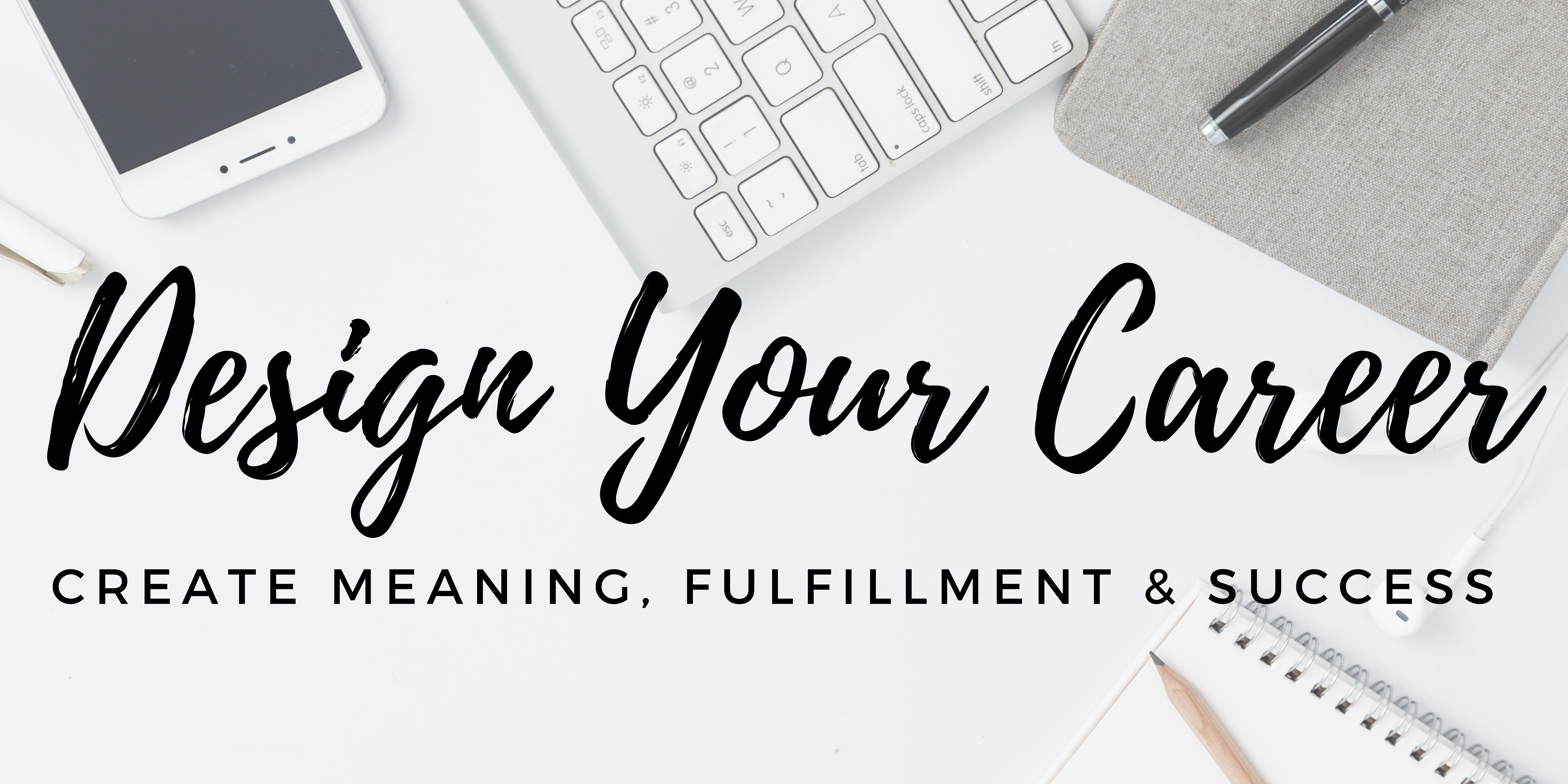 TUES. EVENINGS 5:30pm-7:00pm | OCTOBER 26 – NOVEMBER 16
Engage in a one-month career exploration journey with a group of early career professionals with 0-5 year of post-college work experience, who have come together to work on purposefully designing their careers – towards a more fulfilling career path.
You will participate in four highly interactive virtual workshops – in a Zoom group coaching setting – taught by Certified Clarity Coaches Anne Grieves and Jim Black. This series gives you the opportunity to learn and practice ideas and tools contained in the New York Times best-selling Designing Your Life, How to Build a Well-Lived, Joyful Life – in a career community setting and receive custom coaching support to get your career pointed and moving in the right direction. 
Design Your Career is a four-part interactive virtual coaching program and workshop series that takes place across 1 month, to help you create a life and career path that is meaningful, fulfilling and successful. 
Taught by Certified Career Coaches Anne Grieves and Jim Black, and using the CliftonStrengths assessment, this program will give you the opportunity to learn best practice ideas and tools based on Stanford University's innovative "Designing Your Life" framework. In this program you will:
– Work together real-time to reframe dysfunctional beliefs, explore the social and personal narratives that shape you, and dig into design tools to increase your creativity and confidence. 

– Take the CliftonStrengths assessment and receive a custom report detailing your unique mix of strengths and skills

– Participate in breakout discussions, and online ideation tools to share and collaborate. 

– Heighten a mindful awareness of where you are now, use design tools for balance and energy and improvements, practice ways to frame problems and get unstuck, gain insights into honing your decision making, and design three possible future paths. 

– Learn how to make career and life decisions based on your unique strengths and skills

– Learn how to take actions to explore and evaluate how your interests and skills can lead to a fulfilling career

– Network with other professionals in a nationwide community of career designers
The following items are included in the experience
– 4 highly interactive zoom sessions where you will talk with other participants about your life and life design tools (details below)

– Digital workbook of worksheets to support your assessments and reflections

– A personalized CliftonStrengths report that provides you with insights for fulfilling work
Please note that the virtual journey requires the use of technology, so before you sign up for the experience, be sure you have:
– A laptop or desktop computer that will allow you to connect to Zoom with a microphone, camera, speaker, trackpad or mouse and keyboard. 

– An internet connection of sufficient speed and stability to allow you to join a Zoom meeting with your video on.
Session Details: Sessions will take place in the Evenings. Time TBD based on participant time zones
October 26 – Live Session 1: Design Your Compass:

Kick off your DYL experience. Meet the instructors and your community, share your goals, commit to the norms for an effective

career

design community. You will be introduced to design thinking principles and the CliftonStrengths framework and start the conversation about the narratives that drive your career design. In this session you will reflect on why you work and map past and present work  roles to identify what satisfies you and what doesn't. Gain insights from the CliftonStrengths assessment to learn how to make intentional career related decisions going forward. 

November 2, 2021 – Live Session 2: Get Unstuck:

Dig into balance and energy and how to get unstuck. Practice framing and reframing, and how to further think like a designer. In this session you will reflect on your "dysfunctional beliefs" that hold you back from pursuing your goals and modify your own discernment process for how you make decisions. Create and use your mind map to refine your 3 visions of your future.

November 9, 2021 – Live Session 3: Design Your Possible Futures:

Rejoin the community to share your visions and versions of the future, and insights gained in the previous weeks. Together use generative listening and idea boards to design tangible ways to move forward and realize your future dreams. Leave with an action plan and accountability to prototype possibilities.

November 16, 2021 – Live Session 4: Get Support For Changes: Get the support you need to continue your life design practice. Celebrate progress, share obstacles, and get insight into how others might handle similar challenges.
We look forward to meeting you and to engaging in this journey together!