I simplify the job search and ignite hope.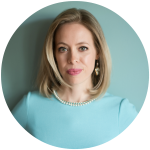 Noelle Gross
Founder, Career Strategy Expert & Speaker
Noelle Gross is an entrepreneur, career strategy expert and founder of NG Career Strategy. She has a background in international education & executive recruiting and her mission is to help people do what they love. In addition to the world of career development, Noelle has a passion for digital marketing and online branding. When Noelle's not teaching people about branding or how to master the job search, she can be found traveling, volunteering or enjoying a good board game with friends and family. To book her for your next career-related event, contact noelle@ngcareerstrategy.com.
I help clients land interviews!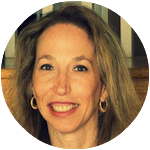 Soozy G. Miller, CPRW
Master Resume Writer
Soozy G. Miller, CPRW has helped companies and private clients with various styles of writing for almost 30 years. She collaborates with all partners on marketing, branding, and business writing. As a certified resume writer, Soozy coaches private clients on resumes, cover letters, and LinkedIn profiles using industry keywords, action statements, and accomplishments to help clients land interviews. She also helps write thank you letters, follow-up letters, and social media profiles to support the application process. Soozy has worked with large corporations such as Time Warner and KIII and smaller enterprises such as Green Cross, Virtual Assistants, and book authors. She enjoys collaborating with clients during every phase of a project and looks forward to working with you and helping you with your job search. When Soozy is not writing, she cries. Actually, she lives with her two teenagers and their awesome dog, Nigel, in New York.
I write resumes that turn candidates into hires!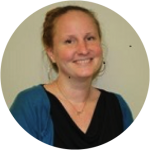 Melissa Orpen-Tuz, CPRW
Certified Professional Resume Writer
Melissa is a Certified Professional Resume Writer (CPRW) with expertise crafting compelling personal marketing documents for clients at all career levels. Whether working with seasoned executives or recent college graduates, she enjoys the collaborative process of uncovering and articulating clients' accomplishments to tell unique career stories. She believes in the power of resume strategy sessions to uncover buried details, explore career-defining accomplishments, and tease out themes that make resumes shine. She has a strong background in workforce development program management, organizational learning, and corporate human resources, which has deepened her ability to provide exceptional customer service for clients in diverse industries. She holds a Bachelor of Arts in Human Ecology from the College of the Atlantic and a certificate in HR Management from Bryant University. When not writing resumes, she enjoys cooking elaborate meals and exploring New England with her husband.
I provide people with the tools to experience Eureka moments in their career exploration process.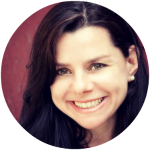 Anne Grieves, MA HEA
Career Clarity Coach & Assessment Expert | MBTI, Gallup StrengthsFinder and ICCS Certified
Anne is a private career coach/team building consultant and works in Career Development at Northeastern University in Boston, Massachusetts. She loves her work and strives to help others find a career/job they will find equally fulfilling. Early in her career, Anne realized that her values, interests, personality and skills were a perfect fit for career counseling and team-building facilitation. Through assessments and in-depth conversations with people of all ages and backgrounds, she helps individuals explore career paths that are more likely to lead to professional fulfillment and success. Anne is a certified MBTI and StrengthsFinder administrator and enjoys using these assessments, among others, to help people gain the self-awareness they need to successfully navigate and enjoy their career paths. Her two daughters, husband and dog fill the unscheduled hours in her day.
I transform career dreams into reality.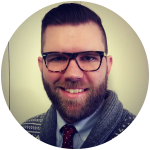 Geoffrey Edwards
Career Coach & Resume Writing Expert
Geoffrey is a career coach, workshop designer and presenter, and career strategy expert. He has extensive experience guiding clients of all ages through difficult career and life transitions by helping them to recognize and market their value. Geoffrey leverages his extensive background in education and career strategy to help clients develop and achieve their career goals by delivering individualized coaching, as well as writing personalized resumes, cover letters, and LinkedIn profiles. His areas of expertise include interview preparation, career exploration, young professionals, and career transitions, especially in the hospitality, healthcare, education, and sports industries. When Geoffrey's not helping clients achieve their career goals, he spends his time reading mysteries, escaping into nature, and discovering culinary treasures in New York and around the world.
Do you have what it takes to create some serious career wins?
We're always looking for talented writers, coaches and experts to join our team.
The only requirements: a rock solid track record of client wins and a huge heart.
Contact us to inquire.