What is Job Search Jumpstarter?
Job Search Jumpstarter is an 8-week virtual do-it-yourself bootcamp for professionals who place great importance on finding fulfilling work, creating a strong professional brand, landing interviews, and securing offers in an accelerated timeframe.
JANUARY 8 – FEBRUARY 26

8 weeks of strategic focused job search e-coaching with career strategy and job search expert Noelle Gross!

Access to Noelle's full vault of resources, templates, guides, tools, kits, etc. to make your job search completely EFFORTLESS

Access to 4 of Noelle's most sought-after webinar recordings and 2 online courses so you can learn how to tackle your job search throughout your career.

Dial-in access to LIVE real-time coaching with Noelle to brainstorm, personalize and strategize your situation with a partner.

Access to 24/7 personalized advice and step by step guidance through the job search "muck" via an exclusive private Facebook group.

Accountability, positivity, motivation, & support from Noelle throughout the toughest and most discouraging parts of the job search.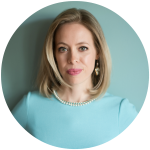 Noelle Gross
Career Strategy Expert
Former Retained Executive Recruiter
Who is Your Job Search Coach?
Noelle's mission is to bring hope to the job search and help people do what they love. She does this by applying a common-sense, executive recruiter-born approach that takes the pain out of the job search and produces quick results. Noelle brings a shrewd headhunter prowess, fun-loving practical perspective, and element of fresh to the career world. She speaks, consults, writes, blogs and empowers her clients to achieve career wins! In her years of coaching and teaching job seekers how to land jobs, Noelle has learned that even the seemingly impossible job search, is possible with a little TLC.
"The job search comes down to this: Getting started, staying focused on the right job search pieces at the right time, and keeping momentum (and spirits) up."
You Need Job Search Jumpstarter…
If you want to learn the exact same methods Noelle uses for her clients based on her experience as a top speaker and strategist in the career services industry.
Is this you?
You have a pretty clear idea of what you'd like to do next but the thought of the job search is keeping you stuck where you're at
It's been a while since the last time you searched and you're having trouble knowing how to start
You're unsure about your resume, Linkedin profile, and cover letter
You're on Linkedin but you're not entirely sure how to leverage it for your search
You've been on a few job boards but you feel like you're not doing as much as you should
You're not sure how to leverage your network
The 8-Week Program
In just 8 weeks you will be producing more results, quicker in your job search. Here is your formula for success.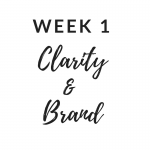 GET CLEAR & BRANDED
Clarity is the 1st step in crafting your brand &starting your search. You will learn strategies for figuring out your next move and pinpointing your unique branding pieces. Some of the resources you'll receive:
WEBINAR RECORDING 1: Getting Started in Your Job Search
Noelle's favorite Branding Workbook
Strategy Roadmap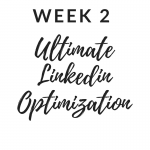 GET OPTIMIZED ONLINE – LINKEDIN
Seeing is believing when it comes to your brand and seeing your online profile optimized will be a major confidence boost! You'll receive:
Noelle's Ultimate Linkedin Profile Optimization Course
Everything you ever wanted to know about Linkedin &why it's critical for your career!
Linkedin Writing Guide
Profile Part Writing Templates (Headline, Summary &Experience Sections)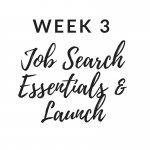 LAUNCH YOUR JOB SEARCH
Once you can see the new you online, you'll have the surge of confidence to get out there and start searching. Noelle will walk you through her unique search process and help you execute!
WEBINAR RECORDING 2: Job Search Essentials
Elevator Pitch Perfection!
Search Strategy Roadmap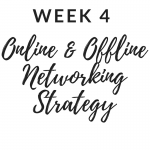 ONLINE & OFFLINE NETWORKING STRATEGY
After you've learned how to launch your search, Noelle will provide additional tools and time for putting her favorite search strategy into action. Let the search begin!
Ultimate Linkedin Networking Course
Noelle's #1 Search Secret Weapon & How to Guide
Talking Points Templates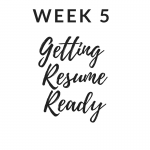 GET RESUME READY
And you thought resume writing was the first step? Not in Noelle's process! In preparation for the Resume Masterclass, you'll set up your template and get caught up with any outstanding branding to-dos! Some of the resources you'll receive include:
Noelle's Exclusive, ATS-Optimized, 2018 Resume Template
Online Job Search Pointers to keep up the momentum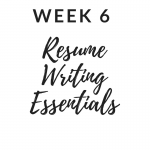 RESUME WRITING ESSENTIALS
This week we will dive into the world of resume writing. You'll learn the trends, best practices and walk away ready to finish writing this important branding document in a way that zips past ATS's, attracts hiring managers, and lands interviews! Some of the resources you will receive include:
WEBINAR RECORDING 3: Resume Writing Masterclass
Templates &guides for crafting each part of your resume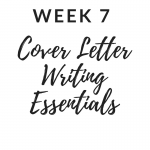 COVER LETTER ESSENTIALS
Wrap up your writing with an easy-breezy cover letter writing "how to." Noelle will also throw in some additional tools to help you get ready to sell yourself! Some of the resources you will receive include:
Cover Letter How To Guide
Resume-Matching Cover Letter Template for a visually cohesive and impressive brand package!
Selling Yourself through Power Statements Guide & Templates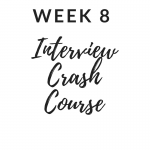 INTERVIEW CRASH COURSE
Once your written brand is finalized, you'll be ready to start your interview prep. Don't be surprised if you are even landing interviews at this point (if you've applied your search strategy properly)! Some of the resources you will receive include:
WEBINAR RECORDING 4:  Interview Crash Course
A TON of interview resources
Practice Questions & Answer Templates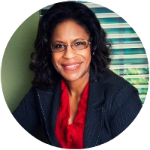 "Before working with Noelle, I was not ready to start the job search again and working with Noelle made it easy to get going. After working with Noelle, I have received a lot of interest from sought-after employers because of our working together. One of the best parts of working with Noelle is that you are not alone during the process. She is amazing!"
Robin
Director Employee Communications
High Tech Industry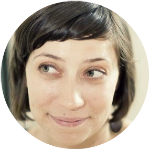 "I went from not getting any call backs to having more than I knew what to do with, plus a lucrative consulting contract. The results were near-instant and phenomenal. If you're looking for a career fairy godmother Noelle is it."
Claire
Marketing Director
Startup &Marketing Industries
Free Bonuses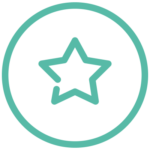 Bonus #1
2 MONTHS of post-bootcamp group coaching calls with Noelle! This is 4 calls total– 2 per month! You'll get expert support putting your bootcamp learnings into action and asking the questions that matter to you most as you wrap up your job search and encounter the interview process. It's also an additional layer of real-time accountability.
Value: $750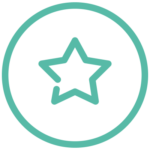 Bonus #2
Lifetime access to Noelle's private Facebook group for clients only! This group has multiple career experts giving clients feedback 7 days per week! There are resume writers and career coaches logging in daily (along with Noelle!) to support the community! That's a lifetime of Q&A support in a safe, confidential space!
Value: $$$$ Priceless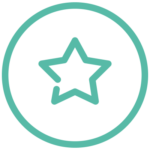 Bonus #3
Access to Noelle's Insider-Only Directory of top recruiting firms which you can use to get in touch with recruiters throughout your career. You'll also receive Noelle's Recruiter Outreach templates so you can make a strong first impression!
Value: $399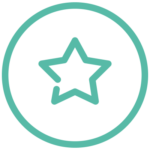 Bonus #4
Access to a recording of Noelle's most popular workshop "Unlocking the Hidden Job Market: How to Leverage Recruiters for Your Career" – a crash course in how to work with recruiters.
Value: $599